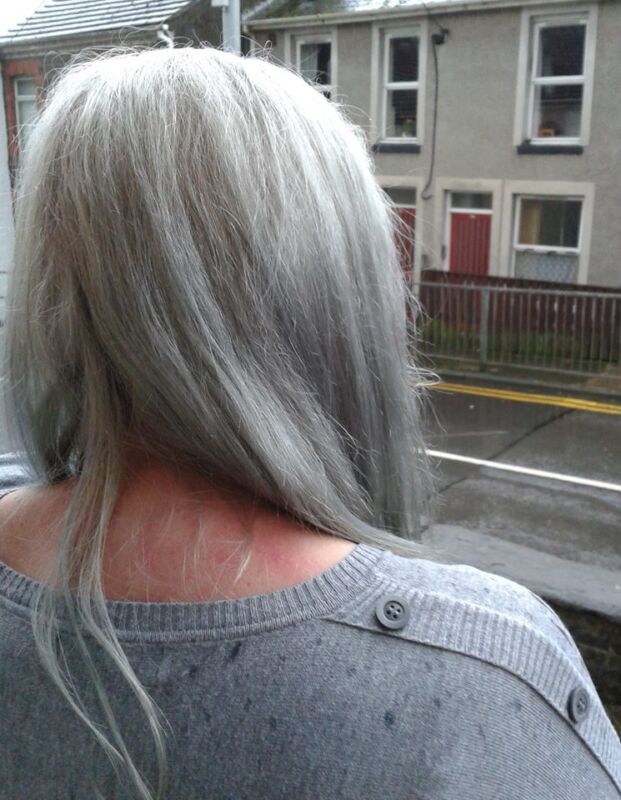 First step bleach LOTS!
To get silver hair you'll first need to bleach your hair to a high degree of lift, as close to white as you can get, with as little yellow/brassy tones as possible. It's best to use 9%/30vol for this, as the 12%/40vol can burn your scalp when you leave it on long enough to get the desired result. If you regularly dye your hair pale or crazy colours, I suggest buying bulk, peroxide by the litre with bleach powder by the 500g bucket is the cheapest way - usually costing not that much more than a couple of the little packets of powder with the tiny bottles!
Second step - select your product.
Many people use a wash in/wash out silver dye at this point, directions, stargazer, crazy colour and the like. These products leave your hair a silver'y' tone at best and purple at worst, absolutely not what you're after. I found a blog online where somebody had shared her recipe for Wella Koleston shades, but that works out fairly expensive as you needed to buy three different colours and mix them (with the 3%/10vol peroxide) to get the desired result.

I've recently discovered an EXCELLENT range of colours from a company called Affinage. Their INFINITI gothic series colours start with black, then go through anthracite, onyx, silver and platinum for an awesome range of metallic shades. They can be used alone or blended. The picture is of my friend who thought the silver may be too pale, so I used one fifth of onyx in with four fifths of the silver dye... mixed with the 3%/10vol peroxide according to the instructions on the box, then applied and left to develop for forty minutes. The lower volume of peroxide is important as it's a deposit only shade.
Care
Buy touch of silver shampoo and conditioner (the weekly one is best) to keep your colour fresh.