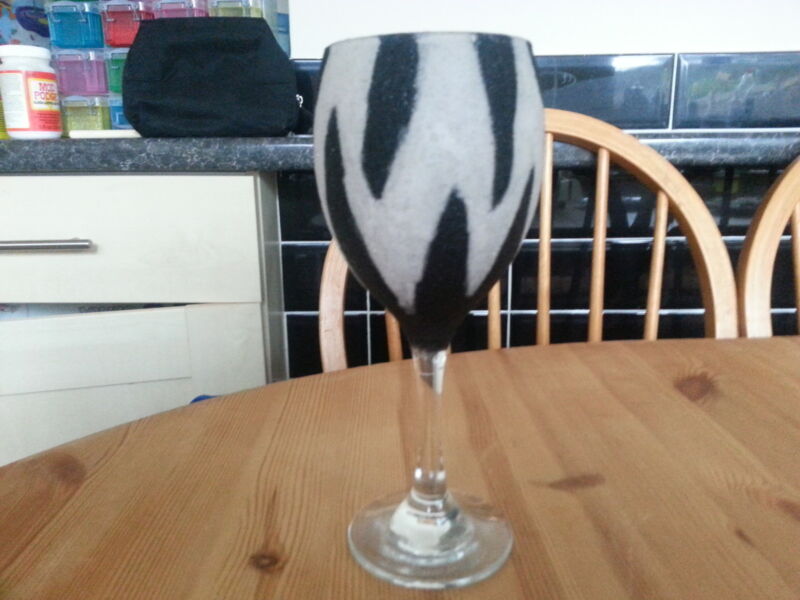 What you will need
Glass of your choice
modge podge gloss finish glue, modge podge dishwasher safe glue or a food safe glue
glitter must be grade 0.008
sponge applicator
Step by step guide
Step 1.
Make sure your glass is clean and dry
Step 2.
Apply a thin layer of glue to the glass, if the layer of glue is too thick it will cause the final finish to be bumpy and uneven.
Step 3.
Apply a layer of glitter and allow to dry for at least one hour. Repeat steps 2 & 3 another 2 times. This will ensure nice even layers of glitter and give the best finish
Step 4.
Apply a final coat of glue to seal in the glitter. Allow to dry for at least a few hours. You can get a modge podge spray sealant, I have not used it personally but have heard it is very good.
Please note if you are glittering the whole glass you must use food safe glue unless its going to be a display piece.
These glitter glasses make great gifts for friends and family. There are so many different things you can do and so many different designs. You can glitter wine bottles, vases & more
I have done this guide as a bzz agent for a bzz campaign.