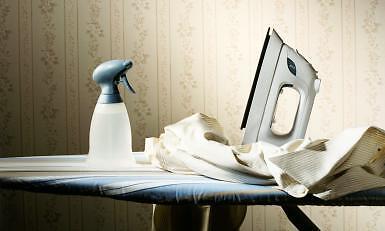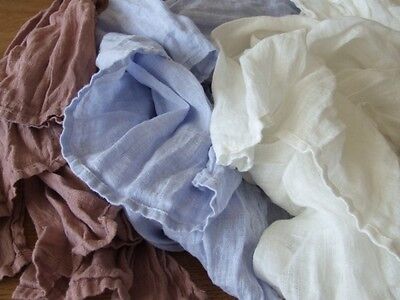 Add a caption
Linen is the world's strongest fiber, but when it comes to its care not everybody is happy to deal with it! Here's how:
Linen's worst enemy
Washing linen doesn't require that much attention as you could use the cotton setting on your washing machine.
But linen's worst enemy are wrinkles and sometimes is really hard to get rid of them especially when you haven't ironed a linen garment before, therefore:
1) YOU DO NOT NEED A STEAMER! (If your Iron has a steamer, please make sure it is turned off and there won't be any vapour coming out)
2) LOW TEMPERATURE SETTING (You want your Iron to be on low temperature or on "Linen Setting")
3) STRONG PRESSURE!! (Some elbow grease will help to get rid of the wrinkles as the linen setting won't be extremely hot)



STILL NOTHING?! TOO MANY WRINKLES?
When you have to many wrinkles you may find this next tip really useful and it works 100%:
1) GET HOLD OF A WET COTTON CLOTH :
If the amount of wrinkles is quite high you will need a damp cotton cloth or a t-shirt (Not soaking wet!), to lay over your linen garment. Please note: If you use a t-shirt, lay just one of the t-shirt layers on the linen garment.
2) SELECT HIGHER HEAT OPTION AND IRON OVER THE COTTON!
3) ENJOY YOUR WRINKLE FREE LINEN GARMENT!

THE TIPS ABOVE WILL GUARANTEE A LONGEVITY OF THE GARMENT IN TIME!

THANKS FOR READING! :)

MINERVA VINTAGE DESIGNER CLOTHING