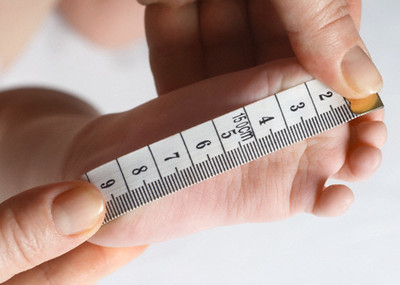 A guide to measuring baby feet from 0-24 months


Measure your babys' feet while they are standing - Feet will be a little bigger when there is weight on them and so will be a little wider & longer. If your baby is not yet standing simply hold him or her upright.

Remember to measure the length of both feet as one foot may be larger than the other , and don't worry , this is perfectly normal - just be sure to size according to the largest foot!

Measure from heel to toe and add 1cm for wiggle room.

eg. If your baby feet are measuring 11cm in length, add 1cm = 12cm . You would order Moo Baby Shoes Size M which are 12.5 cm

Soft leather shoes are recommended for babies as the next best thing to bare feet. Leather & suede are natural fibres and allow feet to breathe. The magic of mother nature means that leather & suede keep little feet cool in summer and warm in winter.

Soft leather shoes will allow baby feet to develop & grow unrestricted. The brushed suede sole helps baby grip the floor & maintain balance when learning to walk.

Moo Baby Shoes make perfect gift for baby learning to walk or for older toddlers to wear as slippers

Moo Baby Shoes are generous in width & are available in 4 sizes.
Size S 0-6 Months 10.5cm
Size M 6-12 Months 12.5cm
Size L 12-18 Months 14cm
Size XL 18-24 Months 15cm
A guide to measuring baby feet from 0-24 months

Buy them here http://stores.ebay.co.uk/Moo-Baby-Shoes?_rdc=1