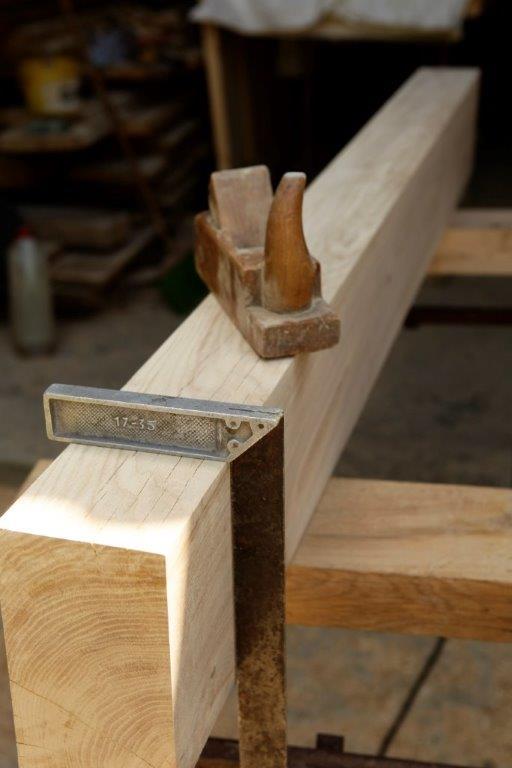 Touch of nature.
OK, so you've decided to exchange your living space and you've opted for the "touch of nature" rather than going easy "Ikea" way? Well, done! With solid oak products you simply can't go wrong. Being natural and also bespoke product means that there are a number of considerations to be taken care of. How to buy what I want? Read on to find out.


Measurement - Metric system.
Operating on two or more systems can be confusing and also can lead to the wrong size ordered. At The Solid Oak Man we've decided to keep it as simple and accurate as possible, therefore we've opted for the Continental metric system, its accurate to 1mm so we thought that's good enough.

We have to be absolutely sure that what you get is what you wanted, therefore we'd like to know what measures you are after and what do we both mean by it. To guide you through this please refer to the photo.
These 3 numbers is you first consideration, once we know it we can move onto timber grade.

Oak timber grades.
A full and in depth explanation of wood grading is to be found at European grading rules for sawn oak, for the simplicity however, we've decided to keep it much simpler and distinguished just two types of oak timber grads:
Prime grade/semi rustic - Prime Grade also known as select, or A B Grade, is the highest grade of oak timber we provide. Its slight colour variation and low knot content provides a clean uniformed look. The grain is slightly straighter then the lower grades and the floor will contain very few and infrequent small knots and/or character marks. Due to the limited supply, this grade will usually cost more than less clean timber grades.
Rustic grade - Rustic grade also known as Character, or C D Grade, is a grade full of character and excitement, it contains vibrant colourful patterns, knots, variation splits and cracks. The wood can display a variety of knot sizes, colours and shapes, heavy grain markings and figuring. Due to the abundance of raw material, for most species we sell, this wood type will offers the best price, although provides the same quality, stability and wear property as of the cleaner grades.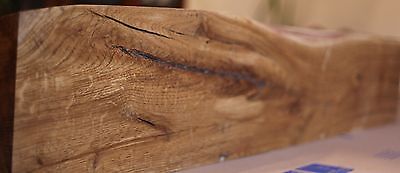 Oiling your shelf/mantel
OK, for various reasons we were adamant in applying colour to our oak products. Although, we can offer 3 different finishes:
1 - Danish Oil - two coats of finest Danish Oil (natural) by Fiddes, it will slightly darken your wood but still keeping it nicely natural, bringing all the characters up
2 - Clear Hard Wax Oil by Fiddes - two coats of Clear Hard Wax Oil, its not only all natural, but also neutral colour wise, preserve and protect the wood, ideal for heavy use (shelves, floor boards etc)

3 - Dark Brown/Teak Oil by Fiddes - dark brown/mahogany with blackish shades. Please see example, it definitely does add character to your shelf – but is it for everyone? - Please see below the darkest of oak finish we do.


More on oiling and other ways of treatments please see our "how to … guide" @
http://www.ebay.co.uk/gds/How-to-care-for-oak-furniture-oil-or-wax-/10000000204014690/g.html

We are working hard on expanding our services, however as you can appreciate, oak's colour variation is so great that it's almost impossible to standardise it, hence applying same stain/oil to two different oak pieces will produce different end results. Therefore for time being we are happy to use the 3 above finishes - if you would like us to, or you can have it untreated?