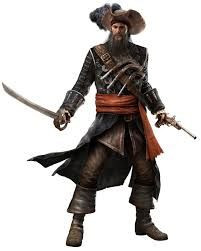 Lots of people aspire to read classic novels. Particularly the Russian novels like Crime and Punishment and War and Peace can be dense and quite difficult to get through - not to mention long!! For this reason when people talk about 'the classics' I think the assumption is anything under that catergory (i.e. quite old, read by a lot of people) might be a bit pretentious or boring.

But, there are many 'classics' which are a lot of fun to read. BzzAgent have asked me to write a guide and give some hints on where to start. I'll go through some of my favourites in no particular order and I recommend you check them out if you haven't read them already. I love adventure stories, fast paced with interesting characters.

1. Dracula. By Bram Stoker. Probably the pinnacle of the gothic novel. Most of us will have seen a Dracula film and vampires and embedded in our culture. There is a lot of interest in the UK at the moment in the history of the Gothic movement - but for now trust me that this book you will not put down. The tension builds through our it and despite most people knowing the story there is some real spine tingling moments and the way it is written is really interesting.

2. Kidnapped. By Robert Louis Stevenson . An absolutely brilliant book about a boy in Scotland who gets press ganged and his adventures with probably one of the best loveable-rogue characters ever created. Such a good read for young people as well - really got me interested in history when I was a kid and I still enjoy reading it today.

3. Les Miserables. By Victor Hugo. It's an epic in every sense of the word, and many people will know the musical. But despite being quite a long book, with a lot of characters and dealing with some quite heavy subject matter, this is a real page turner. Although you could call it an historical novel in some respects the focus is on the characters all the way through and they are created with such depth, complexity and spirit it is almost difficult to believe that they are not real. Definite recommend.