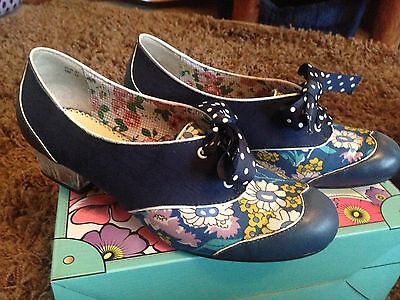 Be Honest!
If you are anything like me you will have stacks of shoes hidden away at the back of your wardrobe that have only been worn once or twice and are just gathering dust.

This is exactly what I write in my description. You will find if you are open and honest with customers about how many time you have worn (or not worn) the item you will have more interest. Hiding of trying to deceive will only get you negative feedback.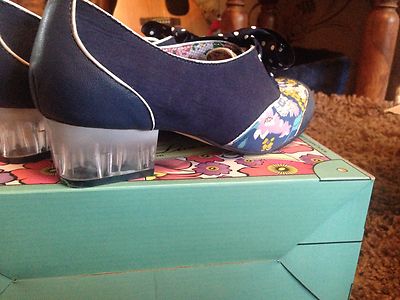 Think about your pictures
What would you look for if you were buying shoes? I have 3 rules when buying shoes from eBay
1. I need to see a picture of inside shoe to ensure cleanliness.
2. The underneath of the shoe is very important to see how worn the shoe is .(it is a tell tale sign of the age of the shoe).
3. This is what a lot of people forget to do - the side view of the shoe so the customer can see quality and if there are any scuffs that would not usually be visible from the birds eye view picture.

It is definitely worth while adding plenty of pictures even if you have to pay a little extra to have your item listed as it will gain more interest which in long run will make you more £££.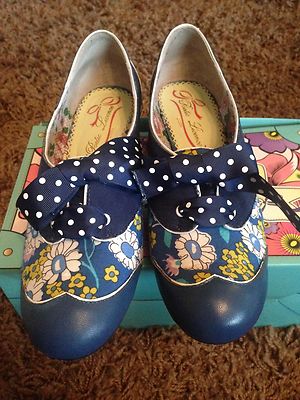 Clean the dust off!
We are all guilty of it... pulling out last years clothes and putting them on eBay with out giving them a dust down first.
I did this last year for one pair of my shoes and surprise surprise they didn't sell. No buyer wants to pay for something that doesn't look like it been looked after. So go on pull out that shoe polish or duster and give them a rub down it will pay off in the end.
Start selling now and afford your new Christmas shoes ready for the party!
I love eBay for the fact you can grab bargains but don't let your favourite shoes sell for less than they are worth make sure you are honest with the buyer answer all questions and post them to your description. This will let all other watchers that you communicating if they have questions of might even answer that question some one else was wondering.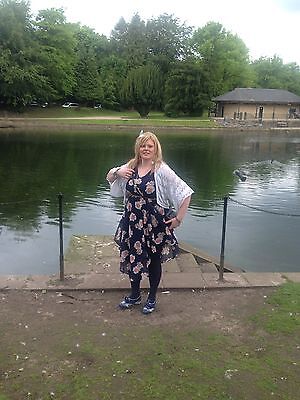 Be personal.
This may sound strange but the more open you are in you description the more interest you will receive.
This is me February 2014 last time I wore these shoes. I uploaded this picture to my listing and openly talked about wearing the shoes and how many times I had danced in them and if they were comfortable. However if you do not want to flash images of your self you don't have to just talk about how you found them and why the buyer would like them.
BzzAgent Campaign
#GotADiscount This was part of a campaign and I will hopefully receive vouchers from BzzAgent for taking part.
But remember BzzAgents will always tell others if they genuinely like something (or even if you don't), it's their open, honest opinion that counts.