Welcome, I am an expert in finding fake Sennheisers.
Today I will be examining fake Sennheiser CX 300-II. This fake was bought from ebay member greenpark24

This cost me £10.99 incl postage. This should be an alarm bell already! It is way too cheap for a genuine sennheiser. This pack came from an eco pack, I must admit the packaging was very well done indeed. Therefore, this should go as a warning that products cannot be tested only be looking at the packaging.
The Pouch: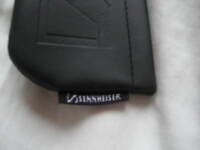 The label was not well done. The whole word "Sennheiser" should come in clear white and not have black threads anywhere in it. Also the two NN in SeNNheiser was way too big.
The Wire: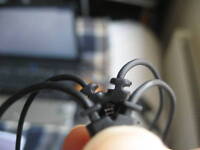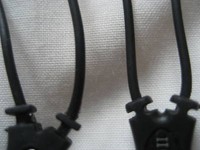 If you look carefully, as the wire gets separated, the support panel/structure is thinner and more square for the fake and more rounder and thicker on the genuine.
The Base: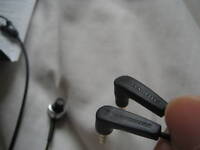 The one towards the back is the genuine and the one in the front is fake. As you can see, when held against light, the logo on the genuine one is more shiny than the fake.
The Label: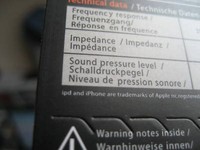 Spelling mistakes are always a sign of a counterfeit. Here "iPod" is spelt "ipd".
The Earphones: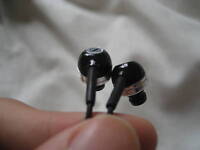 Here, the one on the left is fake. When held up to light, the wire casing attached to the actual earphones, should not shine. This is because it is meant to be rubbery and not smooth.
The Earphones: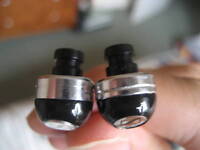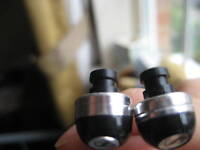 The one on the left is fake. The silver part of the earphones are clearly longer on the fake than it is on the genuine. Also, the groove is more thicker on the genuine. And finally, the structure of the protruding part is different.
The Earphones: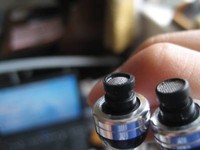 The one on the left is fake. The mesh on the fake one is more below the black protruding case than it is on the genuine.
The Logo: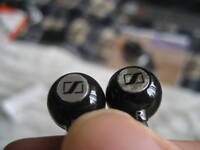 The one on the left is fake. The corners on the actual logo is more rounder on the genuine than on the fake.
The Warranty:
All Sennheiser products come with a 2 year minimum guarentee and the packaging on the fake says nothing about this at all.
This earphones was bought from red-pop a business ebay account holder who doesn't even provide a valid VAT number.
I know the photos here are a bit small so i've uploaded them on flickr: http://www.flickr.com/photos/52784286@N03/?saved=1
Thanks for coming!