A complete guide to avoid you getting ripped off with replica Michael Kors bags.
Over the years I have built up quite a collection of Michael Kors merchandise, I have both bought and sold Michael Kors bags on eBay and in doing so I have learnt how to distinguish the genuine from the fake and you can do the same by following these simple steps.
Here's what to look out for;
1)
The Appearance
Michael Kors bags are made from high quality material so often you can tell a replica just by
looking at it. Here are a few replicas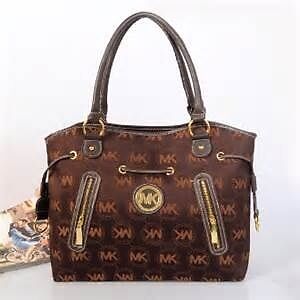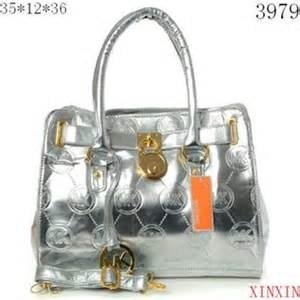 Replica Michael Kors bag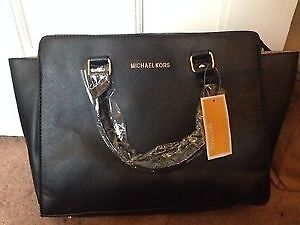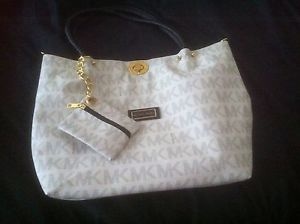 Replica Michael Kors bags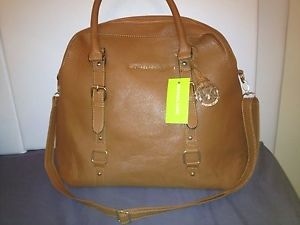 2)
Tags
Michael Kors tags should be a light brown colour. All lime green, yellow, orange or black tags are replicas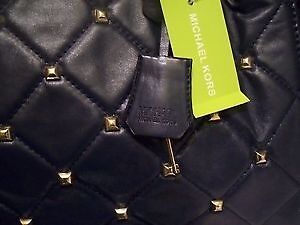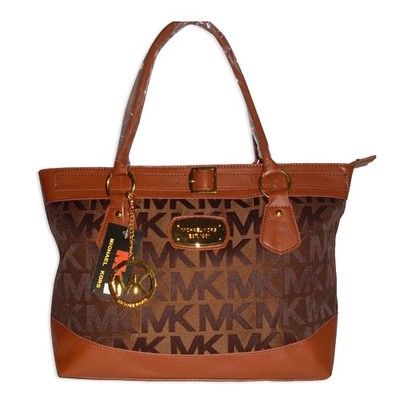 Examples of replica Michael Kors tags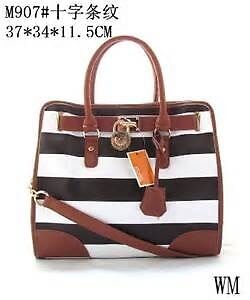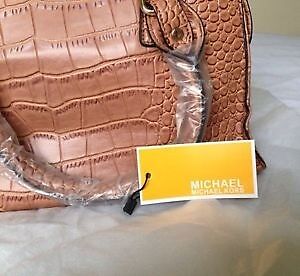 Replica Michael Kors tags
This is how a genuine Michael Kors tag should look like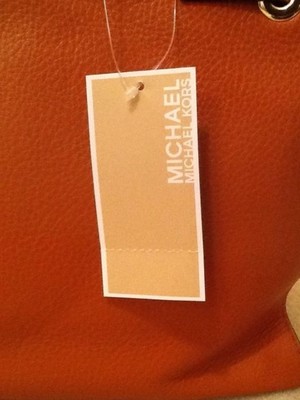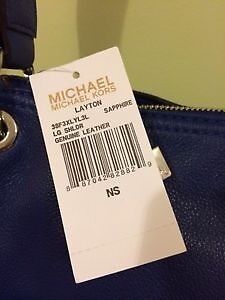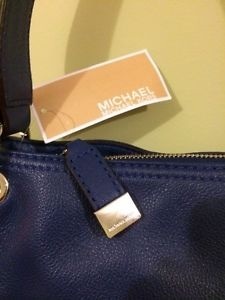 The tag explained.
If you turn the tag around it should have MICHAEL MICHAEL KORS or just MICHAEL KORS which should always been in light brown writing. Underneath this is the bag name in the picture above the bag is called 'LAYTON'. Under the bag name on the left side is the item number and on the right side is the colour, in the bag above the colour is 'sapphire'. Under this is a description of the bag, in the bag above it says 'LG SHLDR' which stands for large shoulder as 'Layton' is a large shoulder bag. Under that is the composition of the bag, which in the picture above says 'genuine leather'
All
new
Michael Kors bags should come with a care card
There should be a bag name under the Michael Kors name in the case of the picture above it is 'LAYTON' then it should have the item number on the left side and then the colour on the rights in the picu
3)
Dust Bag
Michael Kors dust bags are made from either a cream silky material, cream canvas material or a brown soft material. All others are replicas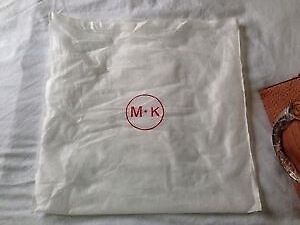 Replica Michael Kors dust bag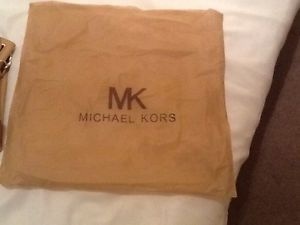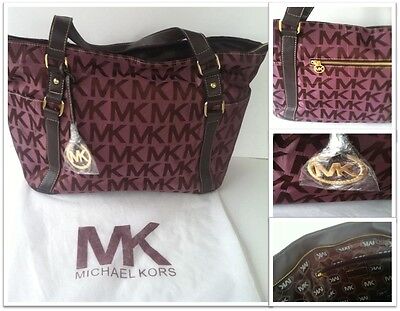 Replica Michael Kors dust bag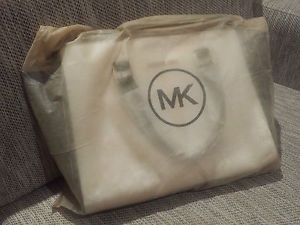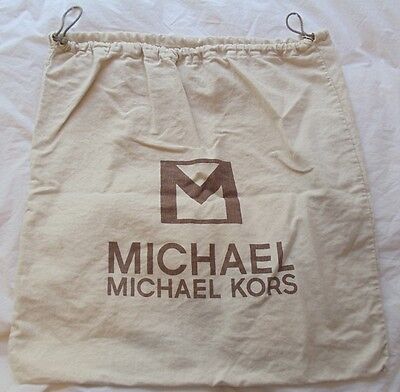 Replica Michael Kors dust bag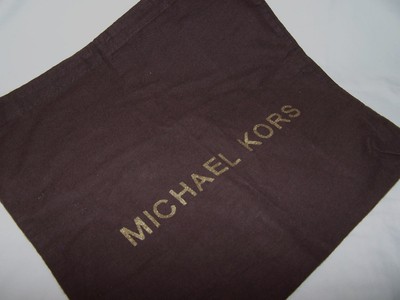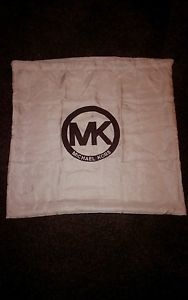 Replica Michael Kors dust bag
Genuine Michael Kors dust bag
Genuine Michael Kors dust bag
Genuine Michael Kors Dust bag
4)
The Lining
Look
out for uneven stitching, cheap material and even cheaper zips.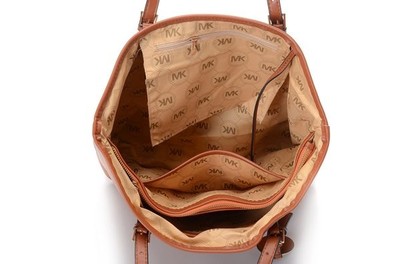 Replica Michael Kors lining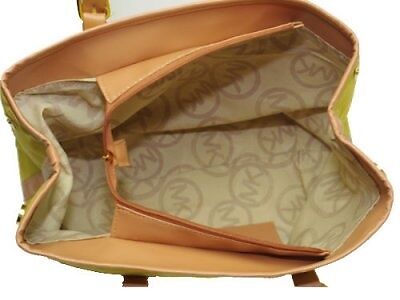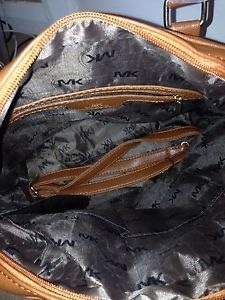 Replica Michael Kors lining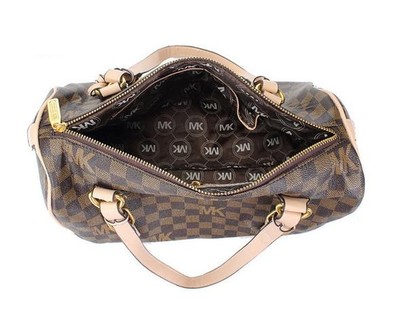 Replica Michael Kors lining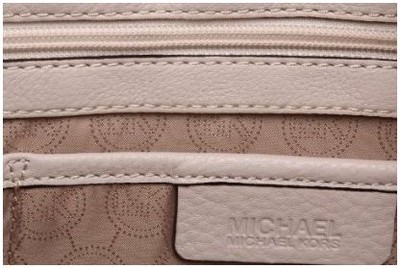 Replica Michael Kors lining
Genuine Michael Kors lining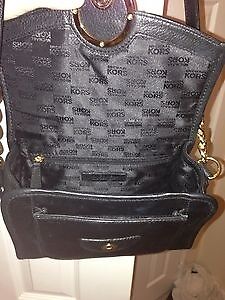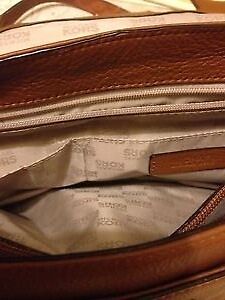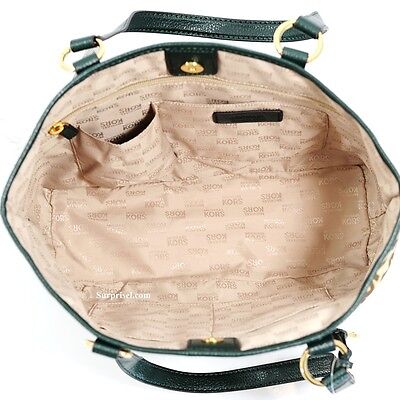 Genuine Michael Kors lining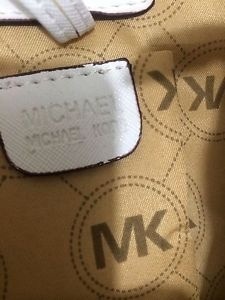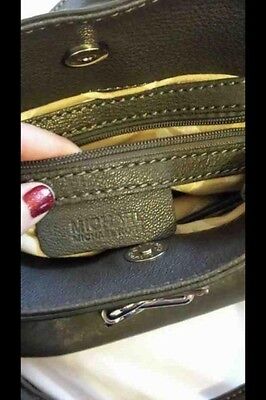 Replica vs Genuine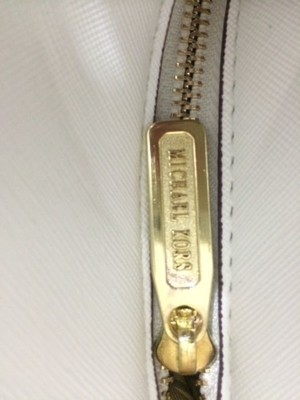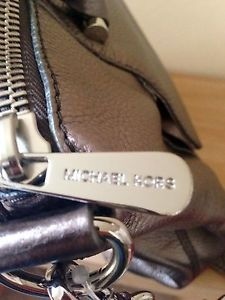 Replica vs Genuine
Things to look out for
1) Look out for some sellers that write things like 'genuine leather' or 'real leather' as this does not mean the bag is a genuine Michael Kors bag it just means its made from leather as some replicas are these days.
2) Look out for sellers that write '100% authentic' or '100% genuine' and then go on to write 'unwanted gift'
How can they be sure it's 100% sure it's genuine if it was a gift? Unless of course they have the receipt or a gift receipt. I'm not saying all unwanted gifts are replica, I'm simply saying don't be fooled as I have seen a lot of '100% genuine' 'unwanted gifts' that are replicas.
3) Look out for ridiculously low priced Michael Kors bags from China
4) Look out for new sellers with 0% feedback
5) Look out for sellers who only use stock photos (photos taken the Internet). I would advise you to ask the seller to upload pictures of the actual bag they are selling as some sellers use stock photo to disguise fakes.
6) Research the bag you want to buy remember that most Michael Kors bags have names eg Hamilton, Selma, Margo, Fulton etc
7) Look out for sellers using phrases such as 'Michael Kors style bag' or 'Michael Kors inspired bag' or 'Celebrity inspired bag' these are just other ways of saying the bag is a replica
If you think you have just purchased a replica you can;
1) Take it to a store that stocks Michael Kors bags eg Fenwick, Daniel's footwear, Van Mildert, Harrods, Selfridges, House of Fraser etc to get it authenticated.
2) Get it authenticated at one of the many authentication websites eg purse forum. Some are free but some do charge a fee.
If it does turn out to be a replica don't sell it back on eBay instead try to communicate the seller, if that does not work then open an 'item not as described' case with eBay under the 'resolve a problem' heading. Follow the steps and once escalated eBay should be able to resolve the problem.
http://pages.ebay.co.uk/ebay-money-back-guarantee/index.html
I hope this guide has been useful however, If you still have any questions/queries or you want me to authenticate a bag or purse for you then drop me a message and I'll be happy to help.