Unfortunately, as with any design brand Paul Smith attracts the cheap Chinese fakes. eBay do a pretty good job making sure there's none on here, but alas the occasional ones does slip through the net.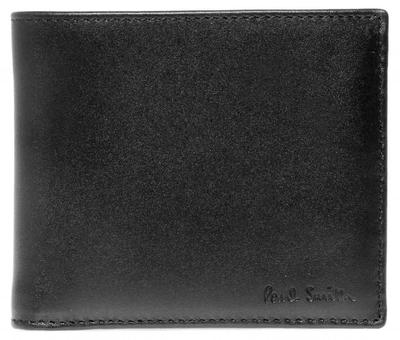 So here's how to spot a real one
As you can see the stitching is very neat and on this wallet is in black. Paul also does different colour stitching like white, so don't be alarmed if yours is different, it's the quality to watch out for. The logo is perfect and in the correct place in the bottom right corner.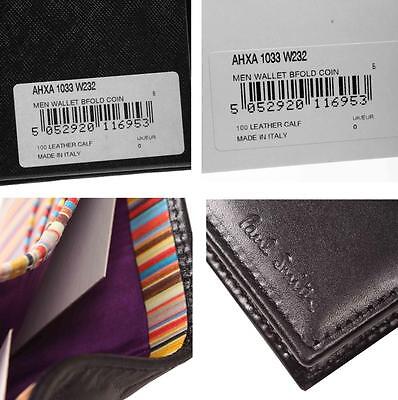 The devil is in the details
Each box should have a sticker stating the style code along with a card inside the wallet, e.g. AHXA (season) 1033 (wallet type) W232 (style) B (colour)

The purple lining is of a very high quality and not cheap feeling. Again, the logo and the stitching is perfect.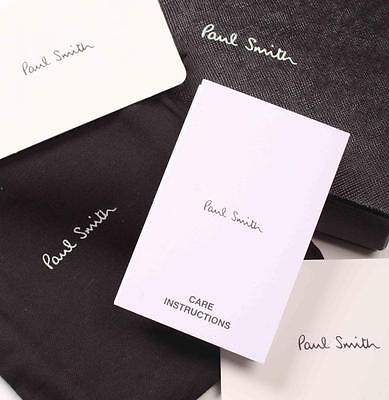 The packaging
All new Paul Smith wallets should include all of the packaging as seen in the photo < The most recent seasons may exclude the dust bag as Paul's dropped this in favour of printed signature paper.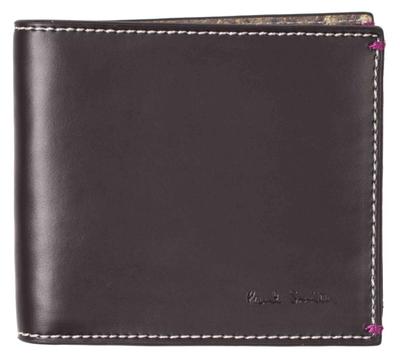 So here's what a fake one looks like
Notice the poor white stitching and the even poorer purple stitching on the corners. Also, the Paul Smith logo is the incorrect size and is slightly off the usual location. It also have a poor feel to it, but you'll only find that out when it's too late!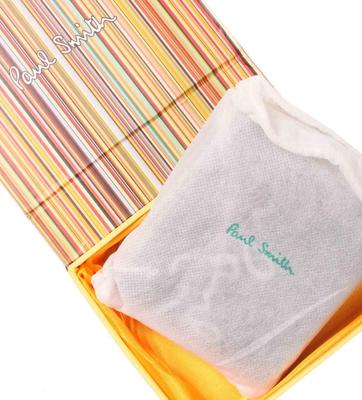 The packaging
As you can see, the packaging is completely off and nothing like the real thing. Since I accidentally purchased this one a few years back, the fakers have stepped up their game, but obvious fake packaging like this does still occur, so avoid these like the plague.
A few last tips
Most Paul Smith wallets retail at £119 - £155 and you'll be hard pushed to get one for super cheap, especially the core styles like the multi stripe inner and the vintage striped outer as these rarely go one sale.

Most Paul Smith wallets are made in Italy, but the occasional ones, from the Jeans collection or some of the gift packs (with the free keyring) are made in China. These are typically a little different in quality to the made in Italy ones, but nevertheless still good quality typical of Paul Smith.

All of the pics above were taken myself of the genuine Paul Smith wallets I have for sale on eBay and an unfortunate fake that I unwittingly purchased off eBay a few years ago, thankfully they're more stringent these days. But use the info above to make an informed decision when buying on eBay.