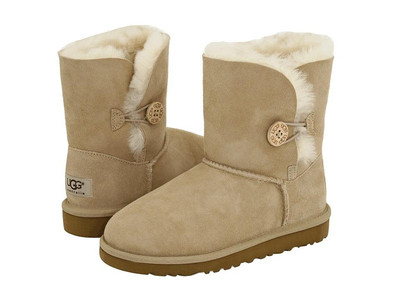 Ugg Boots have become very popular and are always in demand. As a result, many sellers want to cash in on its popularity. sadly some of the sellers don't have the best of intentions and are only out to scam and make money from selling counterfeit goods. Buying UGGs from major retailers like office, schuh and house of fraser is perhaps the best way to gaurentee you are buying guenuin uggs. I am going to give you a few pointers on what to watch out for when buying uggs.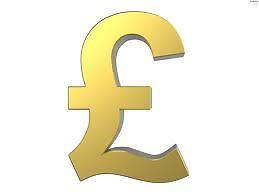 ##Price??
If there is a pair of ugg boots selling for an unbelievably good price then it probably is to go to be true. Real UGGs are made of quality materials and quality comes with a price.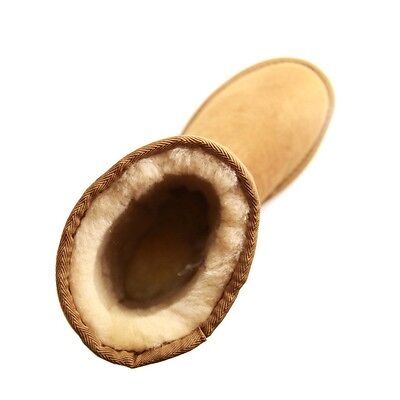 ##Check the fur inside
The fur lining in real UGG boots have a rich creamy color and feel thick, fluffy, and soft. fake uggs have are a greyish whitish color and feel thin and like plastic.
if you find it hard to tell the difference between real and synthetic fur, a great way to tell is to rub the fur. If bits and pieces come off, then that means that the fur is probably fake.
##Have a good look at the sole..
REAL: The soles are flexible and have a lot of give.
FAKE: They are rigid and are very hard to bend.

REAL: have 1/2-inch thick soles
FAKE: have only 1/4-inch thick soles at the most.

Genuine UGGs have the registered R in a circle next to the "UGG" on the bottom of the soles. This used to be a clear way of telling apart the real and the fake UGGs, however, counterfeiters have wised up to this and have started adding this detail to fake UGGs.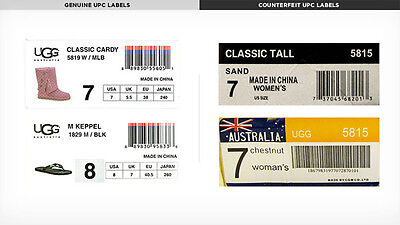 ##Labels
Real uggs are actually made in china. The factory of Deckers Outdoor Corporation who make uggs, is in china. uggs that say they are made in Australia or other countrys are fake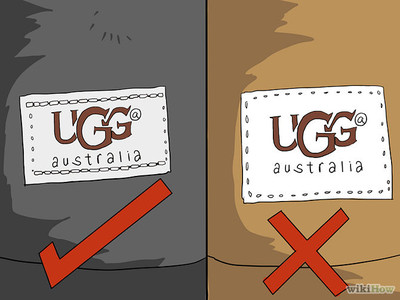 The heel label font is too big and stylized incorrectly. In addition, the threads on the label will also be mismatched and asymmetrical. The label will be wider and sloppily stitched.

UGG boots have featured the hologram label since late 2010 and updated in 2012. Similar to the box label, as you rotate this label the sun logos change from black to white on the reflective strip. From late 2012 the label was update to feature a "rolling optics" detail. This is a 3-D effect that makes it look like the UGG logo is rolling over the background of the sun logos when its being rotated.

##size
If a pair of UGGs in your real shoe size feel snug, then chances are they are fake. usualy you should by a half size smaller as uggs mould to your feet after a few wears. its should also be easy to turn the tops over. if its hard thay are most likely fake. most fake boots are usualy taller or shorter than the real ones.

##seller
check the UUG Australia website they have a list of autherised sellers
##packaging
Real UGGs come in a sturdy box made of strong cardboard material. Some people say that the real box is a one-piece box with a flip top lid, but some people report also having purchased real UGGs that came in two-piece boxes with removable lids.

That piece of information is highly contested, but another part of the packaging that you can check is the plastic wrapper. The plastic that the boots are wrapped in should be made of thick, crinkly material with the words "UGG Australia" printed on it. The fake ones use low-grade thin plastic and almost always do not have anything printed on them.

Also check the care booklet, the authenticity card and other literature that the UGG boots are packaged with. They should be printed clearly on thick, high quality paper using quality ink — they should not be fuzzy, blurry, or appear scanned. In June 2007, UGG Australia stopped using white paper for these and switched to printing the UGG boots care booklet and other cards on cream-colored paper.

Real UGG boots have shoe inserts inside them to prevent them from becoming misshapen when stocked or shipped. Fake ones do not get the same careful handling and often do no come with shoe inserts

thanks for reading. hope this helps