It's that time of year again where we are all reaching for our winter woollies and UGG boots are flying through the market, the only question is, are they genuine? As a working class single parent I understand that it may be tempting to purchase non-genuine UGG boots as the price difference is significant, however only you can make that decision and live with the consequences.
Here is a guide to assist you with ensuring your boots are the real deal!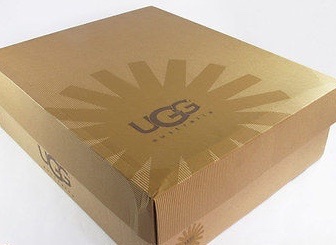 The packaging...
Every genuine pair of UGGS will have a box, the lid isn't attacthed and it should show the UGG sun logo on the lid. Additionally the UGG australia website will be written on the box. There will also be a sticker present with a miniature photograph of the type of UGG inside the box stating the correct colour and size of the boot.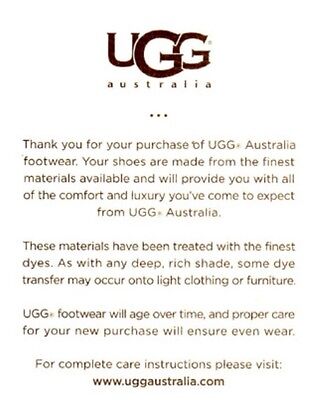 The care leaflet
Every new pair of UGG boots comes standard with a cream coloured care card - this should not feel "cheap" or "papery".
rub your finger over the letters to double check, they should feel slightly raised.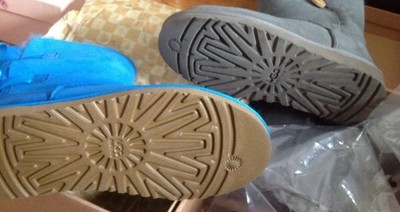 The sole...
The soles on all UGG boots should be slightly flexible and at least 1/2 inch thick - If you have anything different then you are defiantly dealing with a a fake pair of UGGS .
The sole patterns on UGG boots are now being reproduced into the fake pairs with ease which is now pretty difficult to tell apart.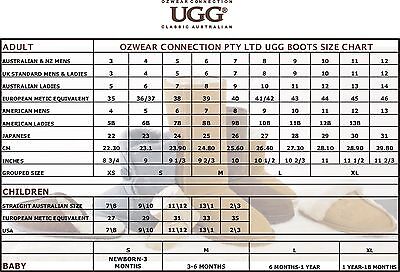 Sizing...
If you are buying UGG boots from the Uk, you should see UK/European sizes only. Just like if you were buying from the USA you would only see US sizes. Fake UGG boots are often uneven in height, sole thickness, and possess wider ankles which are narrower around the heel.

Labels...
If the lettering on the fabric label which is ALWAYS located on the heel of an UGG, feels overly crisp, the chances are you possess a fake. It should feel quite silly to touch, and fully secured to the boot.

The label located on the inside with state "Made in China" - if it says anything other than China, steer clear! UGGS are only ever made in China! With an additional label with a holographic strip.
Check the font, and the heel label for overlapping letters - Always check the UGG website if you are unsure.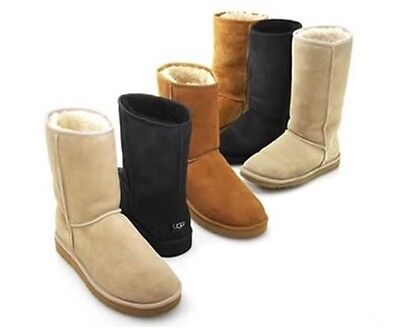 Quality...
The quality of an UGG boot is usually a tell tale sign as to weather it is real or fake.
If an UGG looks thin, the chances are it's a fake!
Genuine UGG boots use only the finest merino sheepskin resulting in super soft insides, and out! The fur should mould to your foot, a bit like a memory foam mattress would mould to your body. If the fur doesn't mould check the colour of the fur, it may also smell of chemical dyes.
Hopefully this short guide has assisted you on your way to deciding if your UGG boots are genuine or fakes!



I recieved the product as part of a promotion from the brand