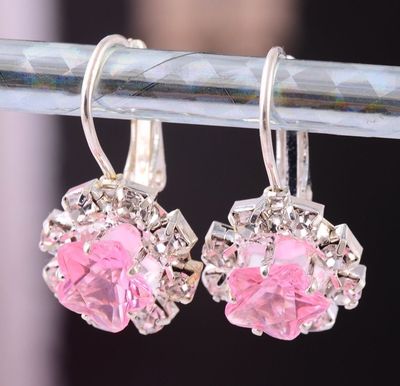 Soap scum, hair, dirty skin and grease all collect into crevasses beneath cubic zirconia and other stones
To look it's absolute best, jewelry should be cleaned regularly. CZ's and gemstones are as beautiful as they are because of the way they reflect light, and jewelry cleaning is the best way to main this skin oil, soap, grease or hand lotion will drastically decrease the brilliance of your jewelry.



-Keep your jewelry away from sunlight as the sun could fade the stones.
-To prolong the life of your jewelry, consider storing it in an airtight plastic bags
-When cleaning your jewelry, gently wipe your jewelry with a clean, soft, damp cloth, after cleaning, dry it with an absorbent cloth.
-Avoid hot water
-Do not expose to extreme heat
-Avoid ultrasonic cleaners
-Avoid soaking in water
-Do not wash dishes or cleaning house with your ring on
-Do not use liquid jewelry cleaning solution, it will bleach your rings
Soak your jewelry in a small bowl of warm water with a little dishwashing liquid added. Using a soft facial brush, or a cosmetic brush (like the type used to apply eye shadow), brush gently. This works well for cleaning a pearl ring and jewelry set with coral, lapis lazuli, malachite, turquoise and similar stones.
Please do not wash hands, do dishes, shower or clean the house when wearing the jewelry. Certain soaps and cleaning supplies may damage the coating on the jewelry. When cleaning your jewelry, avoid commercial jewelry liquid cleaner. These cleaners tend to bleach the jewelry. Use a cleaning cloth, the type you would use when polishing silver.