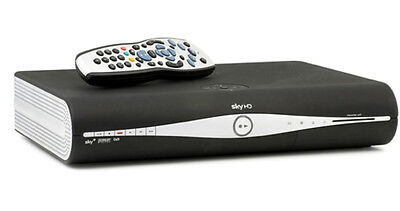 If your sky box is not behaving how it should be, or struck in a red light or simply having signal problems, then please follow the simple steps below, I am sure 95% of the problem's will be resolved after this!
Make sure your box is unplugged from the wall
Now hold on to Backup button on your box (not remote control) and plug the power to the wall
Keep holding on Backup button until you see the message on screen "Updating Software"
Once the above message and all the lights lit up on the front of the box just release the Backup button now
Let the box do the process, it will take up to 10 minutes and box will automatically goes in to standby mode once all done
Now turn on your box with your remote control and see if your issue is resolved, if not, then there is no harm to repeat this process from 1 to 5 again!


Good luck!