Welcome to Country Bumpkin Vintages guide to How to Wear Your Barbour.
~~~~~~~~~~~~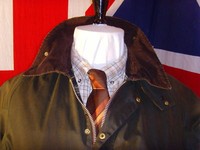 Wear the Collar Up! With the zip not done up to the top. A couple of poppers instead of the zip?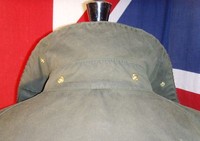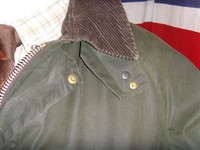 The poppered flap hanging low, too.
~~~~~~~~~~~~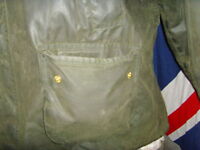 Make sure the flaps are tucked into the pockets, side poppers undone too.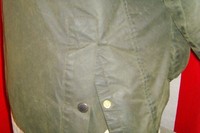 ~~~~~~~~~~~~
One last thing!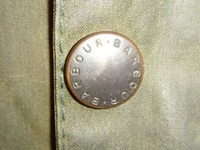 Make sure its a Barbour.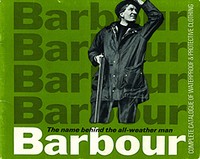 Maybe a Vintage Barbour.....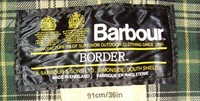 From.........

Country Bumpkin Vintage.
http://stores.ebay.co.uk/CountryBumpkinVintage
~~~~~~~~~~~~
Utility Wear
C.B.V loves Esquire, the monthly glossy for a more stylish and in depth life.
((Photo of man wearing Barbour with collar up and zip down))
Oct. 2010, Pg. 144 ~~ Utility clothing has long since influenced mens fashion, whether through army combat trousers or Breton fishermens sweaters, but modest fabrics and styles are used to lesen the formality of jackets and blazers. We saw men wearing jackets that were essentially blazers but made in heavy cotton and unstructured so they looked contemporary and relaxed.
Lessons Learnt ~ The elements of classic menswear becomes common for good reason, and only need to be slightly retooled to become relevant again.
~~~~~~~~~~~~
Babrour is traditionally the Farmers and countrymans choice of jacket because they are renouned for doing a proper job and have a reputation for great customer services. Wear the Barbour how they would be worn in use, being utuilised.