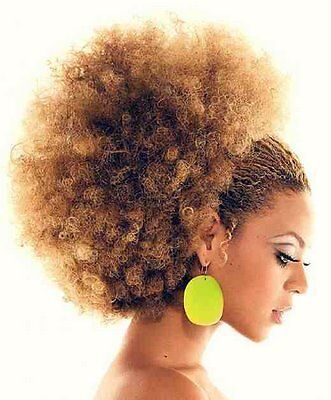 How many people have trouble growing their hair? There are all sorts of products out there that help with Hair growth from shampoos to supplements, oils, serums, etc. So how do you know which is the best product to use or better yet which product will actually produce results?
I for one have been sceptical with trying out hair growth products especially on Afro hair. They're so many out there I just get confused. With some there will be more than one product in the range e.g. shampoo, conditioner, treatment oil, serum, spray. Who wants to use ALL these different products every time you wash your hair?? So you ask yourself, which product out there has has had a) great reviews b) actually works c) can be used on Afro hair as well?
Treating with Afro hair
The thing is with Afro hair it's quite coarse and really does need looking after than other hair types. e.g. Afro hair can be difficult to manage and sometimes the easiest way to deal with it is to perm or chemically treat ir. This makes the hair soft, smooth and easy to manage. After the first time the hair is chemically treated, the process needs to be continued every 4 weeks or so. If not, the new hair growth becomes very coarse and almost 'afro' like.
Afro hair is different in the fact that it needs to be kept moisturized or greasy. You see the hair can become extremely dry and brittle (almost straw like) if not moisturized enough. Unlike other hair types, you want to keep in the moisture - not strip it.
A hair oil that I found works super on Afro hair is Amargan Morrocan Argan Oil. Firstly the smell of this oil is heavenly. It provides extra shine, gloss and just gets absorbed into the hair. On Afro hair, oil can be used everyday before styling.

Another very effective hair oil to use is Saaf All Natural Organic Enriching Hair Oil: Rich in Zinc & Selenium. Now this Saaf Hair Oil is just amazing!! It's a wash out hair oil as it can be greasy for other hair types. Directions say to use the oil roughly about twice a week, massage onto scalp as a deep treatment and wrap in warm towel for 20 minutes or leave-in overnight. Wash and dry as usual.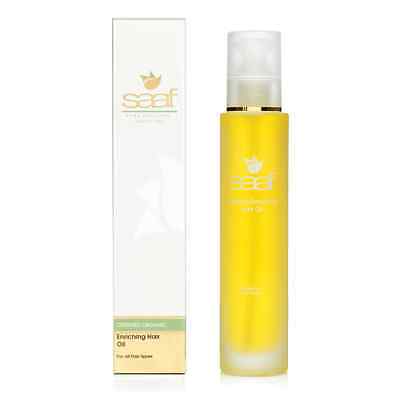 For use on Afro hair, using it before styling (and not washing it out) would actually be better. This is a thick oil that again gives the hair that glossy shine look. I found that again with the Saaf Hair Oil, it's absorbed into the hair and although doesn't leave it greasy, it still deeply moisturizes the hair and leaves the hair looking glossy and shiny throughout the day.
One final product to to mention in the Tangle Teezer Detangling Hairbrush.
Now for those who just can't live without their extensions and weaves, this brush really is a godsend. First, it comes in a variety of fun colours: pink, orange, blue, black. The teeth on the brush work amazing to help with detangling without damaging or breaking out the hair. This brush is a must-have for ALL: especially if you have Afro Hair, extensions or weaves. It is also perfect for use on kids.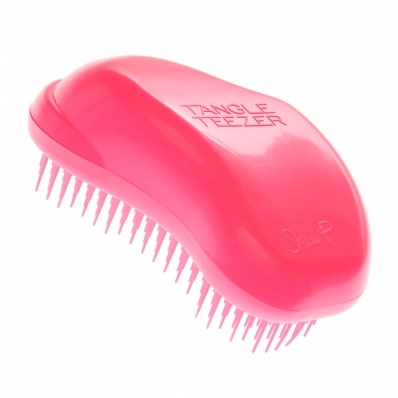 So what product out there can help Afro hair grow faster?
FAST Hair Growth Shampoo and Conditioner SLS FREE. SLS is a foaming ingredient and Parabens are preservatives. In fact the majority of shampoos sold today contain SLS and Parabens. FAST actually speeds up hair growth on ALL hair types using it's natural ingredients of aminos and proteins. Basically it doubles the time it takes your hair to normally grow. This product works by feeding these natural ingredients through the shaft and in return boosts the hair growth cycle. FAST does need to be used on a daily basis (as done on the clinical study) so this can be a slight problem on Afro hair.
What can I do if I want to use FAST but I can't wash my hair on a daily basis?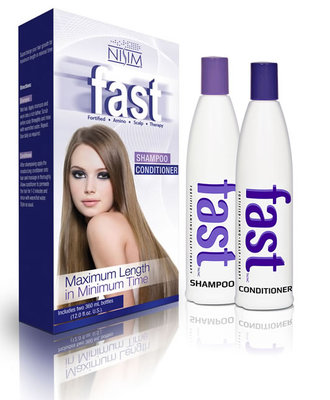 There is a solution to using FAST and get the results. The results might take a little longer to see but here's what you can do. First of all, use FAST as regularly as possible: every other day is still OK and can see the results. Now if you're washing the hair more often than normal, get yourself some extra conditioning or hair treatments. The Organic Root Stimulator or the Dark & Lovely Ultra-Colesterol Conditioning Treatment does wonders as extra conditioners. This way you're not using too many products but the hair will remain moisturized. Keep using the same hair oils you use. If you grease the hair, you CANNOT use it on the scalp as it'll clog up and interrupt FAST from working.
When do I see results and will my hair stop growing after I stop using FAST?
For people who use FAST everyday, generally results are seen after about 30 days use. There are some reviews on people who've used it every other day and still seen similar results. This product is full of natural and herbal ingredients. Once FAST is no longer used, the hair starts to grow back your normal rate. FAST is quite an exceptional product that DOES work for Afro Hair.
There are many reviews on the FAST Facebook page and on Youtube.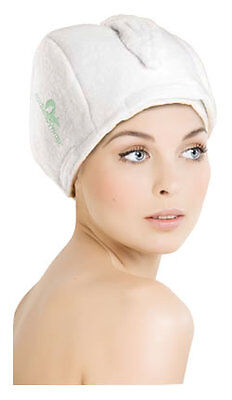 Another product that could be used would be a head wrap for deep intensive conditioning. The good thing about this is it can be done perhaps once or twice a week. Again you can use the The Organic Root Stimulator or the Dark or Lovely Ultra-Colesterol Conditioning Treatment as leave in conditioners while using the wrap. Other intensive conditioners such as
Nisim Super Intensive Hair Conditioning Masque are super for helping to replenish moisture to very dry, damaged, and over-treated hair.
helping to replenish moisture to very dry, damaged, and over-treated hair. I found this particular Hair turban very easy to use and effective.



Another option would be to use hair/vitamin supplements. using supplements and FAST can work to your advantage as the supplements work internally and FAST works externally. Using hair supplements such
as PilFood will give you that little bit extra volume and you'll notice healthier hair growth.