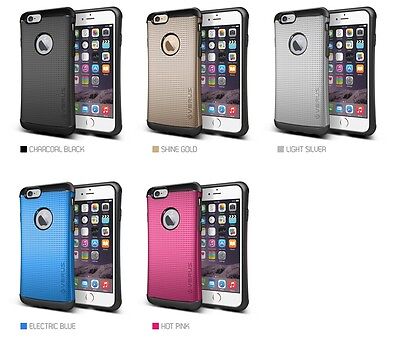 How to purchase?
First thing's first search for this high quality product on our eBay account. Tell us how many you are looking for whether it is 5 - 10 - 25 we have the quantity! Receive you're item within a whooping 2 - 3 days. Once you receive it tell you're friends and family they will be surprised how much you paid for it! First Come First Serve. The full product name is called Hybrid VERUS 2 in 1 Thor Small Waist Hybrid Back Cover Case Slim Armor Case for iPhone 6 4.7 Retailing at £20 Plus P+P, we are only offering it for £4.95 each with free shipping. Grab yourself a bargain before its too late.

● Powerful shield for your iPhone 6

● Dotted texture - Improved grip

● Anti-Shock Material provides robust drop protection

● Slim & Intelligent design - All ports easily accessible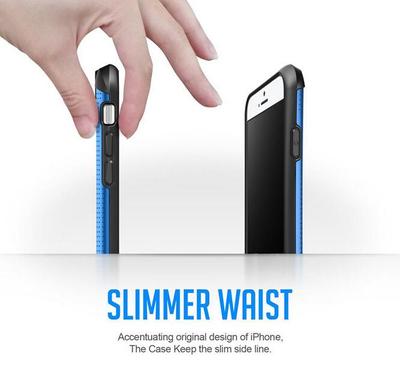 Slim Style Design
This case has a slim style design it is made to fit perfectly and comes as a 2 piece cover! PC (Polycarbonate) + TPU (Temperature Polyurethane) fits comfortably in your hand. Due to the design of this item it is made for anti-slip, scratch & dust which means it will take less time to wear out!


Item specifics
Compatible: For Apple iPhone For Samsung
Material: TPU Plastic
Color: Blue Red Black Gold hot pink Silver navy blue


The VERUS THOR Case is not only manufactured with precision and quality in mind but it is also made up of a extremely durable material that is designed to be fashionable and sleek, yet durable so that you have a peace of mind when using your iPhone 6

VERUS is a dashing Korean company who continually innovates and produces fantastic products, these particular cases are manufactured in China to the highest standard

This case provides robust drop impact protection at no design costs, purchase your favorite color case today!