Personal experience of Natal Hypnotherapy
I am writing this not as a registered Natal Hypnotherapist but as a mum who used Natal Hypnotherapy before she completed the training.

I want to write this from a personal perspective, so all thoughts, feelings and opinions are entirely my own.

I used Natal Hypnotherapy after experiencing an overly clinical miscarriage within the same year of us finding out that we were expecting the most amazing miracle in Harry.

Natal Hypnotherapy didn't just help me with my labour but helped me with pregnancy. I find that there is a lot of emphasis on pregnancy being a joyous and fantastic experience, however for me it was at times quite difficult. Using Natal Hypnotherapy helped me have a little bit of me time.

The use of the CD helped me both mentally and in a way physically prepare for labour. I really cannot fault the use of Natal Hypnotherapy. It prepared me and the workshops prepared my husband to have the most amazing water-birth to our beautiful (now two year old)!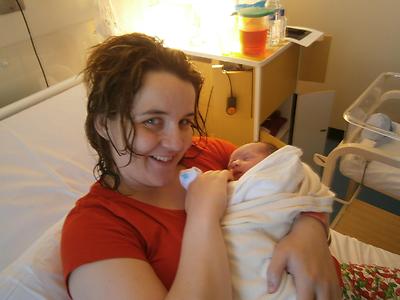 An hour (after tea and toast)
If I could bottle how I was feeling right at this moment and have a smell every now and again then well..... I would feel how I feel every morning when I see our little boy!