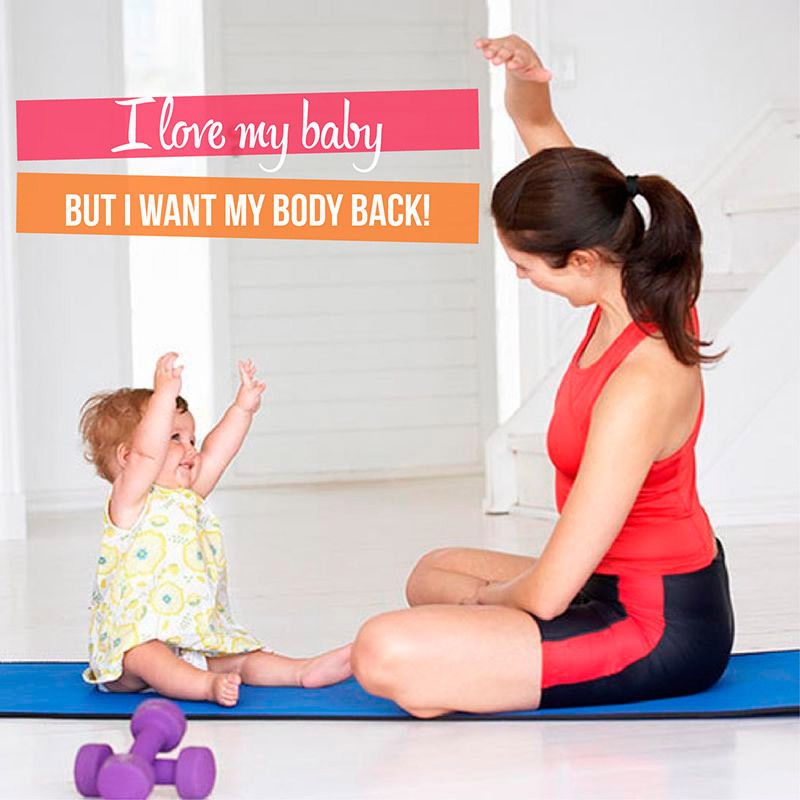 Add a caption
You can exercise ALL day while staring into that face!
When I had my son 12 years ago, I honestly didn't realize the toll it would take on my body. I was in decent shape, but I never made working out a big priority. And then suddenly there was this sweet little thing sucking out every bit of energy I had and monopolizing all of my time, which made me even less enthusiastic about working out. I quickly learned I had to change my lifestyle if I wanted to stay in shape. Because I also had a full-time job, however, I didn't want to sacrifice my already limited time with my child. The solution became clear… incorporate time with my son into my workout routine. Getting in shape and bonding with my boy – it doesn't get any better than that!

As all mums know, just running after the kids provides a lot of exercise, but here are some of my favourite planned activities from different lifestages.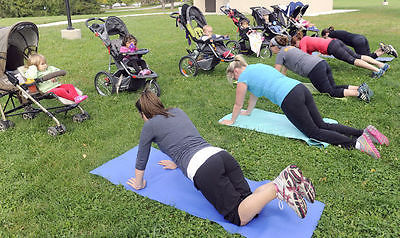 The Infant/Baby Years
Jogging. Truth be told, I actually hate jogging. I'm top-heavy and I tend to get shin splints, so my 'jogging' is barely more than a power walk. Sometimes that's all it takes to get your heartrate up, though. All you need for this activity are a good pair of
running shoes
and a solid
jogging stroller
. If you don't intend to hit any rugged terrain, the
Baby Jogger City Versa Stroller
is also great, because it has an adjustable handle, storage, and reversible seating, so your baby can be facing you or forward. Don't forget to do your squats while waiting at crossings!
Stretching, Situps, Pushups, Planks, Squats, Lunges. Whenever I had extremely limited time, I would try to do at least 10 reps of these at-home exercises. Make sure to have a great
mat
, then sit your tot in his/her favourite
swing or bouncy chair
. I have a small apartment, so I loved the
Fisher-Price Space Saver Portable Swing
. Sit-ups are great for playing peek-a-boo, while I would place my son on his back and directly under me when doing pushups. Each time I'd go down, I gave him a little kiss. I'd put him in my
Baby Bjorn
and do squats and lunges.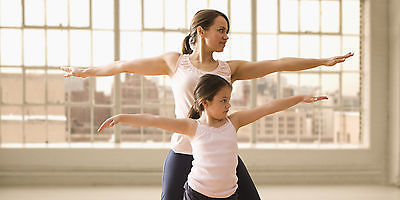 The Toddler Years
Mummy & Me Yoga. I love
yoga
because I can do it quietly in my own home with very little equipment, and it's a perfect way to maintain a peaceful mind. It's also a great activity to help your busy toddlers learn how to settle down every once in a while. There are quite a few
family yoga videos
on the market.
Biking. This was by far my favourite activity to do with my son (and still is)! Not only does biking help with balance, I love that I'm reducing my carbon footprint. My son got his first
tricycle
(the Red Roadmaster Classic) when he was 2, and his first real
bike
with training wheels at 5 years old. We've loved the
Trek
brand for him, and I will always be a fan of
Schwinn Beach Cruisers
. Make sure all family members wear
helmets
, and the kids have
elbow and knee pads
.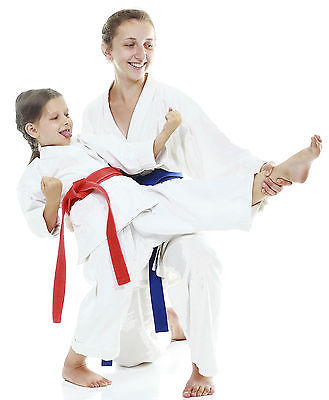 The Big Kid Years
Swimming/Sea Sports. There's nothing better than a day in the
pool
or at the Seaside to beat the summer heat. Swimming is fantastic because it works almost every muscle in your body. There are so many fun activities that are also great exercises. Whether playing
pool volleyball
,
pool basketball,
or just racing each other, we always add a fun competitive element. We also have a good supply of
dive toys
around. While at the beach, we enjoy
boogie boarding
and make sure to bring our own volleyball if there are nets.
Martial Arts. My son and I have been enjoying Krav Maga for several years now. We take lessons at a local martial arts studio and love that we are getting exercise AND learning self protection at the same time. We bring our own
boxing gloves
and prefer to wear the lightweight
Krav Maga trousers
.
There are obviously an unlimited amount of activities you can do with your kids, so pick your favourites and do them. Your kids (and your body) will appreciate less phone time and more activity time!