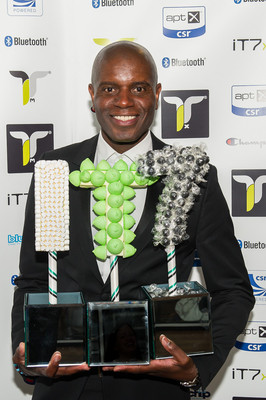 The Mini-History
IT7 Audio is a joint venture between a leading tech company and this man right here ->

Ian Taylor was once a football player, who wore the number 7 giving the name of his brand IT7. Simple enough right? Ian appreciates good sound and wanted to get in to the business to bring sophisticated design, functionality and quality wireless audio to the masses.
The Tech
IT7 Audio have a whole host of different products all of which use the latest in Bluetooth technology and include feature rich functions.

But for today, we want to focus on the IT7x2 Bluetooth Headphones. These are the second generation is IT7x headphones and bring immense style to the table. The design is sleek and sophisticated with both Matte and Gloss finishes. All 5 colours come in a Matte finish whilst the Black and White versions also come in a high Gloss.

The speaker cups are rectangular unlike many which are circular giving them a sleekness. The cushioning on the cups makes for a comfortable fit and helps block out outside noise without making your ears uncomfortably hot (as any audiophile will know this can happen).

The IT7x2s include all the standard controls such as volume up/down, next/previous track and play/pause. The play/pause also acts as a pickup/hangup button due to the headphones having a built in microphone for handsfree calling.

All of the above is important when choosing headphones; the cherry on top is the Bluetooth. Bluetooth technology can vary in quality, IT7 Audio do not skimp on this feature as they do not want any loss of audio quality. Having tested these for a number of weeks we found that the audio quality over the Bluetooth matched that of some leading cabled headphones which is a rarity.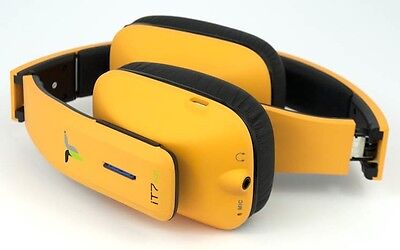 Conclusion
I could write much more about these headphones, I have only touched upon some of the features as there are quite a few more.
All I can say is these headphones are fantastic, stylish and feature rich.
They are well worth their money as they are much cheaper than some other manufacturers that do not produce anywhere near as good sound.
If you want to read more about these headphones take a look at our
detailed listings
.