Introduction
The internet is awash with fake football shirts. Some are easy to spot, others are much more difficult to identify. The guide shows close-up photos of various area of the shirt, which are useful to look at when attempting to ascertain whether a shirt is genuine or not. No fake will get every single one of these things correct.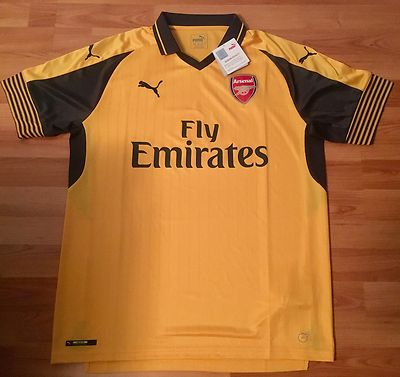 Material & fit
First, a look at the overall shirt. Fakes will have lighter-weight material and will generally not fit terribly well...in my experience they are usually tighter.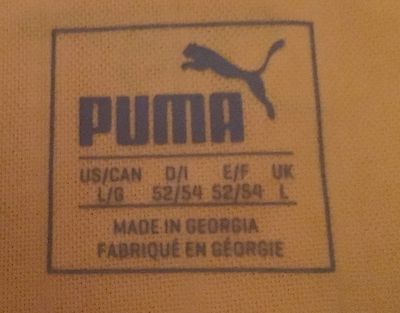 Size label in neck
This is screen-printed inside the neck. You can see that manufacturing location is Georgia...most fakes are Thailand or Turkey. For a size large, US/CAN size should read L/G; many fakes say L/L.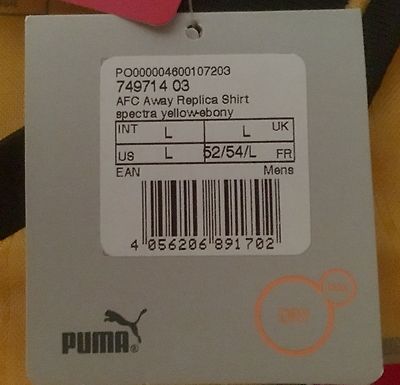 Cardboard tag
This should have some reference to Arsenal. If it just says 'puma shirt' it is fake. The style number for short-sleeve away is 749714 03; fakes will generally have an incorrect style number, which if you search on the Internet will usually belong to a puma shirt from a previous year.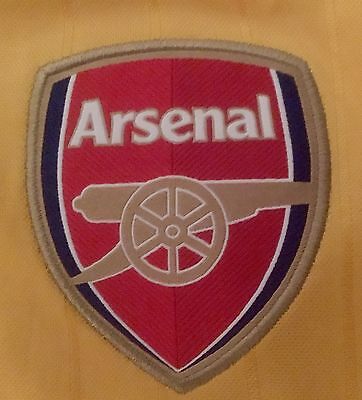 Club badge
You can see that the stitching is crisp & even. Colours are vibrant. Note the direction of the threads on the red background, too - fake ones are often different. The cannon on a real 2015/16 badge was made of a rubberised material...this year's is thread.
On a fake,
the colours are not as bright, the lettering & border is not quite even, and the threads on the red background of the badge may go the opposite direction to the real one. The cannon on a real 2015/16 badge was a rubberised material, while fakes were embroidered...this year the material isn't the rubberised stuff, but it isn't embroidered either...just sort of smooth. The white parts of the cannon are slightly recessed (i.e. not level with the gold;) hard to spot unless you physically have the shirt in your hands though. Of course a fake shirt may have a real badge applied - so don't rely solely on the badge.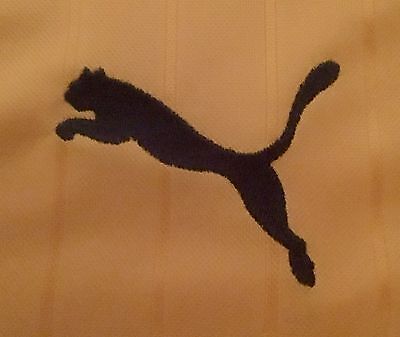 Puma cat
Fakes sometimes have the cat printed...the real one is embroidered, like this one, on the chest and both sleeves.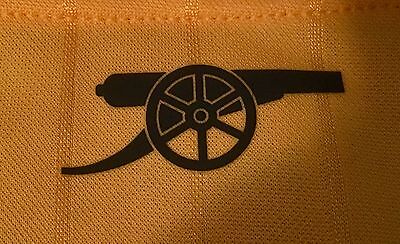 Back of neck
A cannon like this is screen printed on the back of the neck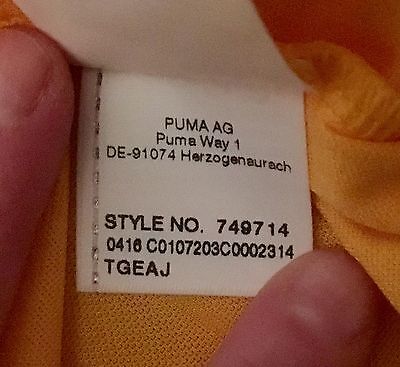 Seam labels
The label sewn into the seam should be like this. Note the style number is correct (fake shirts will usually have an incorrect number as it will be one from a previous year's shirt. A fake will also not have the silver thread woven into the label; all genuine Arsenal 16/17 shirts have this.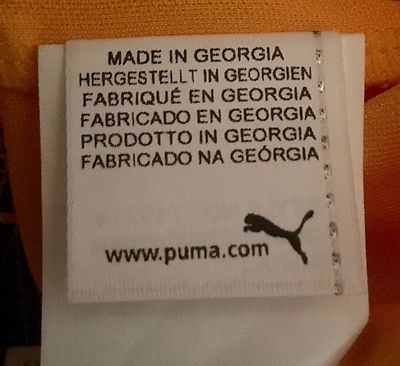 Seam label 2
Note the manufacturing location is Georgia, and the silver thread woven in is visible
Conclusion
I hope this guide is of some help. If I learn any new information I will update it. If you spot any mistakes or omissions, please get in touch.