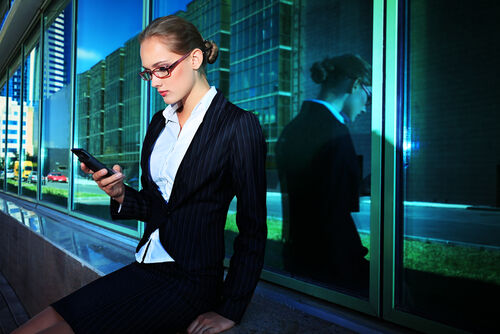 Want to update that old Nokia 2720 with something smarter? Then check out these picks of the Lumia range to find the phone that fits in with your life.

Nail the perfect Nokia:
1. For the serious snapper
2. For the music aficionado
3. For the movie buff
4. For the price-conscious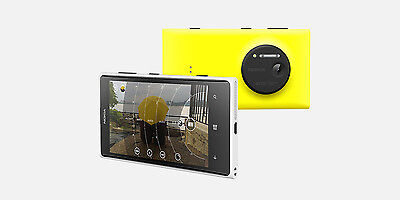 1. For the serious snapper
Which smartphone?
Nokia Lumia 1020

Why you'll love it
: It's the undisputed champion when it comes to taking photographs thanks to its ludicrously powerful 41-megapixel camera. The PureView camera sensor allows for incredibly sharp low-light shooting while its Carl Zeiss lens means crystal clear images every time you focus and snap.
The extremely high resolution means you can zoom in to a photograph to crop, reframe and perfect the image even after you've taken it. Meanwhile the camera's fully manual control option lets you take shots like a pro, with everything from shutter speed to white balance under your command.
You can leave the SLR at home or in the car and trust your phone to take pictures you'll want to keep.
What else can it do?
Complementing the top drawer stills camera is a high-definition (HD) video recorder that will help you capture special moments in sharp detail. Nokia Rich Recording takes care of the sound – your clips will be distortion-free and in stereo.
Windows Phone 8 drives the Lumia 1020, so you can express your creative side safe in the knowledge that your smartphone will comfortably handle whatever you throw at it. You'll also stay connected with the most important things in your world, with features such as the People Hub and customisable Live Tiles letting you see what's going on instantly.
Must-try feature:
Create mesmerising light trail images using the Lumia 1020's powerful camera.
First, make sure your phone is held steady on a flat surface or mini-tripod. Next, swipe left on the Nokia Camera icon to access the camera's manual settings. Set the ISO to 100, the shutter speed to at least four seconds, the white balance to 'light bulb', the focus to infinite and the timer to 10 seconds.
Finally, grab a light source such as a sparkler or a torch and let your imagination run free. You'll end up with a spectacular light painting from a single shot.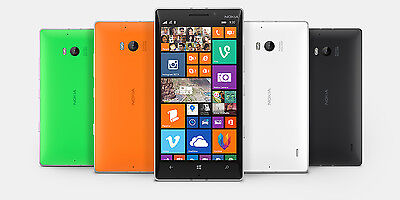 2. For the music officionado
Which phone?
Nokia Lumia 930

Why you'll love it
: Stream your favourite music without fear of intrusive adverts via the Nokia MixRadio app, and take your own music library with you wherever you go thanks to 32GB of inbuilt storage.
Download your playlists so you can listen offline and save on data costs, and hear everything in crisp detail courtesy of Nokia's latest audio technology. Should that on-board 32GB of storage prove to be not quite enough, you'll also be able to access an additional 7GB of storage free through Nokia's could service, OneDrive. More is available at a subscription.
What else can it do?
The Lumia range's field-leading camera technology is included in the Lumia 930, and while it's not quite up there with the Lumia 1020, the 20-megapixel sensor is not to be sniffed at.
It's all powered by the latest Windows Phone operating system, features a full HD display and incorporates wireless charging. And if its premium build quality isn't quite enough to sway you, maybe the choice of vibrant colours is.
Try this cool feature:
Can't decide what to listen to? When you hit the Nokia Music app, swipe left to bring up Nokia MixRadio. There you'll discover a range of mixes put together by a team of music fans and updated every week. You'll find guest mixes from the likes of Rihanna and Lady Gaga too.
For completely personalised playlists, look for Play Me. The service will figure out the sort of music you like and bring you the latest playlists by artists you love as well as those you've yet to sample. All you need to do is highlight a few of your favourite acts and then Play Me does the rest.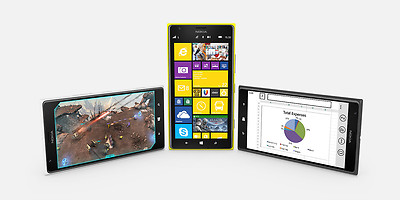 3. For the movie buff
Which phone?
Nokia Lumia 1520

Why you'll love it:
The size of the Lumia 1520's display and its quality puts it among the very best options for those who love to watch movies and TV shows on their mobile device. At six inches and featuring full HD image quality, this sits right on the border between phone and tablet. Great for taking with you on sunny holidays thanks to a sensitive display that adjusts itself according to the level of daylight. For long trips – and the waiting around in airports and railway stations for those trips to get under way – this is the perfect companion.
What else can it do?
Get your creative juices flowing with the latest versions of the Nokia Camera and Creative Studio apps, and then incorporate your projects into your work seamlessly thanks to built-in Microsoft Office. You can then share your Word, Excel and PowerPoint items in their original formats.
Try this cool feature:
The Lumia 1520's 20-megapixel camera lets you create stories as well as watch them. Take snaps on your days out and then sync them with the Nokia Storyteller app to populate maps with images and memories. Forgotten what that hard-to-find vintage shop looks like? Nokia Storyteller can remind you.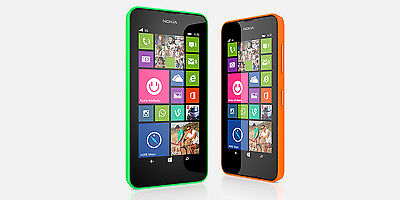 4. For the price-conscious
Which phone?
Nokia Lumia 630
Why you'll love it: It's the cheap and cheerful alternative to powerhouses like the Lumia 1520. If you buy it brand new, it's available from around £100.
It features the latest version of the Windows Phone operating system, so even though the camera sensor is only a 5-megapixel version and it lacks the cutting-edge processor of the latest smartphones, it stills runs a number of tasks impressively fast. Its own quad-core processor is no slouch, either.
What else can it do?
That Windows Phone system makes a number of other features possible. Swipe to type with Word Flow, while Action Centre puts all your conversations and social networking and settings together on one screen. And you can customise your Live Tiles to match the colour of your phone.
Microsoft Office comes pre-installed too, giving you the flexibility to work wherever you are, should you need to.
Try this cool feature:
Make it seem like you know everywhere like the back of your hand with HERE Maps. It's a clever app that gives you live public transport information and recommended routes as you need them, and voice-guided directions if you're driving to get you to wherever you need to be.