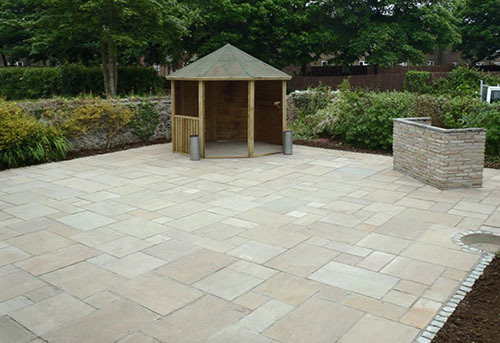 Indian sandstone is a popular stone to use in outdoor landscapes. It features a variety of natural, subtle colours and is durable and perfect for all sorts of applications, including patios, pillars, and retaining walls. Even if homeowners do not know how to pour concrete or use grout, they can still enjoy the beauty of Indian sandstone. Even though the stone is durable, some forms are soft enough to allow owners to even engrave their family names or friendly welcome messages.
Contemporary Indian Sandstone Patio
Owners can cut Indian sandstone into a variety of shapes. Because the contemporary outdoor style features straight lines and simple shapes, a patio built out of perfectly square or rectangular stones is a great way to finish off an outdoor area. To make the patio look sleek and elegant, they can place the stones directly against each other instead of leaving room for grout in between. This kind of patio has to lie over fresh cement to hold the stones, or the stones could shift around or tilt up when walked on.
Tumbled Indian Sandstone Patio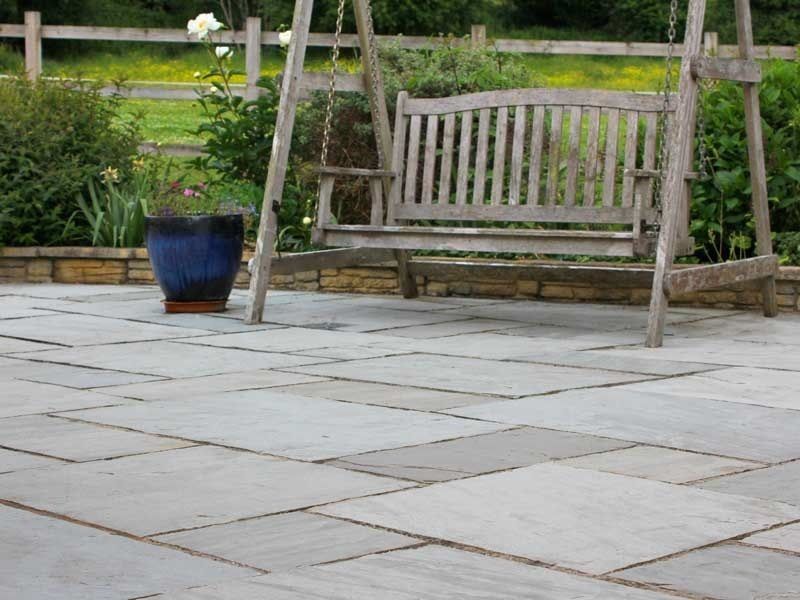 Tumbled Indian sandstone has a rugged, medieval appearance with edges and corners that are unevenly rounded. Grey stones with pieces in varying sizes offer the full effect. The idea is to make the patio look somewhat rudimentary, which means evenly sized stones actually detract from the desired appearance. Because of the rounded corners, this style requires larger grout lines in between to fill in the empty spaces.
Indian Sandstone Pillars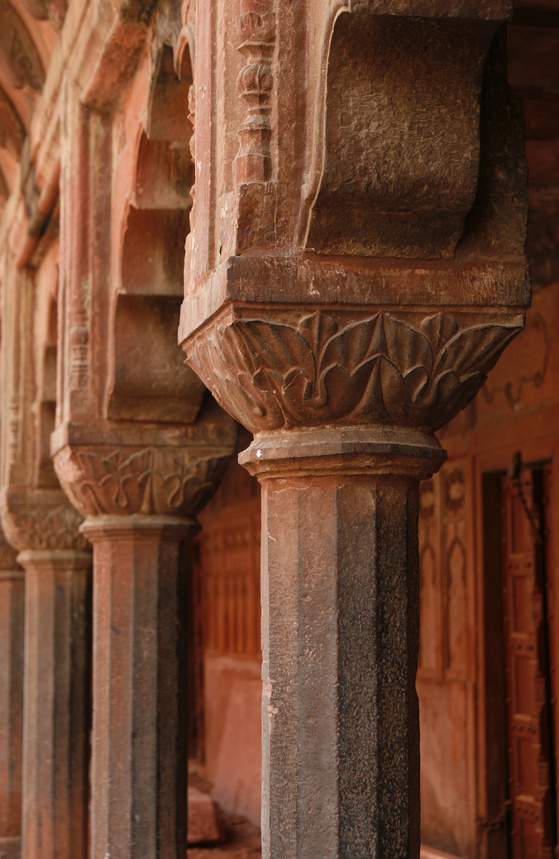 Creating an outdoor living space is all the rage, and one way to do that is with a covered patio. The extended roof provides an area of shade and protects people and the furniture underneath it from the weather. Owners can add a touch of rusticity to the construction of the covered patio by framing pillars and covering them with Indian sandstones. To do that, craftsmen wrap mesh wire around the wood and tack it in place. Then they apply grout to the wire to hold the stones in place.
Sandstone Puzzle Patio
To achieve a more natural appearance, owners sometimes choose sandstone that varies in size and features all sorts of unpredictable shapes. On level ground, they piece the stones together like a puzzle. Grout in between the stones holds them together, or sand and gravel can fill the cracks. This is perhaps the easiest way for a homeowner to build a patio without previous experience.