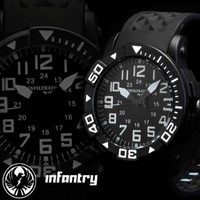 Hi,
I am sure you came across a few of these watches recently turned up on eBay. You might be wondering is it worth it? Is it good? Because all of these watches from China you might think these are fake worthless piece of equipment.
Actually, I bought one and I am surprised by the quality. Of course, these are not TAG or Rolex or Patek watches...you have to consider the PRICE 9.99GBP SHIPPED! Now you say, I can get a watch from Argos for a tenner. Yes, but you wont get the same watch by any means.
The watch is pretty BIG, heavy and sturdy with a nice wide strap and clasp, every detail is spot on! Mine came with a warranty card and a spare battery in a nice box, packed extremly well to survive the shipping & handling procedure!
Please people considering it's price 9.99 pounds inc. s&h!!!! For that amount of money you will get a really nice watch!
I am going to buy some more for sure!