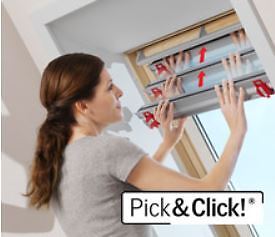 What is the VELUX Pick&Click!® system?
The VELUX Pick&Click!® system means that most VELUX roof windows are fitted with pre-installed brackets to ease installation and help you achieve a perfect fit every time. Simply choose a blind and snap into place. VELUX blinds that are Pick&Click!® compatible are blackout blinds, roller blinds, pleated blinds, and venetian blinds.

If your window is an older model, it might not have these brackets, but no worries, because all VELUX blinds come with spare part brackets should they be needed. The brackets themselves are also easy to install. Installation instructions will be included.

How complicated it is to install the blinds?
Most VELUX blinds are very simple to install thanks to the unique Pick&Click!® system. Under each VELUX product description you will find an easy to follow installation guide, or you can go to the installation page, where you will find installation instructions for all the products listed and sold in eBay store. The instructions are provided in PDF format and for some products we also offer installation videos.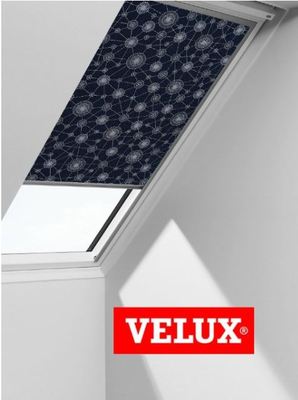 How do I clean my VELUX blind?
Exact cleaning procedures of course depends on the type of blind you choose. However, most VELUX blinds are made of a durable, dirt-repelling fabric that can be easily cleaned with a damp cloth. Cleaning instructions are of course also included when you receive your product.