If this is your first time into the world of lighting, you may be worrying about how long or indeed how difficult it is going to be installing them. Follow our easy to install guide below and you should be fine!

We state with all of our outdoor lights, that the plug should either be plugged indoors, or in a weatherproof outdoor socket. If you do need to plug indoors don't worry about this, all of cables can easily be run through a window or door, and this cable is thin enough to ensure that this can then be closed and locked with the wire running out.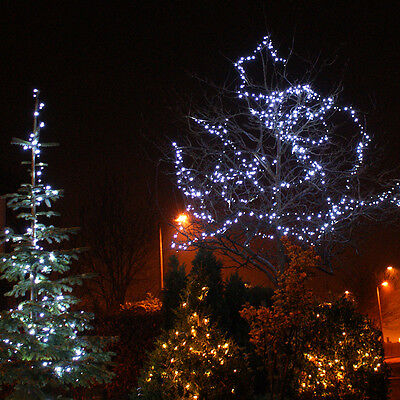 How To Install On a Tree
Generally lights are just simply ran from the bottom of the tree, and wound around the tree and its branches tightly, creating a stand out effect when completed. Our connectable range will be ideal for this, as you can just connect each light string together as it runs up the tree. For installing lights outside, this is normally the easiest and least time consuming of outside installation.

There are other options; the connectable ring could be placed in the centre of the tree, and lights can be run out of this in different directions. Often trees can be situated quite a way from where the plug is installed, and you may need an extension cable to be able to run the lights from the base of the tree!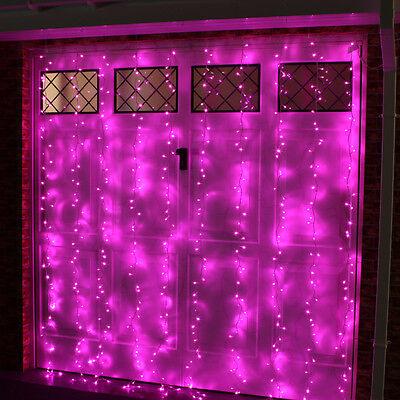 How To Install On a House or Roof
Installation on a house or roof can take longer to implement, as the lights need to be fixed more securely in place, rather than just being wrapped around a tree. Again the plug will need to be plugged indoors in most cases, so running the cable through a window from the plug is generally the most common method here.

If you plan on running lights down from the roof (e.g. Icicle or Curtain lights) then often people choose to use the gutter as an aid to help then. We supply gutter hooks in a choice of colours, which easily clip on. If you prefer a more permanent fixture, cup hooks are another option. These will screw easily into your wall or roof, and can be left up all year round
How To Store Your Lights
And finally…..make sure you look after them over the summer months! We all recommend placing them back in the box they arrived in, coiled up neatly. Although all of outdoor lights are waterproof, we would recommend a dry, cool place to keep them in tip top condition. With a little bit of TLC they will last you for years to come.