Investing in property abroad and property overseas is currently proving to be one of the most popular and profitable medium to long term investments. However, when buying investment property
in the emerging markets it can sometimes be difficult to obtain up to date and
accurate investment information.

Overseas property investors in the established markets of Cyprus and Spain are now
looking at the emerging property markets of Bulgaria, Turkey and Dubai in which to
invest. Several factors are influencing the property markets in these countries
including Bulgaria's expected entry into the European Union and the recent changes
to the property ownership laws in Dubai.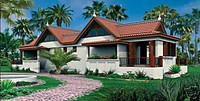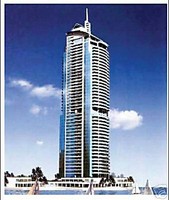 Typical Cabana Villa in Barbados Laguna Tower in Dubai Villas on the beach in Thailand
The opportunity to purchase off plan investment property continues to flourish in
Cyprus and Spain, however even higher investment returns can currently be found in
Barbados, Bulgaria, Turkey and Dubai.

The wide selection of investment properties available, range from studio apartments
through to detached villas and exclusive penthouses giving the investor extensive
choice regardless of budget. For example a typical Bulgarian studio property can be
purchased for as little as 30,000 euros.

Managing Director of Principalinternational.co.uk, Simon Ryeland, commented: "With
the enormous availability of off plan property abroad, our investors continue to
enjoy high returns and profitable rental yields".

Principalinternational.co.uk has launched its new website, which caters for all your
property investment needs whether you are looking for your first purchase or wish to
add to your existing property portfolio.

About Principal International .co.uk
With its large selection of property, both re-sale, new and off plan available for
investment, Principal International can provide the property investor with
assistance and advice, where required, during the purchasing process which can often
differ from country to country.

Principal International are showcasing property from the existing markets of Spain
and Cyprus together with the emerging markets of Barbados, Dubai, Bulgaria and Turkey and now Thailand.

You can Contact Principal International here
or give us a call on 0800 038 0000.