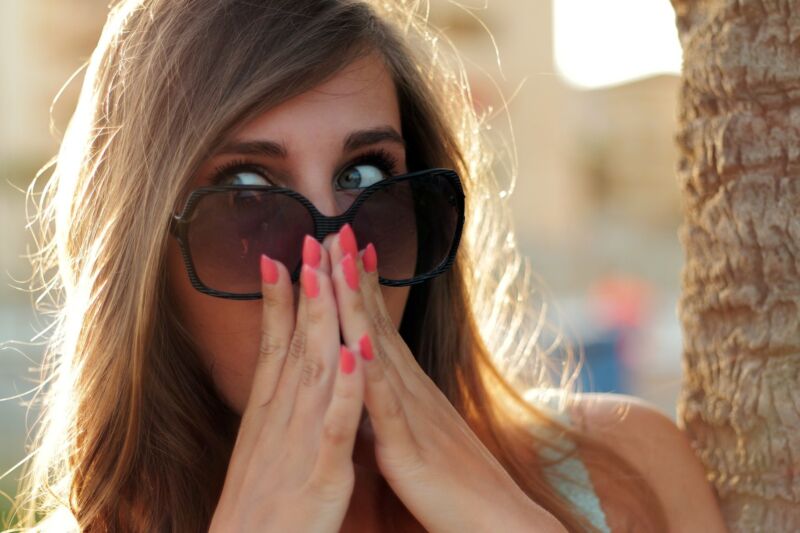 Add a caption
Slept in? Late for a meeting? It only takes 10 minutes to look great!
Overslept? Mildly hungover? Forgot that early meeting? We've all got up in a panic with only 10 minutes to get ready. Having a super-quick routine prepped for these mornings ensures we're bright and look great without being late. Read on for our tips…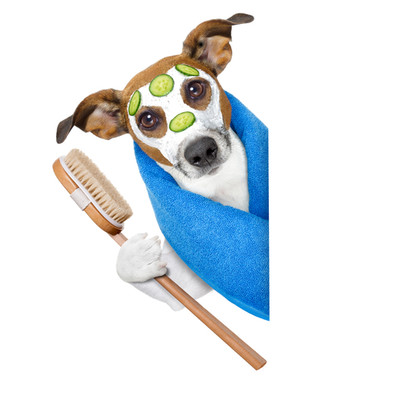 Add a caption
If you're feeling a bit ruff, a good scrub works wonders
Complexion boost
If a shower and hair wash are out of the question, a very quick 'polish' with a face scrub or hot cloth cleanser gives your skin a glow, makes you feel like you've scrubbed off last night's grotty makeup and prepares your skin for the new day's batch. Try Eve Lom Morning Time Cleanser or Liz Earle Gentle
Face Exfoliator
.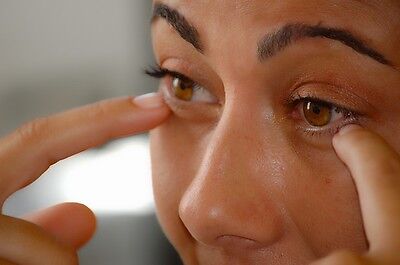 Moisturise and cover
So, with face glowing, it's time to add a lick of
self-tan
or wash-off bronzer, which will prolong your glow and even out blotchy patches quickly without having to put on a full 'mask' of foundation, powder and shader. If you prefer more coverage, use a
tinted moisturiser
,
BB
or CC cream. There are some expensive ones out there, but
Nivea
does a trusty tinted day cream.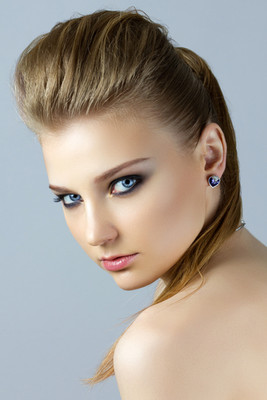 Hair up
Every girl with long hair will have an 'up do' to resort to that looks okay in a hurry. A scruffy but cute top knot works well in short time or, for a smoother finish, pull back your fringe or hair around your face and secure on top of your head with a couple of hairgrips, so it's slightly raised up rather than pulled back flat to your head. Then secure a high ponytail with a band and you're done. A quick spritz of
gloss spray
adds a bit of glam shine.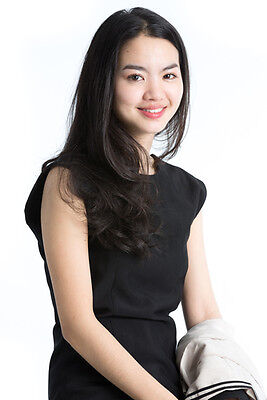 Go-together clothes
Make sure you have at least one outfit that you know just works, whatever the day at work will throw at you. A simple black dress, black tights and shoes – heels or pumps, whatever works for you – is fine for colder days. Chuck on that bright
red coat
or coloured scarf and grab your work bag. Sorted. More casual means a pair of
skinnies
, long boots and a fluffy jumper.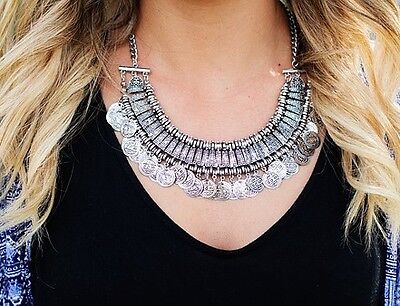 Statement necklace
Keep a couple of chunky and eye-catching necklaces with your makeup. Slinging one on with a safe, plain outfit means people will look at that rather than the rest of you! One silver and one gold covers most bases, but throw in a
vintage stunner
and your accessory worries are over.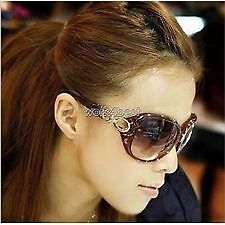 Sunnies
Keep a pair of
big sunnies
in your bag for your 10-minute days. Even if you don't actually wear them, they're great for pushing back less-than-perfect hair and looking glam perched on the top of your head to give an air of casual confidence, just like the stars.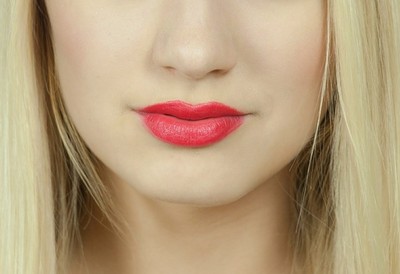 Lippy
The trend for bright
lipsticks
comes into its own here. Bright and glossy lips give the impression of their owner being well groomed and, again, will mean people will focus here instead of on the less-well-made-up areas of your face. You may think bright lippy isn't for you, but be brave and try it! Choose a tone that goes with your underlying skin tone (classed as pink or yellow) and vamp it up; we think you'll be pleasantly surprised.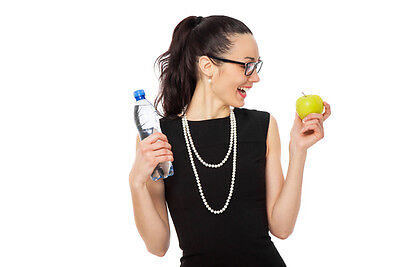 Vitamin boost
You won't have had much time to wake up on a 10-minute-fix day so keep a tube of fizzy
multivitamin tablets
handy. Pop one into a bottle of water and sup it up on the way into work or to your meeting. We're not advocating skipping breakfast here, just making sure you get your vitamin perk to keep your system in tip-top shape.