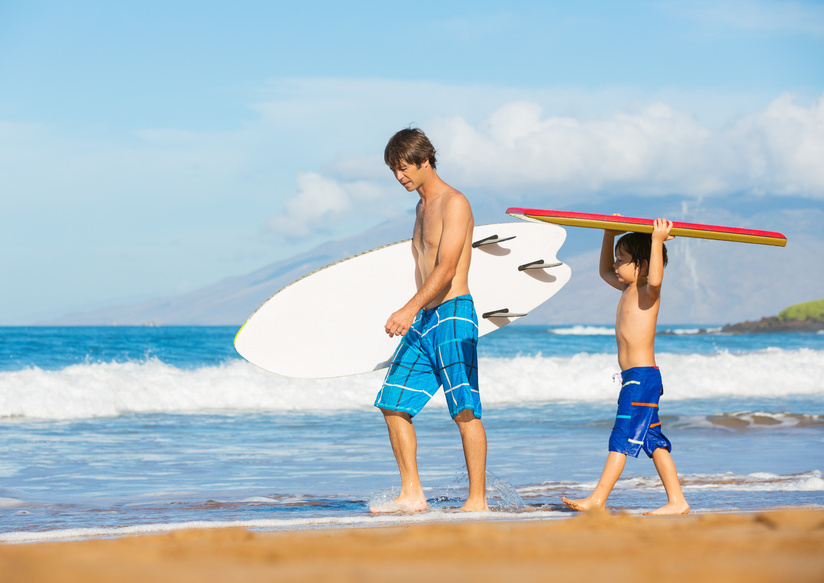 As the temperatures rise, people fly off on their holidays. A day spent by the ocean playing in the waves and sand makes memories that last a lifetime. Dressing kids for fun in the sun means choosing beachwear that provides comfort and coverage. Parents should consider the materials for kid's board shorts before choosing garments that are practical and stylish.
Materials for Kids' Board Shorts
Materials for children's swimwear react with water in unique ways. Polyester and nylon dry quickly, which allows parents to take their kids from the beach to the hotel without worrying about wet shorts. These materials are durable and long-lasting, resist stains, and withstand the rough and tumble of children playing in the water. However, these materials lack breathability, which creates a problem in hot weather. Cotton board shorts offer comfort and style, and the fabric is breathable, which helps to keep children cool. Although they take longer to dry than nylon, many children prefer the feel of cotton against the skin.
Lengths of Kids' Board Shorts

Board shorts come in a range of lengths. Long board shorts are the style that surfers wear. They reach the knee, so they offer good coverage and resist curling up when wet. Mid-length board shorts fit just above the knee and allow plenty of movement for active children. Short board shorts reach the mid-thigh.
Features of Kids' Board Shorts
Many designs of board shorts have side or back pockets for holding small items, such as shells found on a beach walk. Parents should look for fastenings that use snaps, velcro, or drawstrings, which make getting into and out of the board shorts easy. Mesh inner linings prevent uncomfortable chafing.
Designs of Kids' Board Shorts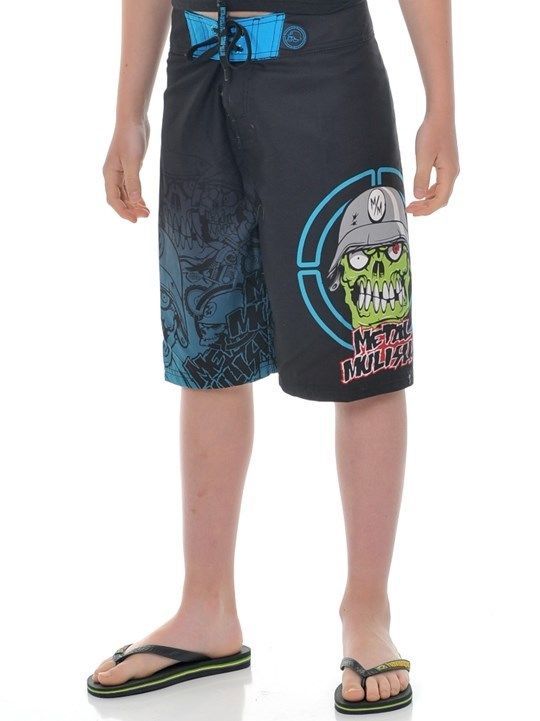 Parents should choose board shorts for boys and girls that feature much-loved children's characters, such as Lightning McQueen, Disney princesses, and Dora the Explorer. Fun animal prints, colourful graphics, and flowers are all available, so children can choose their favourite style. Billabong board shorts are available in long and short versions. They feature a wide range of patterns that include the bold colours of their Rasta collection and the white and red piping of their Donna board shorts for girls. O'Neill board shorts come in colourful geometric designs and floral patterns. Quicksilver offers kids board shorts in solid colours and Hawaiian prints.

For older children the need to keep in touch with the latest kids' fashion is high. Consider the latest trends and use all of the above to keep them looking stylish while feeling comfortable.