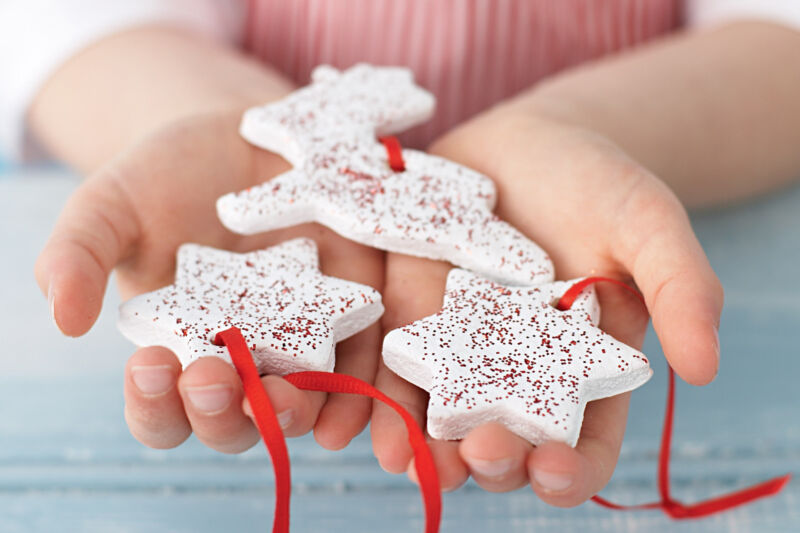 How to make salt dough
Ingriedents:
1 cup of salt
1 cup of plain flour
1 cup of water
Method:
Combine the flour and the salt together in a bowl.
Gradually pour in the water a little at a time while mixing until the mixture has playdoh consistancy.
Knead on a flat surface for a couple of minutes to make it soft and stretchy.
Roll the dough out until it is about 1/2cm to 1cm thick.
Using different shaped cookie cutters cut shapes out.
Using a straw or somthing similar cut out a little hole near the top of the shape for the ribbon to be threaded through later.
Place the shapes on a lined baking tray and cook in the oven at 100C / 202F for approx. 3 hours.
Leave to completley cool.
Decorate with paint, glue, glitter stickers or anything you or the kids think looks good. String with ribbon and your ready to hang.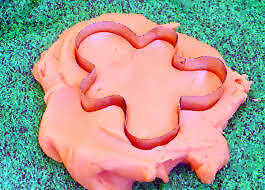 Notes:
You dont want to have the oven to high as it will creat aiir bubbles in the dough while cooking.
This activity is perfect for ages 2 and up and make lovely homemade gifts for loved ones for any time of the year not just for christmas. all you have to do is use different cutters.
I am a BzzAgent and was encouraged to share my knowledge happily