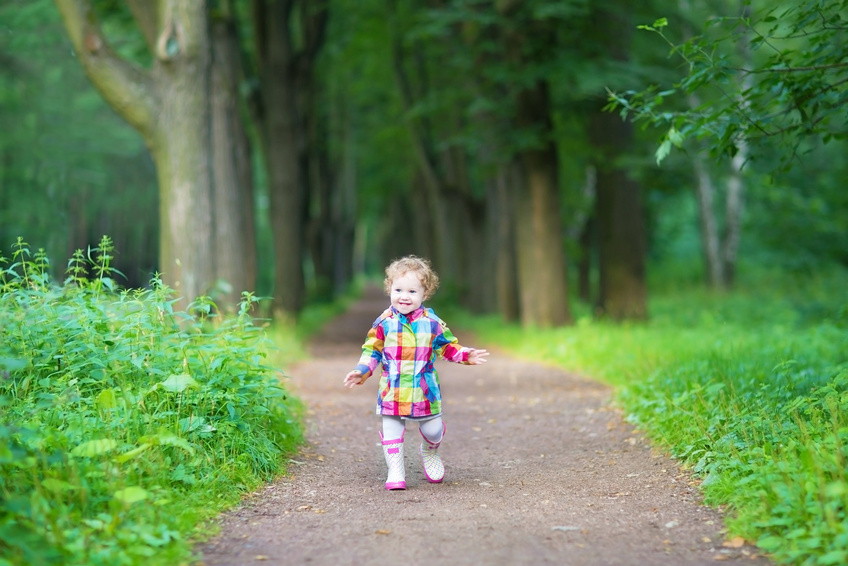 Emu began producing boots more than 20 years ago using Australian wool and sheepskin. Over time, the company expanded from simple tan designs to many different varieties of their iconic boot, including a line of children's footwear. When shopping for a pair of kid's emu boots, watch for the creative styles associated with the brand, and pay attention to the shoe's construction for appropriate sizing. Ultimately, considering how a kid might wear the footwear will greatly impact a buyer's final decision.
Children's Emu Boot Fashion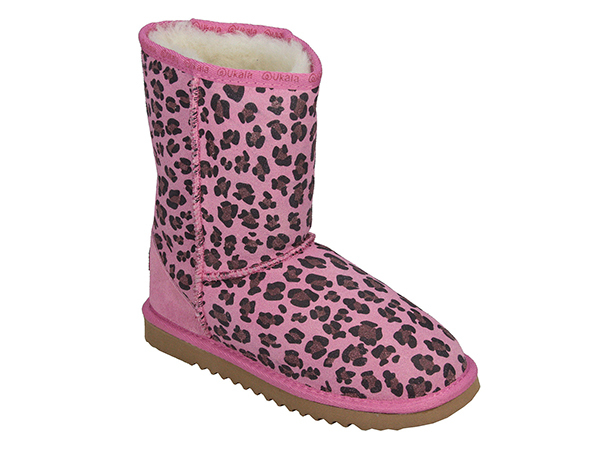 The Emu kid's boot collection includes shoes for babies as well as older children. In both lines, however, the company incorporates fantastical designs into the construction into some of their products. Many of the boots resemble animals, with fabric extensions for fins, ears and tails as well as big eyes on the top of the feet. The company calls these unique designs members of their Little collection. Other shoes, however, retain the simplicity reflected in the adult designs, with differences only in colour and upper height. The upper is the part of the shoe that extends up the leg and covers the ankle.
Emu Boot Size
Perhaps knowing the importance of buying a comfortable size for a child, Emu outlines a simple process for determining the right sized kid's boot. First, stand the barefooted little one on a piece of paper lying on a flat surface. Then, carefully draw a line at the back of the child's heel and in front of his or her big toe. Use a ruler to extend these points straight across the paper, and then measure the longest distance between the two lines. The chart below helps translate that measurement into shoe size.
| US Size | UK Size | Measurement (cms) |
| --- | --- | --- |
| 8 | 7 | 16 |
| 9 | 8 | 16.8 |
| 10 | 9 | 17.6 |
| 11 | 10 | 18.2 |
| 12 | 11 | 19 |
| 13 | 12 | 19.8 |
| 1 | 13 | 20.6 |
| 2 | 1 | 21.2 |
| 3 | 2 | 22 |
| 4 | 3 | 22.8 |
Expected Wear and Tear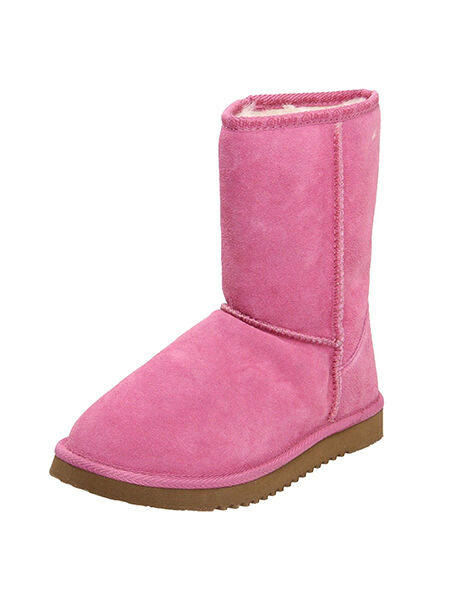 Fortunately, all of Emu's boots feature water-resistant sheepskin, protecting kids' feet as they romp around outdoors. However, some boots include more features meant for high activity that aid in a shoe's durability. Some characteristics to watch for include thicker soles. The company even produces a fully waterproof boot called the Brumby Lo, which also includes double stitching reinforcing the seams. The Bush Ranger Lo also features construction meant for the outdoors. Both of these come in dark colours too, which should help conceal stains. If not planning grand adventures outside, the basic and creature inspired Emu boots should suit normal activity.