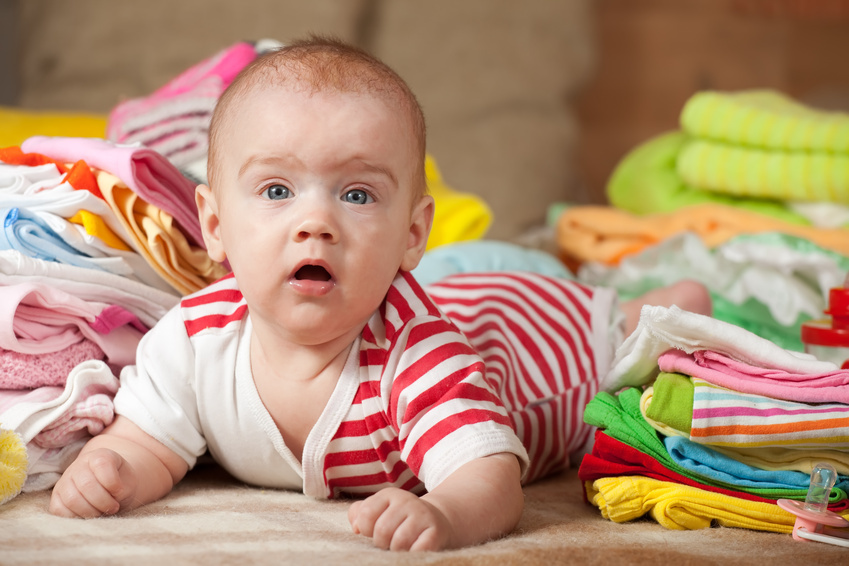 Instead of having to pair pyjama shirts and pants, parents can conveniently take care of both pieces of sleepwear when they shop for a kid's onesie. However, the one-piece sleepwear requires parents to consider body size differences, as well as conventional factors such as onesie size, materials, and safety, to find the right ones for their children.
Body Size Differences
Shopping for kid's two-piece pyjamas provides parents with more choice flexibility. Some kids may possess lower body sizes that are disproportionate to their upper bodies. For example, a child may have longer legs than his upper body size suggests. Body size differences require parents to have their kids try on boy's and girl's onesies to ensure a snug and comfortable fit for both the lower and upper body. Another body size factor to consider is the child's growth rate.
Onesie Size

Infant onesie size labelling begins with 0-3 or 0-6 months, which encompasses most infant sizes. Onesie sizes increase in uniform increments of three to six months, depending on the month range for infant onesie sizes. After 24 months, kid's onesie labels increase in years, such as a size 2T representing a toddler who is two years old. The year increases move to year five, when onesie labelling changes to child sizes from small to extra large. Parents should remember that they cannot always determine onesie sizes by month and year labelling, since some kids outgrow their clothing faster than other kids do.
Onesie Materials

Cotton is the most common material in kid's onesies. The natural fibre provides a soft, comfortable fit that rarely causes skin reactions. Cotton absorbs perspiration and expels it into the surrounding air, which further enhances comfort by cooling the skin. Yet, cotton can tear easily, especially with frequent uses. Cotton can also wrinkle, which may cause colours to fade or blend into each other. Cotton blended kid's onesies that includes a small amount of polyester provide comfort as well as long lasting durability. Fleece and flannel work well during the colder months of the year and many parents who live in four-season climates opt for seasonal kid's onesies.
Onesie Safety
Kid's onesies present parents with two safety hazards: flame retardant chemicals and choking hazards. Although the British government has banned some of the toxic chemicals, replacement chemicals, such as polybrominated diphenyl ethers (PBDE) may cause just as much harm as PCBs. Parents must balance the trade-off between protecting their children from flames and exposing them to harmful chemicals. Parents of infants and toddlers have to worry about choking hazards such as snaps and zippers. However, one of the safety advantages provided by kid's onesies is the lack of buttons.