Temporary tattoos give children a great way to enjoy wearing a unique pattern or image on their bodies for a few days or even weeks. Children's tattoos come in all sizes and kids can put them anywhere they want on their skin without causing any damage. Parents can decorate their children's fingers, toes, arms, and even faces with tattoos that wear off in a short period of time. Learn about the different temporary tattoos for children to make an informed buying decision.
Transfer Temporary Tattoos for Kids
There are several kinds of temporary tattoos. Transfer tattoos are the most common, and come as an image printed onto a transparent sheet of paper. To transfer the image from the paper to the skin, put the paper onto the skin with the image facing down. Press a damp cloth onto the back of the paper and hold it there for up to one minute. Remove the damp cloth and the image should stay on the skin and remain there for a few days or weeks, depending on the quality of the tattoo. Transfer tattoos are particularly great for children because they can get full-coloured images of anything from their favourite TV show character to a beloved sports team. Additionally, transfer tattoos are quick and easy for parents to apply.
Henna Temporary Tattoos for Kids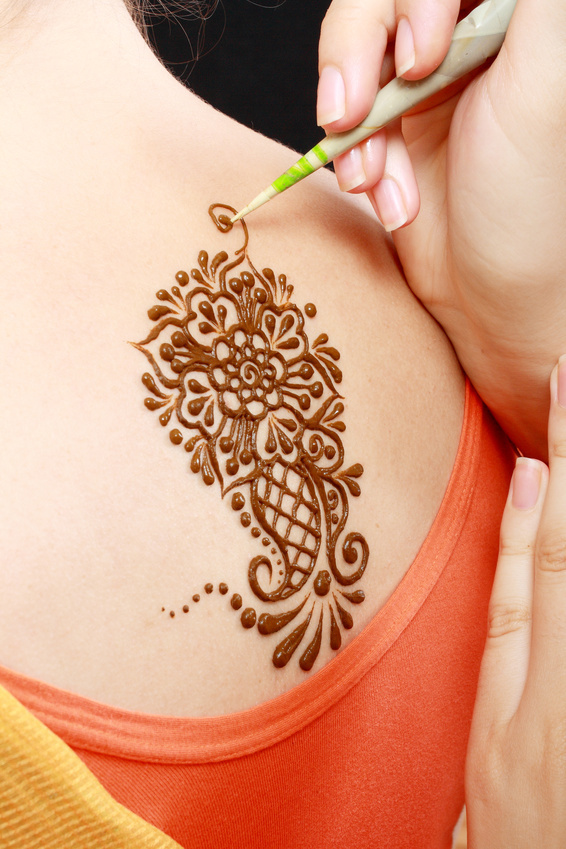 Henna tattoos are best for older children, especially girls. The artist applies a paste to the skin in any sort of pattern. The lines are thick and the applicator is usually just a simple tube. The paste then dries out and hardens in about half an hour. Once the paste has cured, the wearer can rub it off and the skin underneath should be a shade of brown. The dye lasts up to a week. Since anyone can apply henna, it can be a great activity for children who want to explore their creative side and design their own temporary tattoo.
Temporary Body Paint for Kids

Body paint is another kind of temporary tattoo for children. Kids use markers and pens to write or draw on skin and the ink remains there until children wash the paint off with soap and water. Practicing with body paint is a good way to prepare for a henna tattoo.
Kids' Temporary Tattoo Accessories
Some temporary tattoo kits come with fun accessories such as body glitter or body jewels. The glitter is usually in the form of a paste and you can wash it off with soap and water. Children can add glitter, gems, and even feathers to the tattoo. The accessories attach to the skin with temporary glue, which either falls off on its own or comes off with isopropyl alcohol.