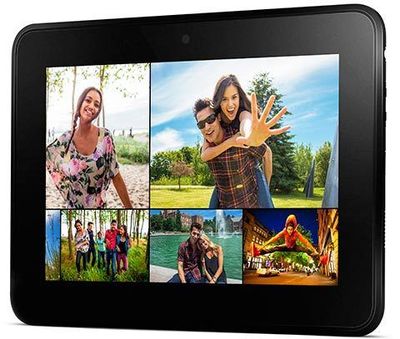 Kindle Fire HD 7", Dolby Audio, Dual-Band Wi-Fi, 16 GB, Black
Cheap Amazon Kindle Fire HD 7 inch Tablet with 16GB 2ndIf you are looking to purchase cheap Amazon Kindle Fire HD 7 inch Tablet with 16GB Memory (2nd Generation) Black that be proper with your budget. You are in a right place now. * Right Now*
In short, we will take a look at a product specifications & features that make it is one of a buying choice's for you and we will also look at some alternatives of Amazon Kindle Fire HD 7 inch Tablet with 16GB Memory (2nd Generation) Black.
Kindle Fire HD 7", Dolby Audio, Dual-Band Wi-Fi, 16 GB, Black
The Kindle Fire HD is either going to be a love it or hate it kind of relationship. Much of this comes down to the experience with the software that is customized such that it really is a device for consuming media from Amazon. This Amazon Kindle Fire HD 7 inch Tablet with 16GB Memory (2nd Generation) Is great for watching movies, reading books or listening to music which can all be stored in their cloud service. With its low price and a mode that is especially designed for kids, it is a very compelling choice with a nice range of updated features over the first generation. The problem is that the forced ads will annoy many and the UI still lags behind the newer Android tablets but for some, these will be very minor issues.
You should to know a product details, specifications & features before you buy because it will make you have a good deal larger knowing about the pros and cons of it. Also, you should try to looking for a related items because it will help you to decide upon order.Pros
Affordable
Excellent Media Platform
FreeTime Mode Makes It More Kid Friendly
Cons
Sluggish UI Compared to Android 4.1 Based Tablets
Removing Ads From Tablet Requires Additional Fee
Description
1.2 GHz TI OMAP 4460 (Cortex-A9) Dual Core Processor
1GB Memory
16GB Storage
7" WXGA (1280x800) IPS Multitouch Display
1.0 Megapixel Front Camera
PowerVR SGX540 Graphics
802.11a/b/n Wireless, Bluetooth
micro-USB, micro-HDMI, 3.5mm Audio
7.6" x 5.4" x .4" @ .87 lbs.
Android 4.0