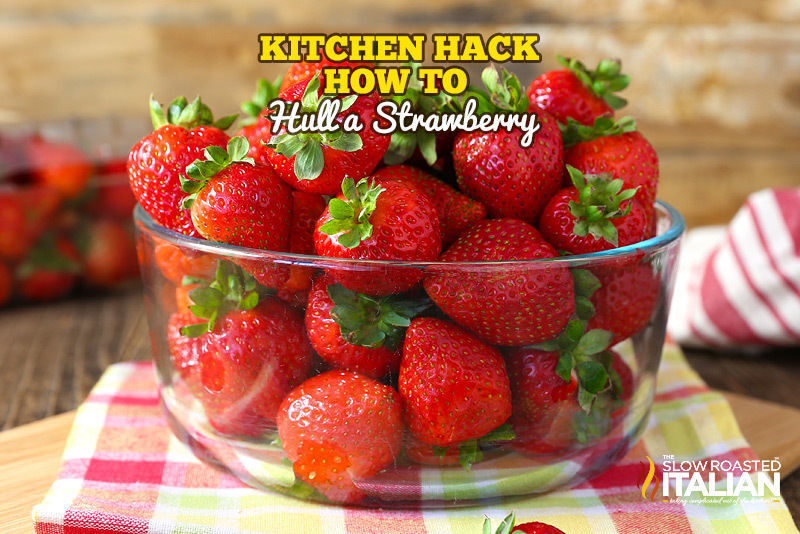 I have been trying to get my daughter more involved in the kitchen. Munchkin is a picky 6 year old and she doesn't like the way certain foods look or what it's called. For example, if I say a recipe has ground beef in it, she is bothered, so I call it 'hamburger'. That makes more sense to her. I have found when she is more involved in the process, she is more open to trying new food.
We start from the planning phase. I begin by asking my daughter what she would like to cook this week. We start with our favourites. She is on a Mexican rice skillet kick right now, so that is usually on the menu. (It is amazing and simple). Next, we decide what flavours we are in the mood for. If I have been craving Italian food or my husband really wants a Midwestern-style meat and potatoes meal, we plan dinner using those flavour profiles. Then, I ask her what vegetables we should try. I add in the meat choices for each meal and then we go shopping.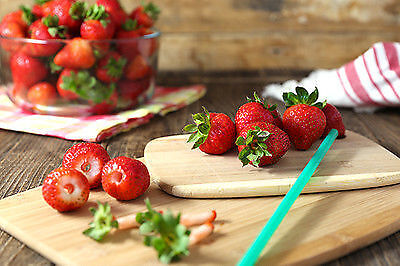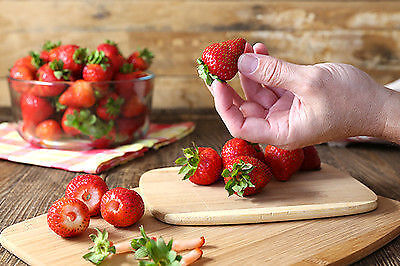 She loves to pick out the groceries and put them in the trolley. It takes some work on my part, of course; I have to teach her how to pick the best of each item, whether that is picking produce or checking dates on packages.
But, I am seeing her become more invested in the food we eat and that is an incredible journey for both of us.
On the day we prepare the food, I have her in the kitchen with me and have her help with the prep work. I have found little tricks to make it easier and safer for her to help; like this hulling strawberries hack.
I 'm very excited to share our kitchen hack for hulling strawberries. It is so simple and you probably have the one tool that you need for this shortcut already in your kitchen.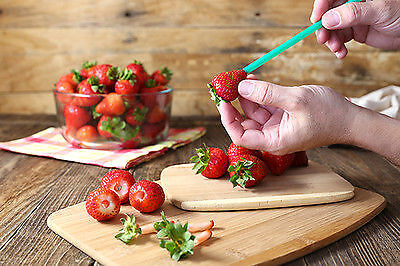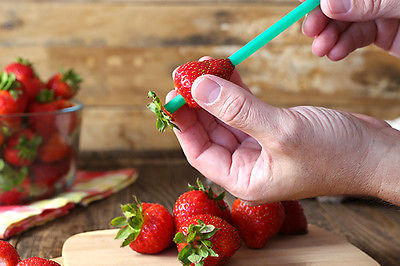 What you will need: Strawberries and a firm straw (I love to use a
plastic straw
from one of my travel tumblers or a stainless straw that I keep for
smoothies
and milkshakes) but any firm straw will do (fast food restaurant grade is excellent).
Wash your berries as normal. I place them in a
bowl
and add water and a splash of
vinegar
. Then I quickly rinse again with clean water.
Simply hold a strawberry between your fingertips and hold the straw against the bottom of the strawberry. Line up the straw, so when you press the straw through the strawberry, it will go through the pith (the flavourless centre) and come out the stem where the green is removing the entire cap of the strawberry and taking some of the pith with it.
Repeat until all of the strawberries are hulled.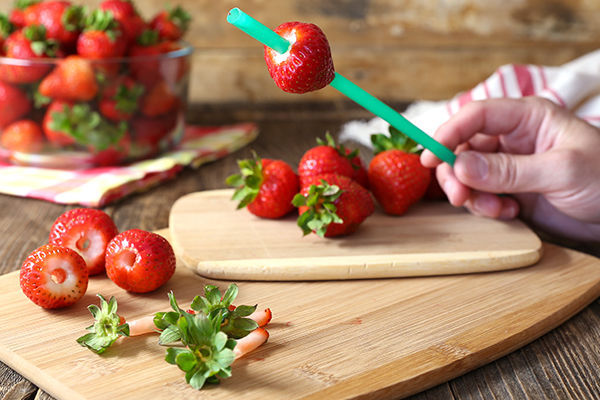 I hope that this time saving kitchen tip is as useful for you, as it was for me.
With love from our Simple Kitchen to yours!