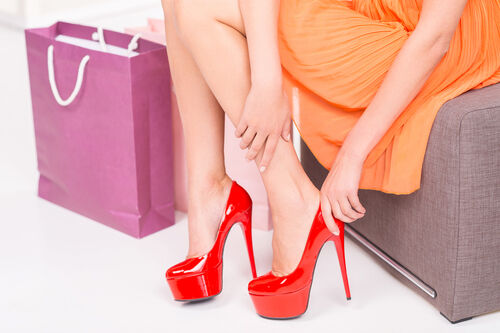 Every girl should all own at least one pair of high heels, and they really shouldn't be reserved for weddings and funerals. They extend our legs, make us look and feel glamorous and transform an outfit. Comfort should also be a factor so take a look at our top 10 to see which heel will have you strutting down the street like a catwalk goddess.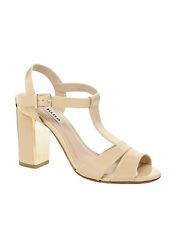 10. Block heel
Block heels are great if you feel you need more stability, but the compromise is the fact that your foot can look and feel heavier. It's a great winter high heel, especially if you have a distance to walk to work. It is popular on sandals this year but also suits winter boots well.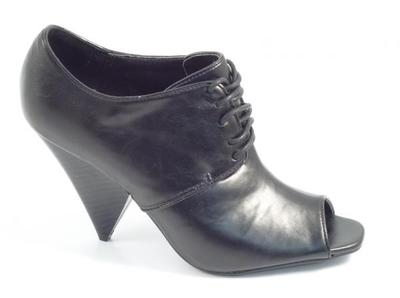 9. Cone heel
The cone heel is as it sounds... a cone shape, wider at the top, reducing at the bottom. They are generally a mid-height heel, but do work across a range of heel heights. They were common in the 1950s and definitely give you a sturdier feel than a thin stiletto heel. They work well with vintage tea dresses with lots of net.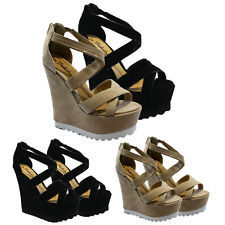 8. Wedges
Wedges are a lovely heel and are very popular in the summer. They often have a cork heel that starts from the back of the heel and continues to the middle or front of the foot. They are often confused with platforms, but wedges are so much easier to walk in. They look pretty with dresses and super-cute with shorts.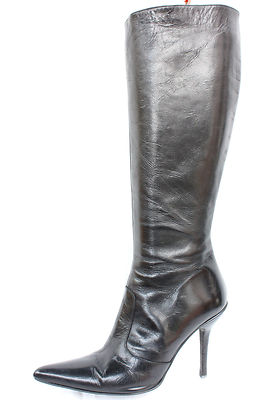 7. Boots
Whether you wear sexy high-leg boots or smaller ankle boots, a boot with a heel gives a bit of attitude. High-heeled ankle boots are popular with short skirts and shorts, but skinny jeans and a long jumper teamed with some knee-high, high-heeled boots gives a unintentional 'Oh, I've just thrown this on' sex-kitten look.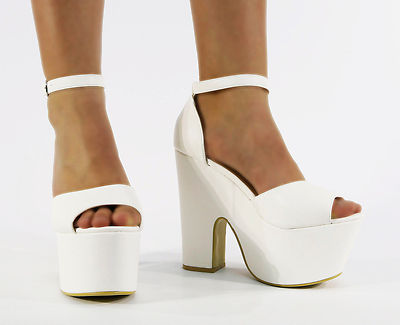 6. Platforms
A platform shoe is reserved for the very brave and the well-practised totterer! This style offers an excellent way to wear a higher heel while feeling like you are wearing a smaller one. It's a definite skill to walk in these heels so if you do decide to give it a go, spend some time walking in them to avoid 'Doing a Naomi)!' A good heel if you want to increase your height, but not so great if you are already quite tall. Until recently the platform was restricted to just sandals, or pumps, these days though, all sorts of shoes can have a platform, even canvas boots and trainers.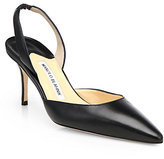 5. Slingbacks
Everyone loves a slingback! They can be slipped on and off easily, they look sassy and they work with countless outfits. A mid/high height heel suits a pointed slingback. They lengthen the look of your foot and the height elongates your leg length. All in all, it's a very feminine shoe which can be worn with a work outfit, but is just as suited to a night on the town or special occasion.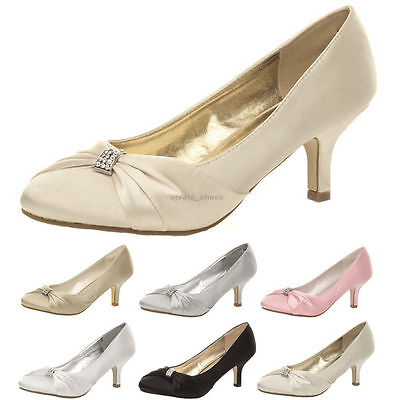 4. Kitten heel
The adorable kitten heel is timeless, cute and manageable for all. It's a friendly mid-height heel that doesn't intimidate like some of the towering high heels. It's perfect if your partner is concerned about you looking taller than him, but you still want a heel. They can be worn with pretty much anything, and manage to span all generations and fashions.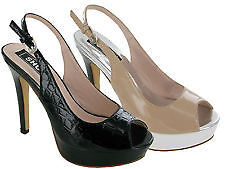 3. Peep toe
Oh, the lovely peep toe! This is a sexy, feminine shoe (provided you have manicured your toe nails!). The heel height varies, but you need to make sure they are mid-height or higher to give the full-on glamour look. Having the peep toe, these shoes were once restricted to the warmer months as tights peeking out the bottom was not a good look. However, it is now possible to extend their season with the advent of toeless tights/stockings.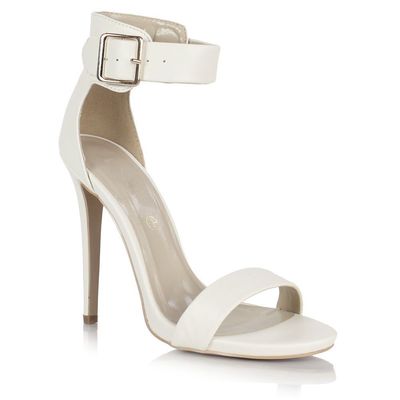 2. Sandals
There is nothing more elegant than a sophisticated sandal heel, particularly the 'barely there' sandal, which showcases your foot and lengthens your leg. These are usually on a delicate stiletto; however, the heel of a sandal varies depending on the look you are going for. Wear them with a dress for a special occasion like a wedding or add to some skinny jeans to give you some latin heat.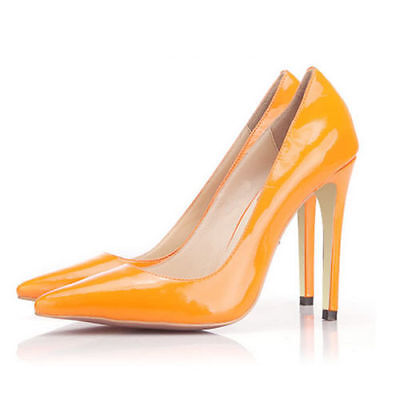 1. Stiletto
The highest of the heels, the stiletto has managed to stay an icon of fashion pretty much since its creation. They are reinvented every season, with rhinestones or spikes, clear or contrasting heels, but you can't beat a classic leather stiletto for class. These can look elegant with a special occasion dress, cool for a night out, or just damn sexy with a pair of cropped trousers. Some heels measure a mighty 8 inches – not for everyone, but if you can carry it off then work it, baby!