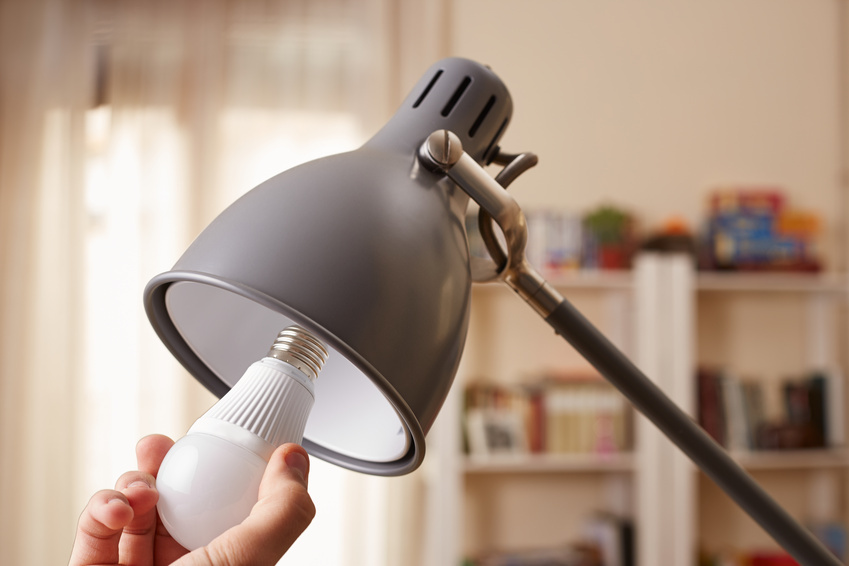 An LED lamp comes fitted with an efficient, cost-effective LED bulb. You can find a variety of LED floor lamps on eBay. To make an informed buying decision, understand floor lamp components, know the types of floor lamps available, and learn what to look for in an LED bulb.
Understanding LED Floor Lamp Components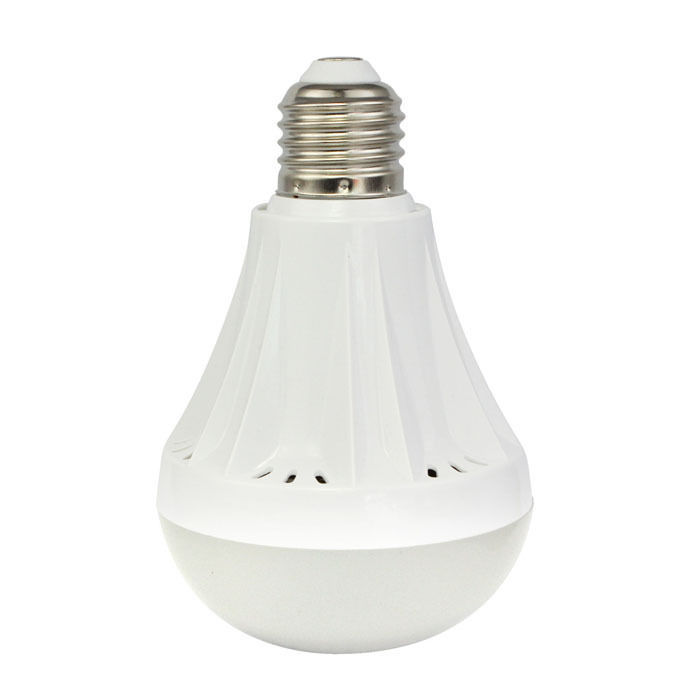 An LED floor lamp has three basic components, namely a base, neck, and shade. Their design affects the practicality and usefulness of the lamp. The base keeps the lamp steady, so the wider and heavier the base, the more stable the lamp. This is an important factor if you share a house with young children or boisterous pets. The neck is a plastic or metal tube that connects the wiring to the LED bulb. Choose a lamp with a straight neck to light a corner or to create an uplight effect, or a lamp with a curved neck for a reading or hobby area that needs direct light. The shade is decorative, but also reflects and filters the light from the bulb. Metal and white-lined shades improve reflection and are best suited to directional lights. Choose a fabric or translucent shade for softer, diffuse lighting.
Types of LED Floor Lamps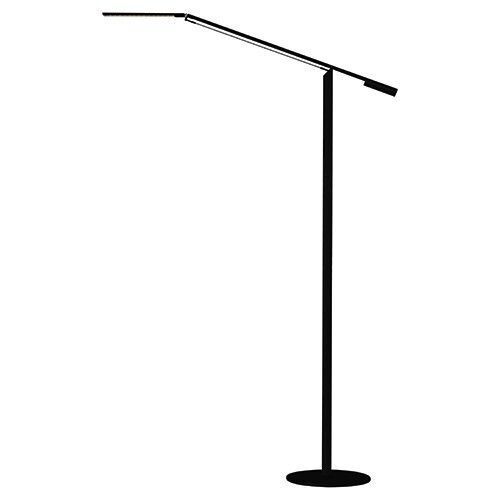 LED floor lamps come in a range of styles and designs that influence the type of light the lamp produces. Also, some LED floor lamps have additional features that increase their versatility. A console floor lamp is the conventional model with a round or geometric base and straight neck. The shade directs the light from the single bulb downwards. Look for an adjustable neck to increase versatility. An LED torchère floor lamp looks similar, but the shade directs the light upwards. LED floor lamps with multiple light sources have adjustable arms on the neck that allow you to direct light in several directions. An arcing LED floor lamp is a type of console lamp with a curved neck. It casts light downwards and away from the base. If you intend to use the floor lamp in a hobby area or you need extra storage space, consider a floor lamp with integrated shelves.
How to Choose an LED Bulb for a Floor Lamp
LED lights are energy efficient and last for years. They emit a different type of light than traditional incandescent bulbs or energy savers do. LED bulbs produce a cooler bluish light, so choose a shade that adds warmth and creates the lighting effect you require. Although these lights have been available in lower wattages and lumen levels than other types of bulbs, advances in technology mean that bright LED light bulbs have become more common. Ensure that the LED floor lamp you choose contains a bulb that is bright enough to suit your needs. Alternatively, buy a replacement LED bulb if you require bright lighting.