Are you looking for that perfect perfume to wear with your outfit?
eBay is a great place to find that perfect perfume just for you!
We have a beautiful smelling perfume called "
Channel of Love
" by sixthscents.
Below is an image of the actual bottle of perfume. You can see how big the bottle is. It is exactly 50 ml Eau De Toilette.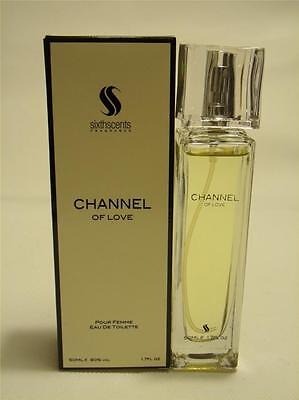 When you go to work or out to a party, have you ever forgot your perfume and felt so horrible about not wearing any?
We all have done that at some point. How many times do you wish you could have a new perfume to wear for every day of week?
Smelling good every single day would be a dream for so many, well it can become your reality!
Be sure to check out our eBay Store for this wonderful smelling perfume and more
fragrances
!
You will be so glad that you did!
selling brand name women's dresses, coats, jackets, jeans, shirts, shoes, and so much more!