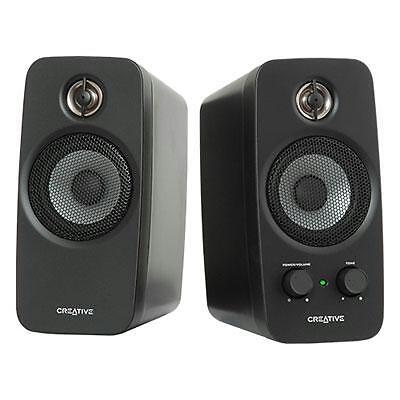 More and more people are using their desktops and laptops as their main entertainment source. Many have chosen to use platforms that are supported by their personal computers (PC) for listening to music and watching television shows, music videos, or even movies. Simply turning on the computer and popping a DVD in can let you watch a movie. However, adding one or more of the several accessories for laptops and desktops can turn the computer into a home theater system and enhance the experience. Everything, from additional monitors to television set connectivity and even Wi-Fi based sharing of files across computer platforms, can be used to easily transform the computer into a great home entertainment system.
The first thing to do is to ensure that the computer can run the necessary software that comes with the accessories; this includes the software for the video player to be used. The operating system and processor need to meet the minimum system requirements so that the accessories can perform properly, if at all. An understanding of the accessories available as well as utilising a website like eBay can come in handy as one sets out to enhance the film-watching experience.
Film-Watching Software
A computer owner can buy all the add-on accessories for film-watching available, but if the operating system or video software on the computer is not up to par, then the results can be less than adequate. If using Windows-based operating systems, the three newer versions of the operating system, namely, Windows Vista, Windows 7, and Windows 8, can all run a majority of the accessories and video software. If using Mac-based operating systems, then OS 9 and OS X are compatible with many of the accessories and program software. These operating systems come with basic video software and the ability to watch streaming video and DVDs as well. For enhanced viewing, additional software can be added.
DVD Software
There are different types of DVD software available in the market, so it can be hard to pick out the one that best suits one's personal desires and still meets the budget, as software can be expensive. According to a direct comparison of all available brands of DVD software, as conducted by Top Ten Reviews, PowerDVD is the among the more recommended DVD player software. The comparison looked at available features, ease of use, video and audio quality, and finally help and support to reach the determination. The other highly rated software include WinDVD, BlazeDVD, Zoom Player, and CinePlayer. TotalMedia Theatre, DVD X Player, RioDVD Region Free Player, DirectDVD, and SuperDVD Player are also worth considering.
The leading brands of software are good representations of what a movie viewer should be looking for when choosing the program that can drive the entertainment media.
| | | | | | |
| --- | --- | --- | --- | --- | --- |
| Feature/Support | PowerDVD | WinDVD | BlazeDVD | Zoom Player | CinePlayer |
| Auto-Resume Playback | Yes | Yes | Yes | Yes | Yes |
| Image Capture | Yes | Yes | Yes | Yes | Yes |
| Subtitle Display | Yes | Yes | Yes | Yes | Yes |
| Closed Caption | Yes | Yes | Yes | Yes | Yes |
| Digital Zoom | Yes | Yes | Yes | Yes | No |
| Region Changing | Yes | Yes | No | Yes | No |
| Karaoke | Yes | Yes | No | No | No |
| HD Playback | Yes | Yes | Yes | Yes | No |
| Dolby Digital 5.1 | Yes | Yes | Yes | Yes | Yes |
| MP3 Support | Yes | Yes | Yes | Yes | No |
This is only a partial list of the features and support systems that were included in the comparison. The choice of software ultimately rests on the preferences of the buyer.
Hardware for Streaming Live Video and Movies
Sometimes, the problem with a computer's ability to smoothly playback video and movie files or streaming is because the Internet connection it depends on is not strong enough, or the modem or wireless router is out of date. As Internet speeds become faster, modems need to be updated to meet the new minimums. If routers are used to distribute Wi-Fi signals for home networks, they also need to be updated to meet the system requirements. It is advisable to check with one's Internet service provider (ISP) to determine if the connection and hardware are good enough for the system; if they are not, then one should consider an upgrade. This can improve all aspects of film-watching by enhancing the video and audio quality of the streaming signal.
Using a Second Monitor
Many central processing units (CPUs) have a second connection for an additional monitor and, in fact, majority of operating systems have the ability to use multiple monitors. One should check the computer's control panel or systems settings folder to see if the computer has this feature. Some may also allow additional monitors to be attached via USB or FireWire cables. The better choices for an additional monitor for entertainment and gaming purposes may be a 68.58 cm LED or LCD monitor..
There are several very good monitors available on the market from brands such as, Acer, Apple, Samsung, and Lenovo, among many others. Some of these brands come with built-in surround sound speakers and are fully customisable. This is especially useful with a laptop; by using a second larger monitor, the film-watching can be much enhanced. If using with a laptop, the additional monitor can be stored away until needed, should space be a concern.
Speakers and Sound Bars
Should you decide not to use a second monitor, or if the monitor you have chosen does not have the desired sound capabilities, then adding on a set of speakers, a surround sound system, or soundbar could just give the audio output you need.
Speakers
Speakers can be as simple as left and right speakers, with volume control, that plug into the headphone jack of the computer, or they can even be seven- and eight-piece surround sound set-ups. If deciding on one of the larger surround sound systems, it is important to note that an additional power amplifier is needed to push the sound.
Sound Bar
Sound bars have become more popular in connection to LED and LCD televisions. However, the same sound quality and space-saving benefits that make them great for televisions also make them a good fit for watching films using computer media. Sound bars are one-piece devices that not only accommodate the computer, but that also offer connectivity for MP3 players, video cameras, and other devices.
Connecting to the TV with an HDMI Cable
A majority of the desktop computers, laptops, and netbooks come standard with a High Definition Multimedia Interface (HDMI) connection. By using an HDMI cable, the computer can be connected to a High Definition (HD) television, transmitting HD sound and images. Ensure that the television is HD-compatible before purchasing an HDMI cable, as these cables can be expensive, depending on the length of cable needed.
Take Quality Film-Watching with You
Just because you are travelling does not mean that you have to suffer a big loss in enhanced film-watching. A good laptop, with solid DVD player software installed, needs only a good set of headphones to deliver excellent entertainment quality. There are literally hundreds of styles and brands of quality headphones available on the market. Whether one prefers earbuds or full headphones, there is a set that fits the needs just right, including many models of wireless headphones to detangle one's film-watching experience.
Buying Laptop and Desktop Accessories to Enhance your Film-Watching Experience on eBay
When the time comes, and you begin shopping for laptop and desktop accessories to enhance your film-watching, eBay may be the first and only place that you need to look. Locating the accessories that you want is only a keyword search away. Begin by entering a relevant search term in the search bar at the top of an eBay page. For example if you are looking for an Acer 24-inch LED monitor, then enter this specific term in the search bar. After the page opens, you may choose to narrow the results by selecting one or more of the filter options available. Be sure to click on the item you are interested in and read all the available information on the item and the seller. Pay close attention to shipping charges and methods of payment accepted by the seller.
It is fairly common for sellers to have multiple items that are related. Therefore, if you are buying multiple items for computer-based home entertainment, it is a good idea to bundle everything in one purchase. Bundling all the items from one seller can save you the extra shipping charges incurred if you were to buy them separately from different sellers.
Conclusion
For many people, their laptop and desktop computers are becoming a major part of their home entertainment systems. One can watch television shows, movies, and sports from one's computer, which is also used for gaming and social media applications. For individuals who do use their computers for film-watching, there are many accessories available for desktops and laptops to make this a much more enjoyable experience. Adding a second monitor or patching into an HD television with an HDMI cable allows the viewer to go large-screen, even with a laptop or netbook. Sound is enhanced by adding on a surround system, sound bar, or high-quality speakers.
Regardless of which accessories you choose, ensure that the processor, operating system, and the audio and video software installed are of good quality so that enhanced film-watching can be literally at your fingertips. It is also a good idea to ensure that the Internet connection and the modems or routers used are of high quality to produce the desired results. No matter what one needs, eBay can assist with fulfilling the requirements, thanks to its vast network of sellers and product lines.