The Italian brand, Lelli Kelly produces beautiful and fun products for little girls. When buying Lelli Kelly Kids Shoes, it is understandable if you feel overwhelmed in choosing the right footwear for your child. After all, with so many cute shoes and boots from this brand, you might want to get a few pairs. Besides choosing the shoes based on looks, make sure they fit your daughter well and are suit their purpose.
School and Dress Shoes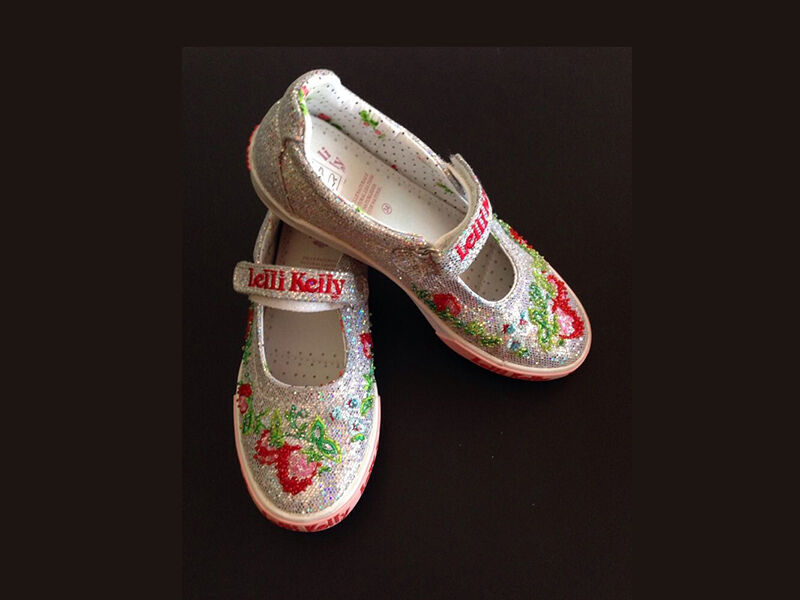 School shoes used to be monotonous footwear with their black design. With Lelli Kelly School Shoes, your little princess can wear her favourite footwear even in school. These shoes come in black, but vary in their designs, with some having bows and shiny studs as ornaments. For dressy events, purchase Lelli Kelly Party or Ballerina Shoes. While most of these shoes are flats, there are also heeled ones for to help your daughter look like a little lady. Choose from a variety of colours from the all-favourite pink to silver.
Boots
For rainy days or as a bold fashion statement, your kid can wear Lelli Kelly Boots which include ankle-length and mid-calf boots. Colours such as pink, red, and purple are available but even the black boots are attractive since they have buckles and glittering studs arranged in various shapes. Some features are cushioned soles, leather footbed, and of course, the presence of the Lelli Kelly logo.
Casual Shoes and Trainers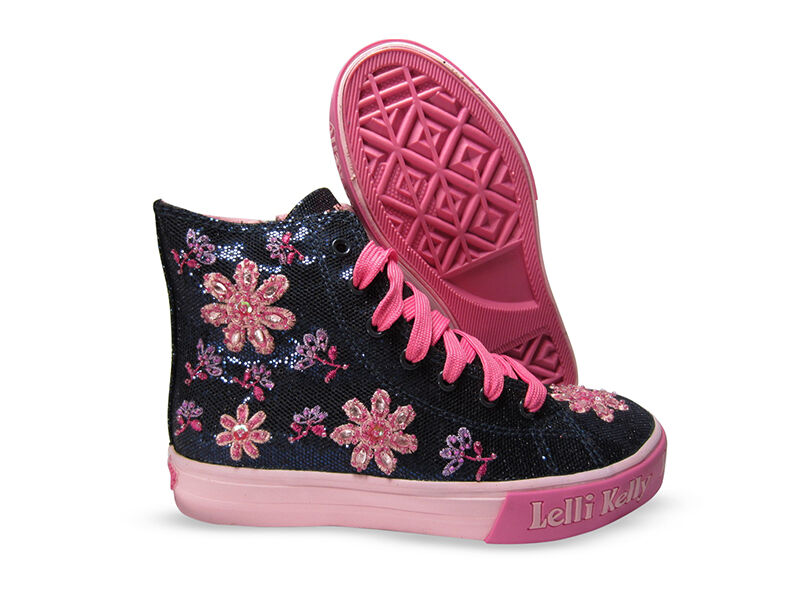 Every girl needs a good pair of casual shoes or two for play dates or the weekly family outing. Fortunately, Lelli Kelly has a few lines of casual shoes including their Canvas Shoes, California Bling, Baseball Boots, and High Tops. Their canvas shoes are designed for toddlers and young girls, so they have velcro straps for easy wearing. The California Bling range features stylish, comfortable trainers with bright, attractive design and lots of shiny bling. The Baseball Boots and High Tops are suitable for young girls up to teenage years and also feature bright designs that all girls love. Aimed at older kids, these footwear have many floral and butterfly patterns.
Sandals
Besides covered girls' shoes, Lelli Kelly produces sandals for those casual trips to the supermarket and for wear during the warm months. These open-toe footwear have secure straps to make sure they cling to your child's feet so you do not need to worry about them falling off. Other than ribbons, glitter, and floral patterns, the Lelli Kelly Zoo Sandals have cute animal motifs such as giraffes and zebras, suitable for the animal lover in your little one. For comfort, style, and fun, you can never go wrong with items from Lelli Kelly kids shoes. Get them for your daughter and brighten her day every time she puts them on.