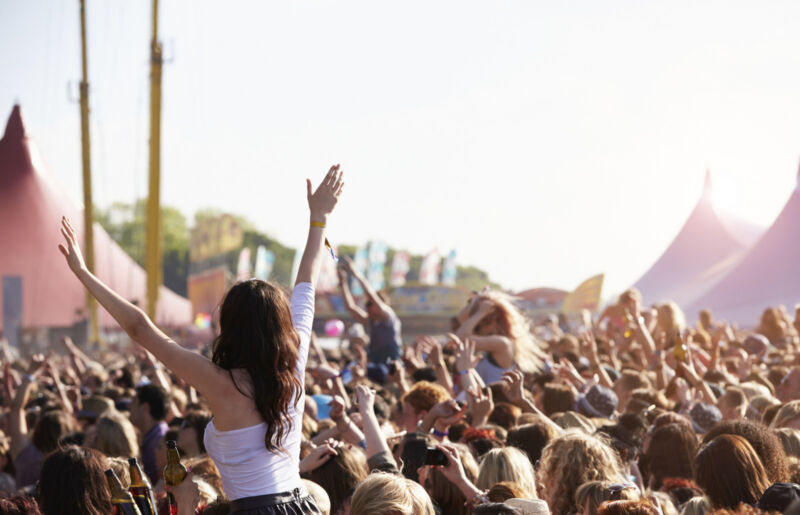 Glastonbury is just around the corner, kicking off a summer of music festivals throughout the UK and Europe. If you're lucky enough to have bagged tickets to one of them, here's our list of life hacks to make your festival experience go smoothly.
Give your hair a lift with some baby powder
A few days without washing your hair can leave it looking greasy and smelling. But there's no need for dry shampoo sprays, simply tip some
baby powder
onto your comb or brush and run through your hair, right to the roots. Your hair will get an instant lift and it'll smell amazing too. Blondes are fine to use baby powder on its own, but brunettes and redheads might want to add some cocoa or cinnamon to the mix.
Fly a tent flag
Finding your pitch among a sea of other, similar tents can be almost impossible, so do something to make your spot stand out. Flying a
flag
outside the door or tying a balloon to the top of the tent will help you see it from afar.
Get organised with Ziploc bags
Festivals are as much about fashion as they are about music, but finding all the components of your carefully planned ensembles in a cramped, crowded tent can be a nightmare. One way to avoid this is to organise all your 'looks' into separate
Ziploc bags
within your rucksack or suitcase so all you have to do each morning is pull out a ready assembled outfit.
Freeze water bottles before you leave
Before you set off, freeze a number of water bottles and pack them with any food you are taking to help it keep cool on the journey. As an added bonus, you'll be able to have a nice refreshing drink as they melt.


Duct tape for tent emergencies
However well you check your tent before you leave, there always a chance you've missed a small tear, or that a hole develops while you're at the festival.
Duct tape
is great for temporarily patching up any rips and ensuring your tent stays watertight for the duration. You can even get
patterned duct tape
if you don't want to cover your tent in black tape.
Freshen up with shower wipes
Can't cope with the long queues for the festival showers? Freshen up with some shower wipes.
Nathan Power Shower wet wipes
are larger than a normal wipe and can be used all over the body, leaving you feeling fresh and clean.
Tin foil trays for BBQing
Do away with washing up by doing all your cooking in
disposable tin foil trays
which you can also eat straight out of. You can use the trays to cook things like beans and eggs over a BBQ, so there's no need to take a gas stove.
Bring some bottle caps
Bring a stash of normal-sized
bottle lids
from water bottles etc. When you buy soft drinks at food stalls, they may remove the top before they hand it over, this way you can save some of your drink for later and carry it around with ease.
Protect your ears
If you're going to enjoy the full festival, you'll need to get a few hours kip at some point, but you probably won't choose to bed down at the same time as the people in tents around you. Pop in a pair of
earplugs
and you'll be able to snooze in peace and get ready for another day of partying.