Where to begin when buying the perfect Gift!
To many this is the age old question,
"What do you buy the person who has everything"?

Nobody wants to be the one at Christmas who buys questionable Socks or an itchy Pullover, just because they do not know what to buy as a Gift!

Below Lil Eddiehas written up ten tips that will make you look rather smug at Gift giving time when all other rotten used and unwanted Gifts are hidden in a draw, or at the back of a Wardrobe or even worse sold at a traditional English Bootfair! (Garage Sales for any of our American cousins reading this!)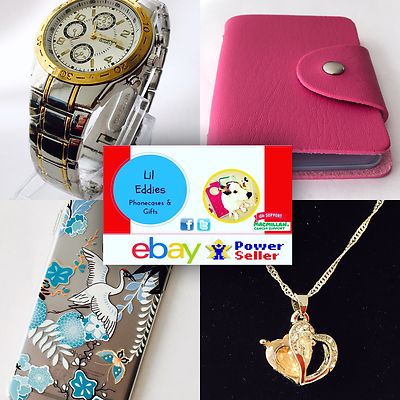 Lil Eddies Top ten tips for a successful Gift!
Take the time to feel around, gather knowledge on the one thing that the person may be wishing for .... Your ears and eyes are there for a reason, use them!
Make a Wish list.... Most Online stores have one of these including my old pal "Ebay" .... so from September you can efficiently organise what catches your eye and what you plan on buying as a Gift.
Do not be afraid to pull your financial resources by joining forces with others to buy that one "Marquee" present.
Think outside the box .... Is the Gift recipient being treated to a brand new Phone? If so then the answer could be an accessory such as a Phonecover.
Do not be afraid to get started early and become the Squirrel with their nuts stored, whilst many others will be clothes lining fellow Shoppers for the last Gift instore on Black Friday!
Be sure that the recipient does not already have that Gift! Nobody wants the awkward and frustrating feeling as they see their apparently Golden Gift is either already on display or being unwrapped and theirs is next in line to be presented to the Gift recipient.
Buy something unique!.... Buy a Gift that is so obscure that the person is blown away by your sheer hard work and endeavour when putting effort into buying the perfect Gift. To hear "Wow, i didn't think one of these existed" or "Wow, i thought these were sold out!"... this is something we all want to hear on a Birthday or Christmas day, because then you know you are in line for present giver of the year!
Great Gifts do not have to melt the credit card! You can buy some very special Gifts that are just as likely to be memorable, whether you are limited for cash or not. As an example everyone loves a nice shiny Watch or item of Jewellery that will not break the bank, but will still make you look like you won the lottery but kept it quiet!
Shop around!... The deals are out there, do not stop at the first online or Highstreet store just to get the job done. Trust me, you will find somewhere that does that same gift without the ridiculous Bank shuddering price tag. You don't want to be left kicking yourself, and unless you do Yoga regularly that could be a painful Act to perform.
And Finally..... Factor in the delivery time for your Gift to arrive on the doorstep. With Christmas in mind you may not want to be left waiting for that last minute order to arrive, consider a possible delivery back log at the Post office. And for those ordering the unique item from Overseas you need to be prepared for at least a three week wait at the quietest times of the year, so be prepared to Shop early.
Come in and browse Lil Eddies Phoneeases and Gifts for a wide array of unique and special items, we offer fast delivery with fantastic Customer service!