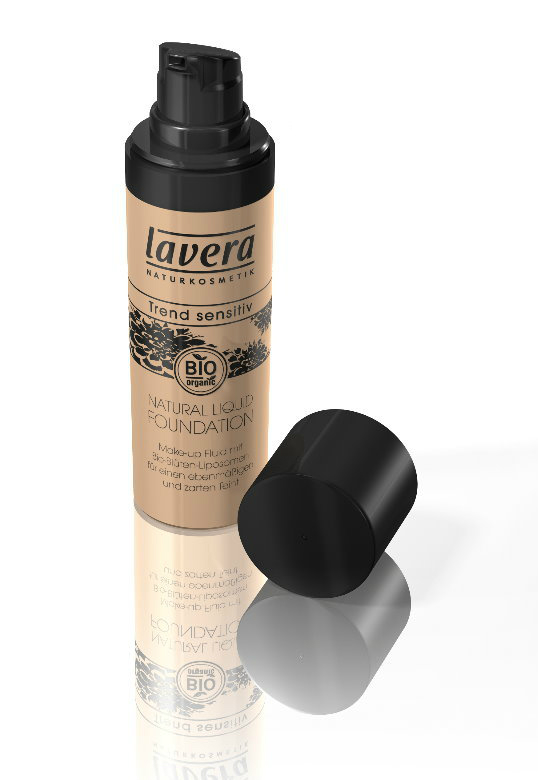 Before putting on make-up, foundation acts as the perfect canvas for eye shadow, blush, mascara, and lipstick. Priming the face with foundation creates a flawless look which can even out a woman's skin, cover blemishes, and make skin look perfect. Liquid foundation is the most common type of foundation and has been perfected over the years, so it is no longer the heavy, thick foundation that it used to be. Foundation formulas are light, easily blendable, and come in an array of colours to match every woman's skin tone.
Liquid foundation is easy to apply, and women do not have to be make-up artists to put this type of foundation on and make it look smooth, natural, and beautiful. Purchasing liquid foundation is sometimes confusing, because with technology, there are many different formulas of foundation available in varying amounts of coverage and different types of finishes. Shoppers should select the right foundation by taking into account the budget for foundation, since professional make-up is likely more costly than drugstore brands. Buyers should also look into the type of finish desired and the coverage which is needed.
Liquid Foundation Finishes and Types
The main difference between the various types of foundations is how much coverage each type provides, and what finish the consumers are left with once the foundation is applied. While some foundations provide heavier coverage and a more matte look, some are lighter and sheerer and provide only a hint of coverage. Most women want oil-free foundation, as this prevents breakouts and is healthier for problem skin or sensitive skin.
Tinted Moisturiser
The lightest type of liquid foundation there is also serves a dual purpose. Tinted moisturiser is a facial moisturiser combined with a very small amount of foundation to provide a sheer amount of coverage. Tinted moisturisers are a good option for daytime wear, and some of them even provide the wearers with an SPF sunscreen for added skin protection.
BB creams, which stand for "Beauty Balm", are a type of liquid foundation which are tinted moisturisers. Their light, non-greasy formula coupled with coverage makes these creams a popular type of liquid foundation and a replacement for liquid foundation for most women. Maybelline and Body Shop make popular BB creams, and for a tinted moisturiser, a good option is Stila or Clinique.
Sheer Finish
For women who do not want the heavier coverage of a full foundation, a sheer finish, also called invisible finish, is the perfect compromise. It still delivers coverage, but it is not as heavy on the skin. For young women and women who have even skin tones, sheer finish foundations are all that is needed. For a bit of sheen or highlighting, a sheer foundation that is also an illuminator adds brightness to the face.
Sheer foundation does not feel heavy on the face and does not clog the pores. Some brands of sheer foundations also have the added benefit of sunscreen. For minimal coverage while balancing out the skin's tone and adding radiance to the skin while smoothing it at the same time, a sheer finish foundation fits the bill perfectly. Many companies make sheer foundations, such as Boots, Wet 'n' Wild, W Seven, and Smashbox.
Full Coverage
Full coverage foundation is the highest level of coverage that women get from a foundation. Full coverage is synonymous with a matte finish, so if packaging indicates a foundation is matte, it is most likely a full coverage foundation. For women who have skin without problems, a full coverage foundation is fine. For women who do have problem skin but need the coverage that full coverage liquid foundation offers, it is wise to check the ingredients to make sure the foundation is oil-free and does not contain harsh chemicals that may cause breakouts.
Full coverage foundations are still light and do not have to be cakey. Some brands of full coverage foundations also offer long-lasting formulas, which are guaranteed to stay on for a set amount of time without wearing off or needing to be reapplied. Full coverage, matte foundations absorb shine and create an even finish and make pores disappear. Max Factor is a popular brand of full coverage liquid foundation, and Avon is another well-known brand of full coverage make-up.
Anti-Aging
A revolution in make-up technology is anti-aging foundation. This foundation actually contains ingredients which make the skin appear tighter, younger, and firmer when applied over a period of time. Anti-aging liquid foundation typically contains moisturising ingredients as well as sunscreens, along with re-texturizers and other ingredients formulated to counteract aging.
Fillers and smoothing technology create a flawless complexion which has a satiny finish to it. For women who are concerned about aging and wrinkles, anti-aging foundation can provide younger looking skin as well as sun and humidity protection. Christian Dior and Clinique make popular anti-aging foundations.
Liquid Foundation Tools
Some items women may want to purchase along with foundations are the tools of the trade. While it is fine to apply foundation with fingers, a more consistent and even finish is provided when a tool is used to apply foundation, and it ensures the make-up is blended into the skin properly.
Foundation Brushes
Many professional make-up artists use special foundation brushes to apply foundation. They look similar to paintbrushes and provide a more even finish than sponges, and they allow women to get around corners and crevices more easily, and the finished look is more natural. Foundation brushes are also referred to as stipple brushes. Small brushes are used to apply concealer, with larger, fluffier brushes for the actual application of liquid foundation.
Foundation Sponges
Sponge applicators for foundation come in many sizes including teardrop, round, triangular, and square, for women who prefer using sponges to apply their foundation. Sponges allow the consumer to blend the foundation well, especially along the jawline, and they allow more control than a brush may allow. Sponges are generally inexpensive and are also disposable for cleanliness.
Liquid Foundation Primer
If consumers have a hard time getting foundation to stay on, something to consider is liquid foundation primer. Primer goes on underneath the foundation, and helps keep it on all day long. A primer is a lotion that diminishes fine lines and pores before foundation goes on, to ensure a smooth surface for the foundation to adhere to.
Primer revives the skin and brighten it up, filling in the imperfections that foundation does not. L'Oreal and W Seven make commonly used foundation primers. A primer makes skin soft, supple, and flawless, and gives liquid foundation the boost it needs to complete a woman's look.
Quick Guide to Liquid Foundation
For women who are not sure about which type of foundation to wear, there are a few questions to ask during the selection process. Some women may have tried full coverage but prefer something more sheer, or they may feel they are ready to try anti-aging coverage. Considering specific needs is the best way to target which foundation is the right one.
| Skin Type/Concerns | Matching Foundations | Additional Necessities |
| --- | --- | --- |
| | Tinted moisturiser, sheer coverage | Sponge to apply foundation |
| Middle-aged, dry | Anti-aging, full coverage | Primer, foundation brush |
| Blemished, oily | Full coverage, non-oily | Foundation brush |
| Oily, combination | Long-lasting, full coverage, non-oily | Non-oily primer, foundation brush |
| Lacklustre | Tinted moisturiser, highlighter | Primer, foundation brush |
Choosing a foundation can be tricky or confusing, but once consumers find the right one, it provides the right amount of coverage, invigorates the skin, and adds a brightening quality. Non-oily foundation is always best for anyone with sensitive or problematic skin.
How to Buy Liquid Foundation on eBay
To purchase liquid foundation on eBay, simply use the easy home page to navigate to liquid foundation and see all of the available options. Your search can be narrowed by brand and foundation finish, or you can type in a price range if you are shopping on a budget. It is best to buy make-up from merchants who are Top-rated sellers, and some sellers may even offer discounts if you buy in bulk or buy more than one type of make-up from them. Ask questions if you need to, and comparison shop by reading the sellers' descriptions carefully and checking the condition, the brand, the price, and the type of foundation you are considering purchasing.
Check the seller's feedback to ensure that it is all positive, and find out where the seller is located and if he or she is willing to participate in a personal pickup. This can be more convenient for you as well as the seller, and provide a way to skip shipping as well have a unique, personalised shopping experience. When the transaction is complete and you have received your foundation successfully, add to the seller's positive feedback by writing your own feedback to help future buyers.
Conclusion
Liquid foundation is oftentimes costly at retail stores, but there are plenty of brands, types, and finishes of liquid foundation available at affordable prices on eBay. Foundation adds a smooth look underneath every woman's make-up, and it erases flaws while adding brightness, filling in lines and pores, and creating a canvas to create every woman's own look. Shopping for foundation can be confusing, so it is best for the buyers to know what type of skin they have and what their own specific needs are when shopping for the perfect foundation.
Problem skin, oily skin, aging skin, and skin which is sensitive, all have formulas of liquid foundation that works best on those skin types. Every woman is different, and there are a lot of brands and types of foundation to match every consumer's skin type and needs. Finding the right foundation can be a lot of fun, and when the make-up is as affordable as it is beautiful, it is good for the budget as well. Finding foundation on eBay should fit all of those qualifications and provide consumers with a budget-friendly experience.