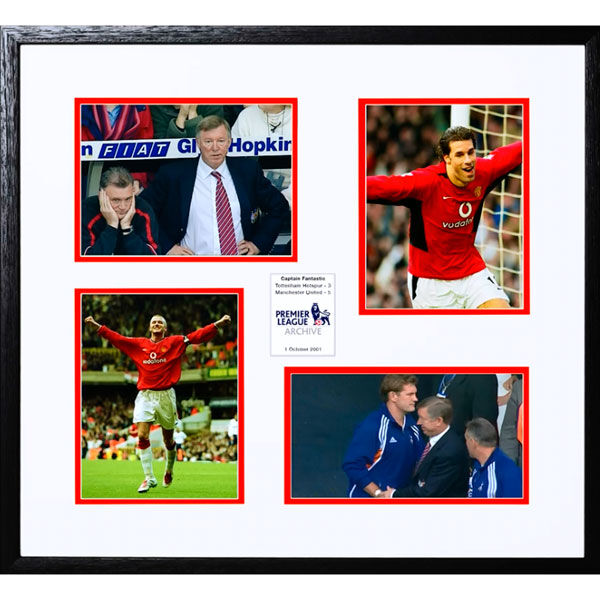 Liverpool trading cards are usually made out of cardboard or thick paper. These cards contain the images of Liverpool footballers as well as a short description of the picture and some statistics. Collecting Liverpool trading cards is a hobby participated in by both young and older fans alike. Collectors may choose to buy trading cards in a variety of different categories. They can collect all the trading cards of their favourite player, gather complete sets from a manufacturer in a single year, or assemble limited edition cards.
When purchasing Liverpool trading cards, buyers should consider the history of the team as well as the cards themselves. Buyers should also bear in mind the various types of trading cards, familiarise themselves with the factors that help to make an informed purchase, and learn how to store the trading cards properly. Liverpool trading cards can be purchased from private sellers, some newsagents for current cards, and at retailers such as eBay..
A Brief History of Liverpool Football Club
Liverpool Football Club was founded in 1892 and is based at Anfield. The team has won 18 League titles, seven FA Cups, and a record eight League Cups. It has also won more European titles than any other English club, winning five European Cups, three UEFA Cups, and three UEFA Super Cups.
History of Football Trading Cards
The first Association football trading cards were manufactured in 1898 by Marcus' Tobacco in England. This set, which consisted of over 100 cards, was issued under the title "Club Colours". The front of the cards depicted a picture of the player, while the back featured a tobacco advertisement.
The second series of trading cards was not produced until 1934 by Ardath. This set consisted of 50 cards and was called "Famous Footballers". In addition to the tobacco advertising, the back of these cards also featured a short biography of the player depicted on the card's front. From 1958 to 1975, Association football cards were sold with bubble gum, initially by A&BC and later by Topps from 1975 to 1981.
Types of Liverpool Trading Cards
There are various types of Liverpool trading cards, including autographed, memorabilia, rookie, and limited edition. These types of trading cards often increase in their overall value.
Autographed Trading Cards
Autographed Liverpool trading cards are often considered more valuable than those that remain unsigned. Up until the 1980s, the only way to get an autographed trading card was to have the card signed in person or by purchasing an autographed card from someone else. However, in more modern times, many companies produce trading cards that are already signed by star footballers.
Memorabilia Cards
Trading cards may come featured with another piece of Liverpool memorabilia such as a football, shirt, or poster. These cards are referred to as memorabilia cards.
Rookie Cards
Rookie cards are the first cards produced of a footballer that are distributed nationally and are specifically made for collecting. It is important to note that a rookie card may not be produced during the player's first season. It is also possible to have several rookie cards from different years, depending on the manufacturer's year of make. Rookie cards are generally more valuable than second year cards or other cards of the same player.
Limited Edition Cards
Some Liverpool trading cards are produced in limited quantities. So, the demand for these is often quite high. With high demand comes high prices. Rookie cards, autographed cards, and memorabilia cards often all fall under this category. The Trading Card or Collector's Guide generally indicates how many of a particular card were produced. The lower the number produced, the higher the value of the card.
Factors to Consider When Buying Liverpool Trading Cards
There are many factors to consider when buying Liverpool trading cards. In addition to determining the category of cards to be collected, buyers should also consider the quantity and grading.
Category of Trading Cards
The majority of those who buy trading cards aim to sell them for a profit or to collect them. If planning to sell them, buyers should search for individual Liverpool players that are just starting out in their career. By following their stats closely, buyers can often purchase trading cards for a lower price before the footballer makes it big.
Quantity of Trading Cards
Collectors may choose to purchase Liverpool trading cards in unopened packs, boxes, or sets.. A pack of cards is generally wrapped in cellophane or another type of packaging. So, they are more valuable when unopened. A box contains multiple unopened packs. Buying in packs, boxes, or sets is relatively inexpensive. It is also a great way to get new cards and a great avenue for those hoping to find valuable or rare cards. However, this method brings with it a sense of uncertainty because buyers do not know which cards they are going to get. Alternatively, buyers can purchase cards individually as singles. These cards have been removed from their packaging. This is ideal for buyers who are looking for a specific Liverpool footballer's trading card.
Grading of Trading Cards
Trading cards are graded based on their condition, generally using a 10-point system. The system ranges from poor to mint condition. Cards that are in the same condition as they were when purchased from the original manufacturer are said to be in mint condition. These cards have sharp corners and no markings or creases. As cards decrease in grade, their value also decreases. Even the smallest blemish can decrease the price of a Liverpool trading card significantly. The common grades and a description of what each means is listed in the table below.
Grade of Trading Card

Description

Mint

No sign of damage

Looks like it has come straight out of the package

Near mint

Signs that the card has been used

Still in great condition

Good

Signs of creases or bent corners

Signs of repeated use

Poor

Trading card has at least one serious fault

Bent corners or heavy creases
If buyers believe the Liverpool trading card to be valuable, they should have it graded by a professional sports authenticator who can help to determine the exact grade of the card. Grading experts can also offer insight into the authenticity of a trading card. Buyers who plan to spend a small fortune on a card should make sure that the card is in fact genuine.
Storing Liverpool Trading Cards
Proper storage is an integral component of the collection process. Without proper storage, the trading cards run the risk of becoming lost or damaged. It is best to store the cards in a lidded, multi-row trading card box or in sleeve pages within an album.. For extremely valuable cards, buyers may choose to invest in specialised display cases.
How to Buy Liverpool Trading Cards on eBay
Liverpool trading cards are available to buy on eBay. Buyers simply need to navigate to the appropriate products by using the keyword search tool, which can be located easily on the eBay home page. Typing in "Liverpool trading cards&" is likely to render a large number of search results. For a more selective search, buyers should type in more specific key terms such as "Ian Rush Liverpool trading cards". Alternatively, eBay's advanced search feature allows buyers to narrow down listings by price or buying format. Buyers should communicate clearly with sellers by using eBay's "Ask a question feature" if they are unsure about a card's condition.
Once buyers find the Liverpool trading cards they wish to purchase, it is important to check the seller's feedback rating to see how other buyers have rated the service. If a seller is an eBay Top-rated seller,, that means that he or she has a good reputation for dealing fairly on eBay. Purchasing from Top-rated sellers can help collectors to feel confident throughout the buying process. In addition, most Top-rated sellers are known for dispatching products quickly.
Conclusion
Collecting Liverpool trading cards is a popular hobby enjoyed by football fans of every age. Some may choose to keep and increase their collection, while others enjoy trading for profit. Regardless of the reason, buyers should understand the ins and outs of collecting. When searching for Liverpool trading cards, buyers should familiarise themselves with the various types available, especially if they hope to resell the card at a higher price.
Autographed cards are considered to be of great value, as are rookie and limited edition cards. When searching for these types, it is important to make sure that the card is in good condition and is in fact authentic. A professional grading service can help to ease a buyer's mind by confirming the card's worth. In order to keep Liverpool trading cards in pristine condition, buyers should invest in storage sleeves. These help to protect the card from scratches, blemishes, and deterioration that comes with age.
In addition, buyers should consider whether they plan to collect trading cards of the entire team or of a specific player. Buying in sets, cases, or boxes is a cost effective alternative to purchasing each card individually. However, it may be difficult to find specific footballer's cards this way. With so many Liverpool trading cards available on eBay, buyers are certain to find a card to start or add to their collection.