Liz Earle Cleanse and Polish is a rich, creamy cleanser that polishes the skin, leaving it refreshed and clean. You can find Liz Earle Cleanse and Polish products on eBay. Before you buy, know whether this cleanser is suitable for your skin type, understand how it works, and learn about product options.
Liz Earle Cleanse and Polish and Your Skin Type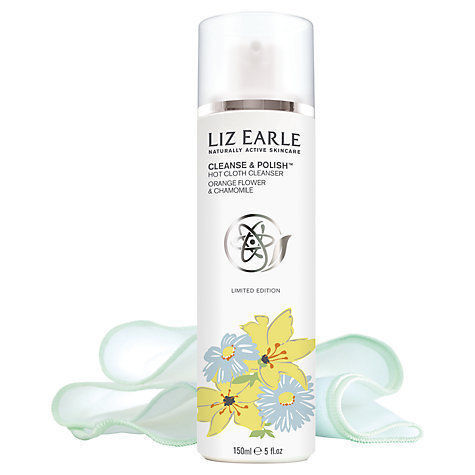 Liz Earle Cleanse and Polish is the only cleanser Liz Earle makes. The formulation is concentrated but gentle enough for all skin types and ages. However, the eucalyptus in the cleanser may irritate very sensitive skin. If you have extremely sensitive skin, try the product on a small section of skin to ensure that it does not cause redness or irritation. Liz Earle Cleanse and Polish has won more than 100 awards and is one of the most popular hot cloth cleansers available.
How Liz Earle Cleanse and Polish Works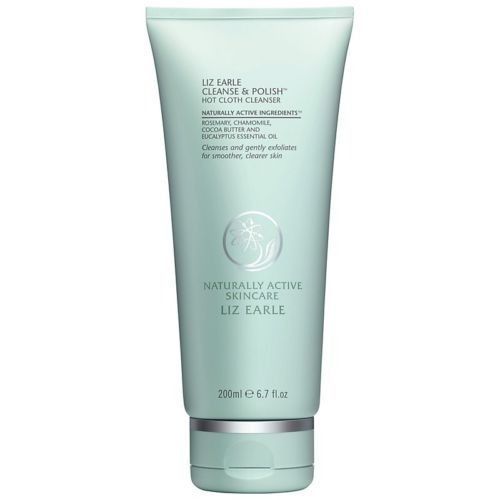 Liz Earle Cleanse and Polish is a plant-based product that works in two phases. The cleanser does not contain mineral oil, but it has a rich, creamy texture. You can use the product to remove make-up or simply apply it to dry skin. Apply the product by massaging it into the face and neck twice a day. Then, polish off the cream using a pure muslin cloth to gently remove dead skin cells and improve skin's texture and radiance. To polish, rinse the muslin cloth in hand-hot water, wring it out gently, and wipe away the cream. Rinse the cloth and repeat as necessary before splashing your face with cool, clean water. You can follow with an application of Instant Boost Skin Tonic and moisturiser.
Liz Earle Cleanse and Polish Product Options
The Liz Earle cleanser range includes Men's Cleanse and Polish. This product removes excess oil and dirt, unblocking pores and reducing impurities. It is suitable for all skin types and works with a two-phase action similar to that of the regular product. The product is available in various sizes and in tubes or pump bottles. If you are unsure whether the product is right for you or if you need a portable product, choose a smaller 15-millilitre tube. The 100-millilitre pump bottle lasts for longer than a month with regular use. The Liz Earle Cleanse and Polish Starter Kit comes with a zip-up kit bag, Cleanse and Polish Hot Cloth Cleanser, and two pure muslin cloths. You can also buy the pure muslin polishing cloths separately.