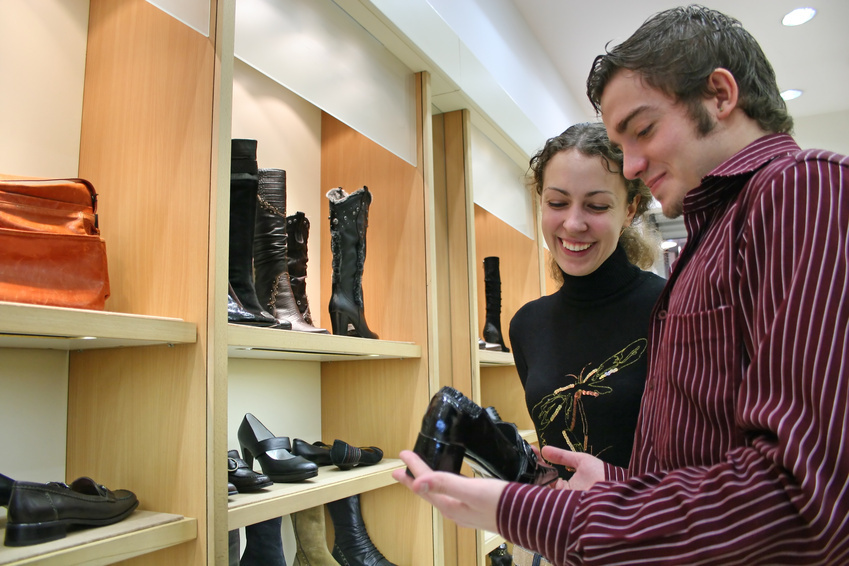 For casual and formal occasions, men often buy loafers or Oxford shoes. Each style is appropriate for a particular setting. When deciding whether to purchase loafers or Oxford shoes, men should consider the features of each shoe and choose a style that matches their personal look and the occasion.
Loafers

Loafers are slip-on shoes that resemble moccasins. Men wear loafers most frequently in casual situations and work environments where there is an informal dress code. The comfortable design of suede loafers in a light colour work well with khaki trousers paired with a nice shirt. Dark loafers made from leather suit semi-formal events when paired with smart trousers and a blazer. Although not worn with full suits, dark leather loafers with tassels or metal accents have a more formal appearance. Penny loafers are a casual style that is ideal with shorts and polo shirts.
Oxford Shoes

Lace-up Oxford shoes are the perfect companion for suits and formal ensembles. For work environments, brown or black Oxford shoes match any suit, including pinstripe or double-breasted. Tweed suits are complemented by brown crocodile leather Oxford shoes. Saddle Oxford shoes have a contrasting strip of leather over the instep and wingtip Oxford shoes feature a brogue design that offers a vintage look. Leather-embroidered Oxford shoes have a refined style that is ideal for a black-tie event. Balmoral Oxford shoes have laces sewn under the front of the footwear to create the look of one continuous leather body; they have a less formal look than other styles.
Choosing Loafers or Oxford Shoes
In many cases, men have at least one pair of loafers and Oxford shoes. To ensure that the shoes cover all occasions, there should be at least one pair of black lace-ups, in addition to a pair in a lighter colour for casual occasions. Both loafers and Oxford shoes are available with leather or rubber soles. While leather soles can be uncomfortable for many wearers, they offer a more polished look in formal situations and last longer than other materials.