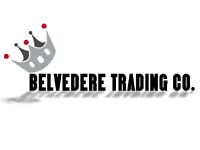 Hi, we are the Belvedere Trading Company. We specialise in used electronics and gadgets.
We have recently open a category for Spares and repairs within our store so please be sure to have a good look around.
We can also supply used repairable Xbox 360 consoles so if this is of interest to you please contact us through Ebay.
Good Profits to be made:-
If you are a little tech minded there is good money in repairing broken gadgets. Look around Ebay at a host of new spares for virtually every gadget. There's spares to rebuild Nintendo's, xbox's, ps3's, iphones, ipads, it's all there and very few people are aware of this.
Here's another little secret, check out youtube. Here you will find a video showing you how to fix anything, and there usually step by step..........
So there you have it, i may have introduced you to a new career, just keep checking out our shop for spares and repairs, your find them under "Technician's Corner".
Thanks for reading our guide to repairable electronic's.....