Your guide to becoming Titled
If you are looking to acquire a title, you need look no further than this guide. There are many people out there who will accept your money, the difficult thing is differentiating the legitimate titles (and sellers) from the fraudsters and con artists.
As a TOP 1,000 Reviewer and a Powerseller, our reviews are considered amongst the very best and most authoritative on eBay. If you should have any questions or queries about any of the points mentioned, please feel free to talk to us on +44 (0) 1481 823939.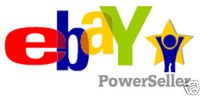 The types of titles we will review here are
• Barons
• Lord and Lady of the Manor
• Laird and Lady
• Deed Poll
General Advice
Make sure the seller is prepared to be identified and traced. Request a postal address and their telephone number. If you are unsure of anything, pick up the phone. If they are a genuine seller they will be happy to talk to you and answer your questions. If they are bogus they won't want to give out their details and will disappear as soon as they have your money and have posted you your worthless documents. It is always worth a phone call to put your mind at ease and ask about the seller and their product.
Is the seller a registered company? or a private individual operating from their spare room? If they are a company and a business then you can more sure that they are selling within the law. They should be registered and they will be able to provide their company registration number and other details. Again this makes them traceable should you have a problem.
Individuals are probably more risky to deal with, as they do not have the same legal standing as a Company or Corporation and can easily move house with no forwarding address. You should always make this judgement yourself and choose the seller you feel is the most reputable.
English Baron
The situation here is exactly the same as with a Knight title
Scottish Baron
The Scottish Barony is a feudal title, it is not a rank of peerage and is therefore IS possible to purchase. These titles do not come cheaply, as there are only certain estates in Scotland that actually provide the owner with the status of Baron. They do sell every few years and usually fetch in excess of £100,000, often with a house as well as the land.
For the average person, a Scottish Barony is not a viable option.
Our Advice? If you win the lottery then buy one!
Lord or Lady of the Manor
Again these are perfectly valid titles. Many sellers incorrectly promise that you can call yourself Lord John Smith. In fact it is only recognised as John Smith, Lord of the Manor of <placename>
With a Lord of the Manor title, you are not purchasing land, just the title. In theory the title can only be sold once, and is very expensive. However many unscrupulous sellers will sell the title at an inexpensive price – but try to sell the same title to many different people. Only one person should be able to have the title.
Since 1926 the Historical Manuscripts Commission maintains two Manorial Documents Registers. One register is arranged under parishes, the other is arranged under manors and shows the last-known whereabouts of the manorial records. Those that have survived are often at County Record Offices but some are still in the hands of the owners.
Make sure if you are buying a Lord of The Manor title that is a registered one, not a made up one. Almost all of the ones on the internet are made up.Especially ones selling for less that £100,000
Our advise? This is a legitimate title, but be wary as it could be meaningless. Otherwise, go ahead as long as the transaction is done through your solicitor!
Laird and Lady
(Scottish Lord)
These again are perfectly legitimate titles and unlike the English Lord of the Manor, you also get something for your money, namely, some land. In order to be a Laird you need to own a Scottish Estate. Usually such estates are on sale, again, for in excess of £200,000 so out of the reach of your average person looking for a title. However the way to get around this is to buy a smaller part of somebody else's estate. This is exactly what we sell.
It is important that you check that the estate being sold is not just part of a bog that somebody has bought and is subdividing, or somebodies back garden. It is worth finding out more about the land before you buy. Where is it, whats the land like, the area...is it easily accessible etc. There are a few sellers on the internet that seem to be trying to sell their 'back garden' or a scrap of useless land. If you are purchasing land make sure you are getting the OS co-ordinates for it, driving directions, parking instructions etc etc or you could be owning land that is impossible to find!
The title you use can be Laird, Lord or Lady. It is worth noting that it is a Scottish Lord title, not an English Lord title that you acquire. An English Lord title cannot be bought, and is only granted by the Crown. A Scottish Lord (Laird) title can we used worldwide and aquired by somebody of any nationality and living in any country.
You will find that most banks are happy to change your credit cards, cheque books, bank accounts etc etc if you are a Laird and it is pretty much well recognised throughout the UK and abroad. From a worldwide point of view many foreign buyers use the term Lord instead of Laird as it is more widely heard of. This is down to the preference of the new landowner which they use.
Ensure you get the legal deeds of sale for the land, and make sure you buy from a reputable estate. If you have any doubt you can make the purchase through your solicitor. Always check the sellers eBay feedback first as the public are a good judge of a products value
Deed Poll
You cannot change your title by deed poll. You can change your NAME but not your title. You also can't select a name that looks like a title. Eg if you are John Smith you cannot change your first name to Baron and your middle name to John and your last name to Smith and be Baron John Smith. If you visit the deed poll website information, or phone them they will confirm this for you.
Our advice? This is a non starter, you can't change your title by deed pole.
IF YOU FOUND THIS GUIDE HELPFUL PLEASE CLICK YES TO VOTE. If you didn't please email us and suggest anything else we could include to help inform people better.
Regards,
Lochaber Highland Estates