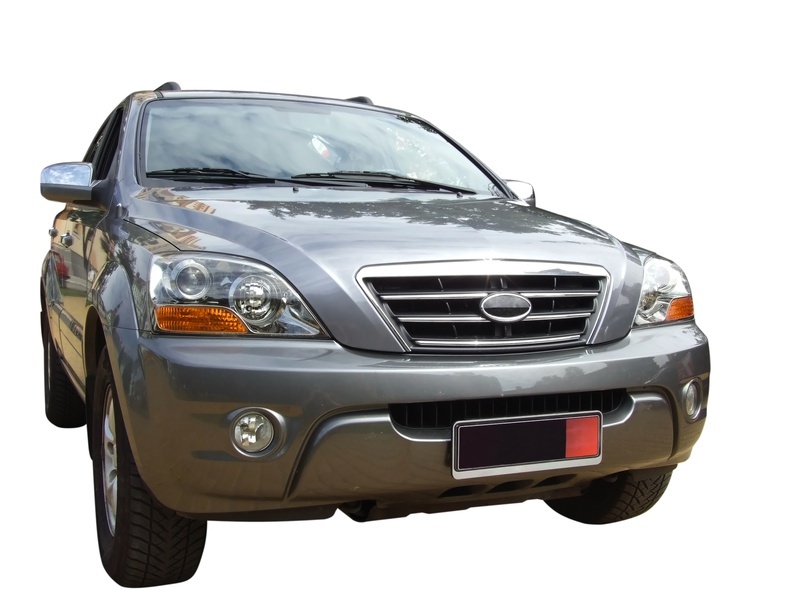 Sports Utility Vehicles, or SUVs, by which they are commonly known, have become increasingly popular. Originally, they were used as working vehicles. Although they are still used when lightweight cars are not adequate, SUVs have increased in sales due to their popularity with young and mature professionals who enjoy the feel and power behind the wheels.
In England, they were previously known as 'shooting brakes' and '4x4s', amongst others. Furthermore, many SUVs were referred to by their brand names such as Land Rover. However, each motor company that manufactures SUVs introduces its own brand name. Not all SUVs have four-wheel capacities. Conversely, not every 4x4 vehicle is an SUV.
Consumers should learn about the history of transportation leading up to the the SUV, one that is believed to have started its journey from being known as a 'carryall' or 'suburban' and which later evolved as a station wagon. Further, consumers should determine why SUVs are a popular and functional option, as well as reviewing the advantages and disadvantages of buying new and pre-owned vehicles. Although there are some more well-known models available, there are hundreds of options. Whether searching in used car depots, classified adverts, or online with eBay, consumers would be wise to prepare before purchase rather than learn about the vehicle after.
History of the SUV
Means of land transport has changed dramatically since early civilisation when the only method of moving from one place to another was to walk on foot or to ride a horse. With the invention of the wheel, however, carts were made that were pulled by horses or similar animals. Since then, various vehicles have been introduced, such as carriages, trains, and buses, amongst others.
In 1862, Jean Lenoir invented the first gasoline engine automobile. Karl Benz made great strides in 1885 when he gave us the first automobile that was powered by the internal combustion engine.
To date, the development of the motor vehicle has experienced a remarkable journey since Henry Ford founded the Ford company in the early 1900s and the famous Model T was introduced in 1908.
In 1948, the Morris Minor was launched in England. Later, in 1954 the Traveller was introduced with a varnished wooden framework, in keeping with the tradition of that era. These, amongst others, are examples of the predecessors to the technology that lead to the modern luxury SUV.
Why SUVs are Popular
After the late 1940s, SUVs became the 'must have' vehicles. Later, they were viewed as status symbols. Millions of people throughout the world now opt for luxury SUVs for some of the following reasons:
They have off-roading facilities, which makes them suitable for driving over rough terrain
They are ideal during the winter when driving through thick snow
They have copious boot space for luggage and sporting gear
They are spacious and fit into the needs of a modern family.
SUV Brands and Classifications
Most car companies manufacture SUVs. Popular brands are BMW, Chevrolet, Ford, Kia, Land Rover, Mazda, and Nissan. The branded versions also include various types of vehicles such as crossover SUVs. A crossover is a combination of an SUV with the additional features of a passenger car. A mini SUV comprises any vehicle that is less than 4,200 mm in length. It is smaller than a standard 4x4 model. A compact SUV is a category that is larger than a mini SUV. This classification was introduced in 1983. There are other categories, depending on the manufacturers' branding or marketing techniques.
New vs. Used SUVs
When searching for an SUV, consumers should decide on whether to purchase a new or used vehicle. Considerations depend on various factors, including the reliability of a previous owner and one's own knowledge of vehicle engines, as well as other elements. Nevertheless, some obvious factors should be taken into consideration.
Advantages
The following provides a list of advantages to consider when buying new or pre-owned SUVs.
| New SUV Advantages | Used SUV Advantages |
| --- | --- |
| Personal satisfaction in knowing that nobody has previously driven the SUV | Budget-friendly |
| Buyers can choose a specific colour and add personalised features to the vehicle | Wider choice of vehicles to choose from in varying price ranges |
| Equipped with the latest safety accessories and electronics | Can customise without damaging new parts |
| Reduced servicing and repairing of used parts | |
To balance the comparison of benefits, it is important to review the disadvantages of owning a new or used luxury SUV.
| New SUV Disadvantages | Used SUV Disadvantages |
| --- | --- |
| Showroom condition comes at a premium | Cannot be sure the previous owner took care of the luxury SUV |
| Depreciates as soon as it leaves the showroom | The vehicle's appearance might hide major defects within |
| Some models come with expensive add-ons | May require more repairs sooner rather than later |
| New technologies in cars may be more costly to repair | |
The above-mentioned disadvantages for both new and used cars should assist buyers when asking questions regarding the sale of new and used SUVs.
Reasons for Buying an SUV
People who own fashionable objects can often appreciate a luxury SUV as much as a family of eight might enjoy an SUV. Nevertheless, depending on the circumstances and lifestyles of the buyers, whilst regarding SUVs as status symbols, they also buy them for their functionality.
Large Families
People who have more than two children, or extended families living with them, need a vehicle that holds more passengers than the average car. SUVs provide this facility as well as ample boot space. Some models contain three seating rows that can accommodate up to eight passengers.
Off-Road Holidays
SUV owners who enjoy adventure holidays have greater advantages. Driving over rough terrain is much smoother, whilst visiting game parks or bushland is more enjoyable when riding in an SUV. Drivers also feel more in control because they have a better view of the land, due to the high positioning of the driving seats.
Everyday Use
Owners of SUVs soon realise that these vehicles attract envious glances on the roads. Owners also discover that SUVs are ideal for collecting children from school, especially if they are members of lift clubs. The monthly and weekly shopping becomes more attractive because several bags and parcels fit comfortably into the roomy space at the back of the vehicle.
Safety Features
SUVs are sturdy vehicles and in the case of an accident with another vehicle, an SUV tends to fare better. All new models are manufactured with the latest safety features.
Safety Accessories
Depending on the models, luxury SUVs have modern safety accessories that make driving less hazardous, especially on busy roads or rough surfaces.
For instance, in the pre-owned category, the Toyota 2010 4Runner has electronic stability, daytime running lights, child seat lower anchorage, advanced air bag features and a tyre pressure monitor. In its crash test it received 5-stars for both front and back passenger crash outcomes.
In comparison, the 2010 Land Rover Range Rove r comes with a sophisticated air bag suspension. This gives the vehicle a uniform controlled ride, which makes for excellent journeys on off-road unlevel landscapes. It is also a fashionable choice for city and urban areas.
The 2007 Land Rover Freelander is categorised as a Compact SUV. The European model has head-protecting side curtains and dual front airbags. Furthermore, it has anti-lock brakes, electronic brake distribution and electronic balance control. With intelligent front seat belt reminders and improved seat belt fittings that lessen slack in an accident, its safety features have been well received by the driving public.
How to Buy a Luxury SUV on eBay
When deciding to purchase a pre-owned SUV, a good selection can be found on the eBay motors website. A few words describing your needs can assist in finding SUVs, both old and new models, to suit all requirements. General searches for SUVs on eBay Motors produces thousands of vehicles to suit budgets, tastes, and personal preferences. All these vehicles are advertised in one place for easy browsing. The convenience of shopping on eBay cannot be compared with the amount of time that it would take to travel to various showrooms to find an acceptable vehicle. Buyers can take their time and make a list of possible purchases.
Read Product Descriptions Carefully
To obtain the best SUV buys, the posted images should be scrutinised. Furthermore, it is important to read the description of each vehicle carefully. This lists the model name, style, appearance, features, and asking price. By reading the seller's rating and any feedback by previous buyers, this assists in whether or not you would feel confident in dealing with the advertiser. Hundreds of SUV accessories can also be found on eBay.
After making a purchase and you are satisfied with your SUV, provide feedback to the eBay seller in order to help other shoppers make intelligent decisions based on feedback in addition to product specs.
Conclusion
When shopping online for an SUV, buyers should take time to thoroughly investigate which vehicle best suits their needs. If cost is an important factor, buyers should indicate the desired price range. This prevents over-spending, although, many offers are made on some vehicles that are above one's price range. Sellers often list slightly higher asking prices, knowing that they may receive lower offers.
When you decide on a specific vehicle and you are satisfied that an SUV is worth investigating further, check for the seller's acceptable payment mode and whether shipping, where applicable, or other related charges have been included in the total cost.
Once buyers are satisfied and they have selected a vehicle they should ensure that the seller is of good standing by checking the profile attached to the name. Look for other items that the seller has previously offered on eBay as well as any comments made by the buyers. Opinions are valuable to the millions of shoppers who daily turn to eBay to guide them in their buying experiences.