***Limited Edition and 100 Club details now available!!*** Lots more exclusive info on www. footballcardsforum.com!
All the information in this Match Attax 2012 / 2013 Season guide including hi-res images of Limited Editions when they become available and much more can be found in my Football Cards Forum (now over 4200 members). Click here for 'me' page and find link to forum
If you find this guide useful I'd appreciate some 'yes' votes, please click on the vote button at the bottom of the guide. Many thanks.
This guide will be updated with all the very latest Match Attax 2012 / 2013 info, including where to find the Limited Editions. Everything Included within this guide will be facts not guesswork (unlike some guides!) unless I state clearly otherwise.
****Error cards****
Russell Martin 169 one has the no2 on the shorts which is Anthony Pilkington and the other one is the correct one
Duplicate card numbers 51 - Michael Essien & Victor Moses
Duplicate card numbers 257 - Kieran Richardson & Danny Rose
Duplicate card numbers 291 - Brad Friedel & Hugo Lloris

****Limited Editions****

Trophy card free with MOTD mag 11th September 31.99
referee card with starter pack RRP £4.99
Wayne Rooney Limited Edition Card with starter pack RRP £4.99
Kyle Walker Limited Edition Card with tin RRP £9.99
Exclusive Match Attax Chip with tin RRP £9.99
Lukas Podolski Limited Edition Card in Multipack
Peter Crouch Limited Edition Card from Selected Independent Retailers
Steven Gerrard Limited Edition Card from Morrisons
Petr Cech Limited Edition Card from Martins and McColls
Hatem Ben Arfa Limited Edition Card from WH Smiths
Vincent Kompany Limited Edition Card from Sainsbury's
Andy Carroll Limited Edition Card from MOTD Magazine (date of issue to be confirmed)



**** 100 Clubs****
Robin Van Persie (101)
Eden Hazard
Steven Gerrard
Joe Hart
Thomas Vermaelen
Cheick Tiote
Gareth Bale

**** Early info including release date ****
Free Pack with Match of the Day magazine 18th September & 25th September
Preview pack with trophy card available in Match of the Day magazine 11th September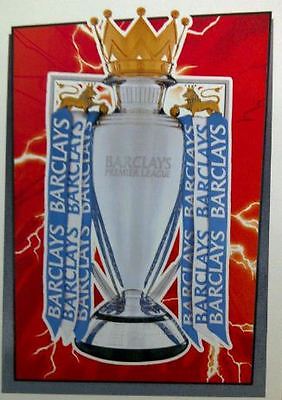 Official release date set as 27th September 2012
The backs will be Red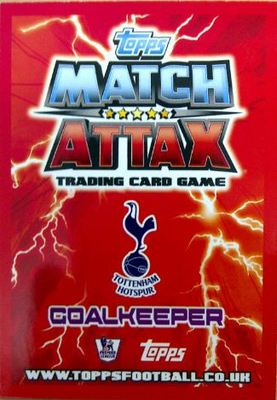 New Premier League Legends
Over 500 cards to collect
New Stadium cards in new collection
**** Early images of Sample cards shown by Topps the makers of Match Attax - First shown on footballcardsforum! ****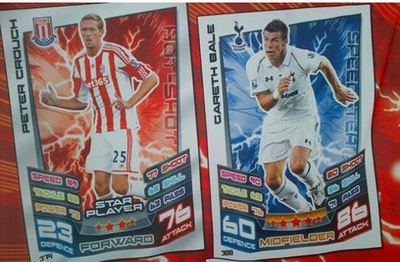 For lots more info and chat on the busiest Match Attax forum use the link on my 'Me' page . Click on the 'Me' symbol next to my member id on the right of this review.
If you have found this guide useful please click on the vote button below. Many thanks.